InAlienable is the newest program at the Quixote Center, launched in 2018 to demand justice for migrants at the US border, within the United States and throughout their journey. We work to end immigrant detention, and defend the right to asylum, which has been eroded over the last several years. We also partner with organizations who work with migrants in the United States and in Latin America.
The Quixote Center's principal international partnership is with the Franciscan Network on Migration. The Franciscan Network on Migration is an effort to connect shelters run by Franciscan orders which provide assistance to migrants who are traveling through Mexico, Central and South America. We serve as the fiscal sponsor for the Franciscan Network on Migration within the United States, and coordinate advocacy efforts with their staff.
See where the Franciscan Network on Migration works here. 
You can donate to support the work of the Francsican Network here.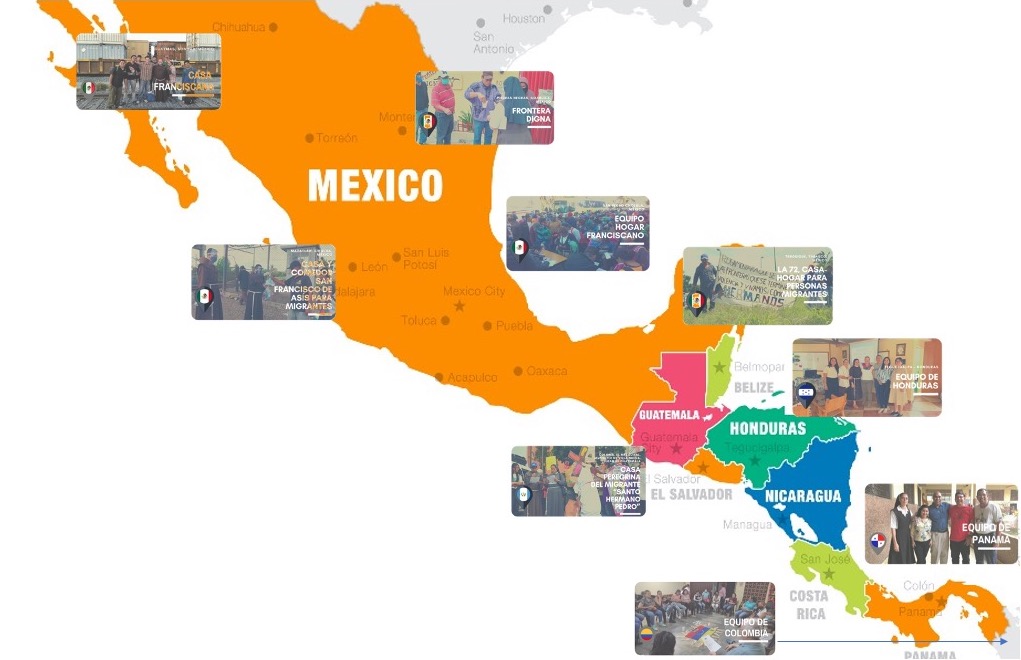 In 2022 we launched a solidarity travel program that brings advocates from the United States to visit and work with shelters in southern Mexico. These trips take place every six months. Send a message here to find out about the next trip.
Pages