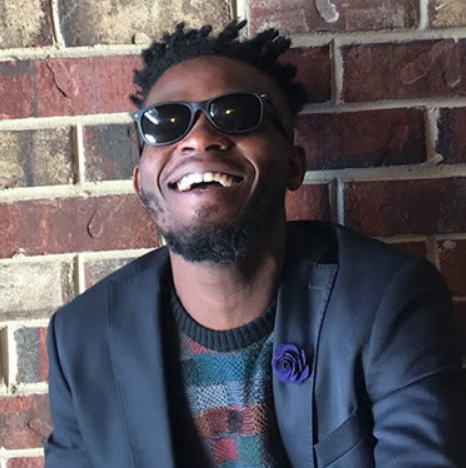 #FreeThemAll week of Action Continues today
Drawing connections between immigrant detention and mass incarceration.
As part of this work, there is a webinar being offered this afternoon, put together by several organizations working on decarceration in the context of the threat of COVID-19 to those behind bars.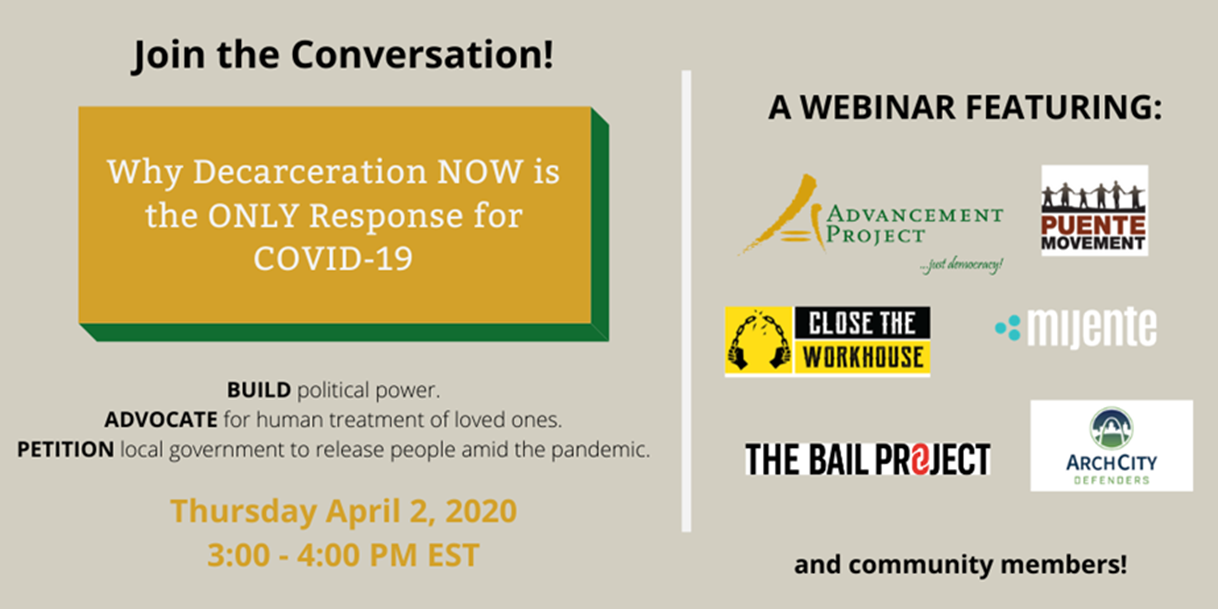 You can also help to amplify social media posts from Detention Watch Network and local partners.
View DWN's most recent social media posts (Facebook, Twitter, Instagram) and follow steps from each local campaign's call to action targeting local law enforcement
Amplify each local campaign's call to action from your own social media platforms and use #FreeThemAll
Some related news....
Federal Prisons go on total lock down (from CNN)
The US federal prison system will move to a heightened state of lockdown as it fights the spread of coronavirus behind bars, the Bureau of Prisons announced.
Beginning Wednesday, inmates will be confined to their cells for a two-week period, with exceptions for certain programs and services like mental health treatment and education.Limited group gatherings -- like access to prison stores, laundry, showers and the telephone -- will be "afforded to the extent practical," the agency said.
The strict protocols come just days after the first coronavirus death in the federal prison system -- at a Louisiana prison over the weekend. As of Monday, there were 28 inmates in federal custody with confirmed coronavirus diagnoses, in addition to 24 agency employees.
Rikers Island: More than 300 cases, 2 staff have died
[T]he rate of infection in the city jails has continued to climb, and by Monday, 167 inmates, 114 correction staff and 23 health workers had tested positive. Two correction staff members have died and a "low number" of inmates have been hospitalized, officials said.
More than 800 inmates are being held in isolation or in quarantined groups because someone in their jailhouse tested positive for the virus, the president of the correction officers union said. A medical building that includes the only contagious disease unit on Rikers Island is now full of sick detainees, officials said. The unit has 88 beds.
Fear of the virus has grown among inmates and correction officers, several said in interviews. Some incarcerated people have refused to do the work assigned to them or have started disturbances, demanding more cleaning supplies and masks. Others said that correction officers who are assigned to taking people to clinics have ignored their requests for medical attention. Some correction officers said they did not have the necessary equipment to protect themselves from the virus, and that they had received little guidance from leadership.
End deportation flights!
In addition to demanding release of people incarcerated in this country, we are also demanding that ICE end enforcement actions that put communities at risk. Of crucial importance is the need to end deportation flights to Central America. Here is a petition from LAWG making that demand, and some related news articles below it.
Latin American Working Group Petition on Deportations, To Trump and DHS Acting Head Chad Wolf
We ask you to immediately stop the deportations of women, men, and children to Mexico and Central America. This is a global health crisis that requires urgent public health responses. Deporting people back to their countries or to countries they do not even know without adequate medical screenings when travel is restricted worldwide is inhumane and dangerous. Central American nations are especially ill-prepared to handle the pandemic even without these continued deportations. Closing the U.S. border to asylum seekers and returning them to wait in refugee camps in Mexico puts them at grave risk. 
We urge you to stop deportations and these policies once and for all, and instead screen and process those seeking protections at our border humanely and fairly. U.S. policies must ensure the health and safety of all our communities during this public health crisis, and not send the most vulnerable away. Now is the time for unity and compassion, not division and fear.
Sign Here
Deportations to Central America threaten to spread COVID-19 (The Nation)
For detained immigrants, the threat of deportation—now during a pandemic—still looms. The administration has seemingly doubled down on removals, despite banning international travel from certain countries affected by the virus and trying to shut down the US-Mexico border. In an emergency budget request sent to Congress on March 17, the White House asked for $249 million in ICE funding, some of which would fund deportation flights. "With fewer commercial flight options," the letter reads, "ICE charter aircraft are needed" so deportations can continue...
Detention and deportation not only increase the risk of transmission for immigrants in ICE custody—they also risk exporting the virus from the United States to countries unprepared to deal with mass outbreaks. Mexico, Guatemala, Honduras, and El Salvador take in thousands of deported nationals every month, and they may be forced to continue doing so even as the pandemic spreads.
Guatemalan Deported from the U.S. tests positive for Coronavirus (Al Jazeera)
A Guatemalan man who was deported from the United States last week has tested positive for the novel coronavirus, the Guatemalan Health Ministry said late on Sunday.
A spokeswoman for the Guatemalan Health Ministry told Al Jazeera the 29-year-old man from Momostenango, Totonicapan, was deported last Thursday on a flight chartered by the US Immigration and Customs Enforcement (ICE) agency. The flight, with at least 40 others on board, originated in Mesa, Arizona, according to the Guatemalan Migration Institute.