For six months the governors of Texas and Arizona have been bussing migrants to DC, and later to New York, as a political stunt. The effort recently gained nationwide media attention when Governor DeSantis of Florida took credit for flying asylum seekers from Texas to Martha's Vineyard, without giving any advance notice.
The migrants were told that they would go to Boston, where they would gain access to work opportunities. Instead, they were stranded on the vacation island, whose inhabitants  immediately mobilized to greet the migrants despite a complete lack of institutional resources. 
The state later offered migrants who wanted to leave Martha's Vineyard transportation to a military base on Cape Cod, a designated emergency shelter. Currently, they are receiving pro-bono legal services as they decide where to relocate more permanently.  
A Boston nonprofit, Lawyers for Civil Rights, has filed a class-action lawsuit on behalf of the migrants stranded in Martha's Vineyard. The suit was later joined by Alianza Americas, a nationwide network of migrant-led organizations. 
They allege that Governor DeSantis targeted, coerced, and misled migrants into boarding the airplane, thus interfering with the efficacy of the federal immigration process. 
This story is not new, but echoes another dark chapter in American history. In the 1960s, as a reaction to the Freedom Rides of civil rights activists,  Southern segregationists misled African Americans with promises of better opportunities into taking "Reverse Freedom Rides" to cities in the North. 
To take delight in this political ploy is to rejoice at the exploitation of already vulnerable groups, of families and people who have fled and crossed through unimaginable dangers to be here, only to be deceived and humiliated by the country that was supposed to welcome them. 
Welcoming people with dignity is far less costly. The state of Texas has spent over $14 million to fund the program, Arizona has spent over $3.5 million to transport migrants to Washington DC, and Florida's flights to Martha Vineyard alone cost an estimated half a million dollars.  
These millions would have been much better spent in the hands of existing mutual aid networks and nonprofits already at the border, who often lack the funds necessary to secure transportation for migrants. It would have also saved similar networks in DC, New York City, and Chicago hundreds of thousands of dollars in plane and bus tickets to get asylum seekers to where they actually wanted to go in the first place. 
Arizona taxpayers are being forced to spend $2,224 per migrant sent to DC. Leaving tomorrow from Tucson, at that cost you could buy:

- 10 economy plane tickets
- 6 Greyhound bus tickets
- 5 cross-country car rentals
- 3 first class plane tickets
- 1 entire charter bus rental https://t.co/sKJVpCBHHh

— Aaron Reichlin-Melnick (@ReichlinMelnick) August 31, 2022
But beyond the political machinations, the real focus of every story should be on the fierce welcoming that is taking place across the country.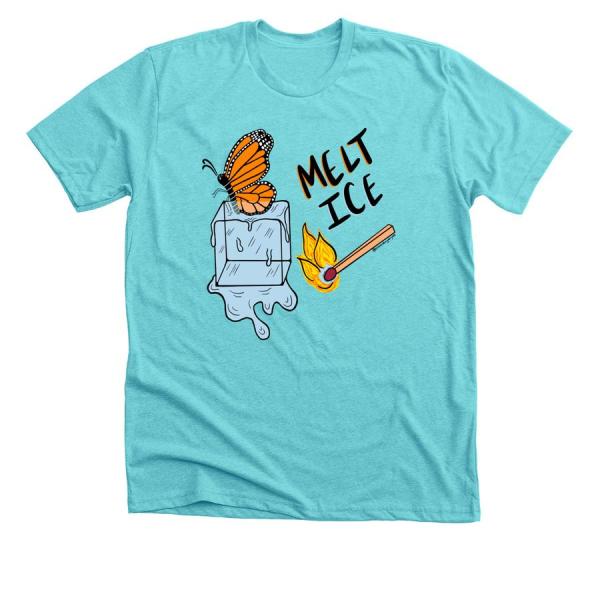 Every state that has received migrant buses and planes, despite the lack of warning or resources to greet them, has immediately stepped up to welcome them, from Washington DC to Sacramento, California. And in Texas, the work of welcoming has been happening for decades. 
In Washington DC and New York City, solidarity networks sprung up practically overnight to help receive migrants, and have sustained themselves for months on end with little to no institutional support. 
This work is far from over. Here are a few of the places that have received migrant buses, and how to support those who are working on the ground to help. 
Washington DC
Between April and September of this year, DC welcomed more than 6,230 migrants sent from Texas and Arizona. This would not have been possible without the rapid response and organizing of the Migrant Solidarity Mutual Aid Network, led by Sanctuary DMV.  While buses are increasingly heading to New York, the need for volunteers and donations is boundless, as a high percentage of asylum seekers have chosen to make DC their new home. 
New York
At the beginning of the busing, DC, and later NYC, would typically receive between 1-3 buses per day. In New York City in recent weeks, that number has climbed to as many as eight buses per day. The lack of coordination from Texas officials is generating a humanitarian crisis in the city, amongst an already overloaded shelter system. 
Alarmingly, Mayor Adams is planning to build a tent city in the Bronx to accommodate asylum seekers, despite NYC's right to shelter mandate that applies to all regardless of immigration status. 
Team TLC NYC has been leading welcoming efforts. 
You can donate HERE to support their work
Click here to volunteer to greet new arrivals. 
Click here to buy essential supplies from online wishlist. 
Chicago
On August 31st, Chicago received 100 migrants. 
Mayor Lightfoot has committed to providing support and resources, with help from the state and federal government, to welcome the arrivals. In response, the city of Chicago has created a volunteer and donation form. 
Sacramento
Last week, a group of Venezuelan migrants were reportedly flown to Sacramento, California from Texas. It remains unclear who purchased their tickets. NorCal Resist is leading the charge to welcome these migrants and stated that it is unclear whether this is part of a political stunt or a mistake by ICE or CBP.
NorCal Resist also assists newly-arrived immigrants with housing, food, legal aid, medical assistance, and more. You can donate to support their efforts HERE.
The staff of Quixote Center is supporting the mutual aid effort in DC through volunteer hours, and through publicizing their efforts.