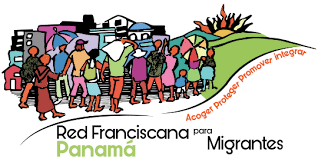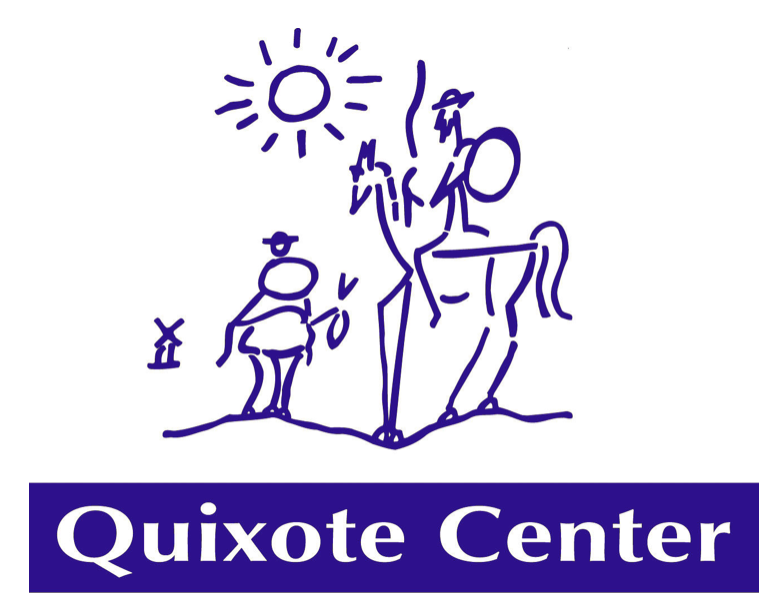 The Panamanian government has released official data which confirm record numbers of migrants crossing through the Darién gap. Over 248,901 people have traversed the treacherous rainforest between Colombia and Panama since January of this year. Unrecorded numbers of people die each year in the Darién, from drowning, injuries, or attacks from the organized crime groups infesting the region. Traumatized survivors report seeing bodies in the rivers and along the mountainside. 
"Earlier this year, we visited our partners with the Franciscan Network for Migrants in Panama and witnessed the extreme conditions migrants face first-hand," said Quixote Center Executive Director Dr. Kim Lamberty. "If migrants survive the Darién, military officials place them in overcrowded government-run camps referred to as 'reception stations,' where they must choose between paying $40 for a bus northward or trek miles along mountainous highways. One of these buses crashed this past February, killing 39 people.  
"The increase in Darién crossings is, in part, due the U.S. government's regional efforts to restrict potential Venezuelan and Haitian and asylum seekers, among other groups. We call on the United States to turn away from deterrence-based immigration measures, which only increase chaos and suffering, and instead work to expand legal pathways and collaborate with Panama and Colombia to end this humanitarian crisis."  
The Franciscan Network for Migrants' Panama team said: "We are concerned about the condition of migratory transit through the Darien, because according to testimonies of migrants who pass through Paso Canoas, there is increasing violence against migrants: robbery, abuse and rape of women, extortion, among others. This requires improved strategies on the part of the border police to better take action in the area, recognizing that they are already making security efforts. Furthermore, we suggest that those in charge of the Migration Reception Stations (ERM) work in coordination with civil society organizations and the church. We are also concerned that Panama's regularization process is not viable for migrants who decide to stay in the country, due to the time and economic costs, mainly because they have to be represented by lawyers who charge high fees for this service." 
Our organizations jointly call upon our governments to work together to uphold the dignity and humanity of all migrants. 
El aumento de los cruces del Darién requiere cooperación regional, no disuasión 
El gobierno panameño ha publicado datos oficiales que confirman cifras récord de migrantes que han cruzado el Tapón del Darién. Más de 248.901 personas han atravesado la tenebrosa selva entre Colombia y Panamá desde enero de este año. Cada año mueren en el Darién un número indeterminado de personas ahogadas, heridas o atacadas por los grupos del crimen organizado que infestan la región. Los sobrevivientes traumatizados cuentan haber visto cadáveres en los ríos y en las laderas de las montañas. 
"A principios de este año, visitamos a nuestros socios de la Red Franciscana para Migrantes en Panamá y fuimos testigos de primera mano de las condiciones extremas a las que se enfrentan los migrantes", declaró la Dra. Kim Lamberty, Directora Ejecutiva del Centro Quijote. "Si los migrantes sobreviven el Darién, los oficiales militares los colocan en campamentos superpoblados que son proporcionados por el gobierno, donde necesitan elegir entre pagar 40 dólares por un autobús hacia el norte o caminar kilómetros por carreteras montañosas. Uno de estos autobuses se estrelló el pasado febrero, matando a 39 personas.  
"El aumento de los cruces del Darién se debe, en parte, a los esfuerzos regionales por el gobierno estadounidense para restringir a los potenciales solicitantes de asilo que son mayormente venezolanos y haitianos, entre otros grupos. Hacemos un llamamiento a Estados Unidos para que se aleje de las medidas de inmigración basadas en la disuasión, que sólo aumentan el caos y el sufrimiento, y en su lugar trabaje para ampliar las vías legales y colabore con Panamá y Colombia para aliviar esta crisis humanitaria."  
"Vemos con preocupación la situación del tránsito migratorio por el Darién, porque según testimonios de los migrantes que pasan por paso canoas, está en aumento la violencia que ejercen indígenas y otros grupos de la zona, hacia los migrantes: robándoles, con abuso y violación de las mujeres, extorciones, entre otros," dijo el equipo de la Red Franciscana para migrantes en Panamá. "Esto requiere mejorara estrategias por parte de la policía de frontera, para accionar mejor en la zona, sabiendo que ya están realizando esfuerzos de seguridad. Por otro lado, sugerimos que los encargados de las Estaciones de Recepción Migratoria (ERM) trabajen en coordinación con las organizaciones de la sociedad civil y la iglesia. también, nos preocupa que el proceso de regularización en el país, no es viable para los migrantes que deciden quedarse en el país, esto por el tiempo y costos económicos, principalmente porque tienen que ser representado por abogados que cobran grandes honorarios por ese servicio." 
Nuestras organizaciones llaman conjuntamente a nuestros gobiernos que trabajen juntos para defender la dignidad y la humanidad de todas las personas migrantes.