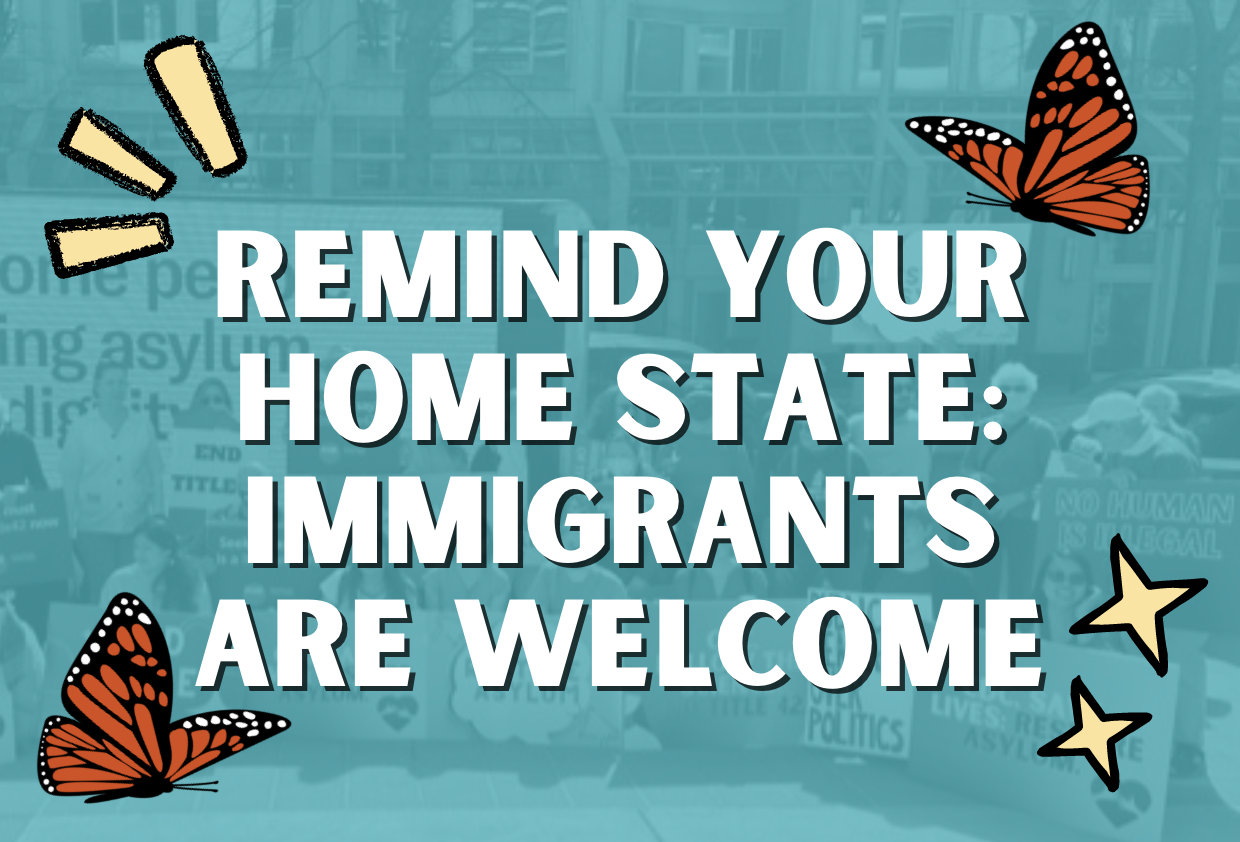 To stay up-to-date on more ways to take action, consider subscribing to our list HERE. 
If you live in one of the 20 states that are suing the Biden administration to end the new humanitarian parole program, we urge you to contact your governor and attorney general. Scroll to the end to see the full list of states. 
The new humanitarian parole program allows up to 30,000 people a month from Venezuela, Nicaragua, Haiti, and Cuba to apply to live and work in the United States for up to two years. For those who are eligible, it eliminates the harrowing journey to the U.S.-Mexico border to seek asylum and, under Title 42, is the only option that many have to seek safety. 
We urge you to call or email your governor and attorney general and remind them that our country has a duty to welcome people, regardless of what they believe. Click here to find your governor's contact info, and here to find your attorney general. Below is a script that you can use. 
Tell Your Governor: Immigrants Deserve Legal Pathways
I understand that your government is suing the Biden administration to end the new humanitarian parole program. As a state resident, I completely disagree with this decision. 
Our country has historically welcomed people fleeing persecution. If you truly wish to mitigate confusion and disorder at the border, destroying legal pathways will only do the opposite. I do not blame local problems, such as the opioid epidemic and crime, on migrants who largely have nothing to do with these issues. I believe that migrants make our country stronger, and accepting those fleeing violence and chaos in their country of origin is part of what it means to be American. 
Optional: Reference your state's long history of welcoming immigrants, and/or describe what immigration means to you.
The people of [your state] do not wish to inflict additional needless suffering on migrant families. I urge you to instead focus your resources on making us more welcoming. 
Plaintiffs:
Texas
Alabama
Alaska
Arkansas
Florida
Idaho
Iowa 
Kansas
Kentucky
Louisiana
Mississippi
Missouri
Montana
Nebraska
Ohio
South Carolina
Tennessee
Utah
West Virginia
Wyoming