Banan Peze Recipe
Plantains are a staple throughout Haiti, often served with the traditional griot (fried pork) or pikliz, a spicy slaw, which you can learn to make HERE.  
Our latest project in Gros Morne actually aims to make plantains more sustainable and accessible for farmers to produce. These are currently too expensive and dangerous for farmers to source, requiring travel as far away as near Port-au-Prince. You can read more about that project HERE.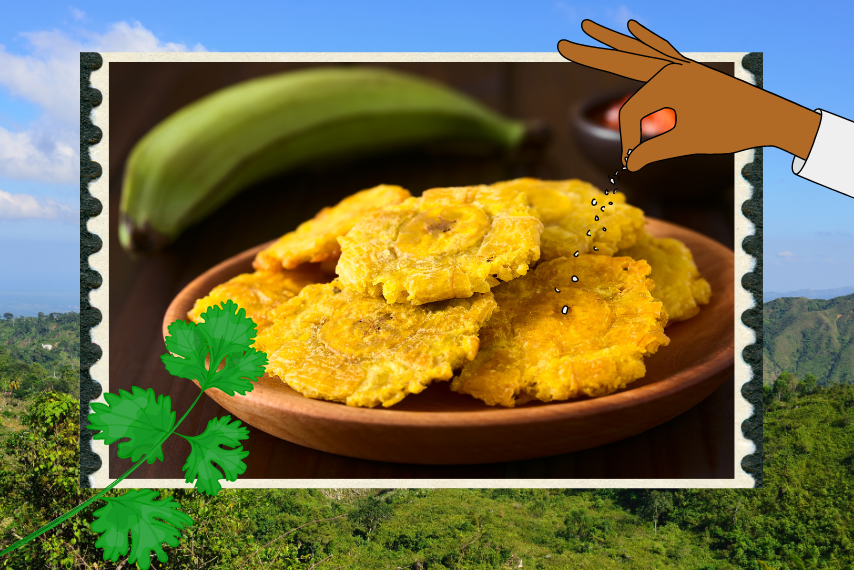 Ingredients 
3 Green Plantains 
1 cup Vegetable Oil 
Sea Salt to taste
Directions: 
Warm up the oil on medium-low heat. Slice the plantains into 1" thick slices. 
Place plantains in the pan, and let them cook for 5 minutes while making sure each piece is evenly cooked all around. 
After 5 minutes, place the plantains onto a paper towel-covered plate to drain. 
Smash the fried plantain with a tostonera, a mug, or a heavy-bottomed pot. 
Place the plantain rounds back in the frying oil for about 1-2 minutes, then place on a plate to drain again. 
Generously season with sea salt to taste and serve.