Read more about InAlienable.Support Quixote Center's InAlienable program!
InAlienableDaily Dispatch
March 9, 2020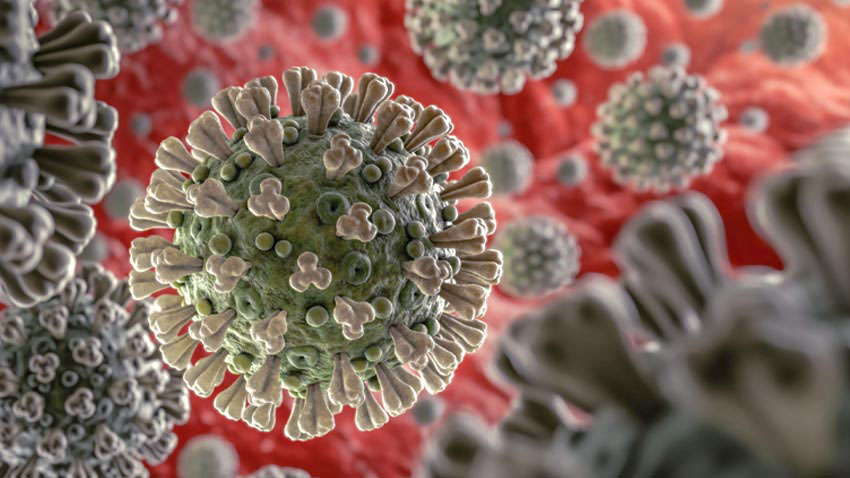 The United States has the largest prison population on the planet. Though the number of people incarcerated has been falling over the last five years, there are still close to 2 million people in federal and state prisons, county and local jails, and in the 200 + detention facilities run by Immigrant and Customs Enforcement and border detention facilities run by Customs and Border Protection. People who are incarcerated are at a much higher risk of infectious diseases than the general population. Prisons are overcrowded, sanitary conditions are often extremely poor, and access to health services is limited, especially emergency health services that require moving people out of prisons for proper treatment. Incidents of denial of care and delays in getting needed treatment for those incarcerated is well documented throughout the prison system. Private prisons have received the most scrutiny in this regard. However, they hold a relatively small number of the people in state and local prisons and jails, and a declining number  - approximately 10% - of those in federal prison. In detention facilities run by ICE, however, private contractors oversee the incarceration of nearly 75% of immigrant detainees. Conditions in publicly run facilities are not much better, and increasingly many public facilities contract with private firms for the delivery of health services anyway. In short, the systemic reality of incarceration is detrimental to the health of those imprisoned, the people working at the facilities, and the broader public. These environmental problems are often magnified by incentives to keep costs as low as possible - which translates into a reduction of services. 
As a result of these conditions, the spread of infectious disease is a recurring problem in prisons, raising concerns about the possibility of COVID-19 spreading in prisons and detention facilities. Preventive measures thus far are limited:
After the swine flu outbreak in 2009, which infected hundreds of prisoners across the country, most prison systems did create pandemic preparation plans.
Before worries of the coronavirus, the Philadelphia Prisons Department had a medical quarantine for inmates coming into its system, which houses about 4,600 inmates. New detainees go through a medical screening and are segregated for at least 10 to 14 days while they wait for the results of any medical tests, said James Garrow, a spokesman for the Philadelphia Department of Public Health.
The screening has since been updated to include COVID-19, not only in Philadelphia, but also in Dallas, Houston, Miami, Chicago and other cities. No prisons have yet obtained the medical kits to test for the virus, however. [emphasis added]
The Federal Bureau of Prisons has likewise created an interview-based intake tool to screen people for possible exposure to COVID-19 and for symptoms related to the disease. The window for the effectiveness of such screening, however, is closing, as the disease moves into communities and passes from person to person; questions about foreign travel will become less relevant. COVID-19 test kits must be made available to prison authorities in adequate numbers.
Meanwhile, as of Friday, Immigration and Customs Enforcement had not announced any new methodology for screening and protection inside immigration detention centers. Customs and Border Patrol indicated only that they were screening for people who had been to China or Iran within the last 14 days, and distributing facemasks to people who are symptomatic, to be referred to medical personal for further testing. From the National Memo:
"CBP needs to be doing more than just handing out masks," Rep. Judy Chu (D-CA), a staunch critic of Trump's immigration policies, said in an email this week. CBP, she added, "should think about the role it is playing in actually exacerbating this pandemic because they are putting Donald Trump's politically motivated war on immigrants above the actual needs of the country and the world."
The conditions within immigrant detention centers have been notoriously poor, and officials reluctant to take responsibility. Customs and Border Patrol had to be sued simply to provide mattresses and decent food, and to stop the practice of placing immigrants in freezing rooms. ICE facilities have repeatedly come under criticism for the failure to provide basic medical care. We reported just last week about Cibola County Corrections Center being forced to transfer people with medical conditions to a new facility after repeatedly failing to correct deficiencies in the delivery of care. This is a problem going back to 2008, at least, when Cibola was a federal prison. Indeed, CoreCivic lost the contract with the Federal Bureau of Prisons to operate Cibola CCC due to poor health management in 2016, only to get a contract with Immigration and Customs Enforcement 9 months later to use the facility as an immigration detention center. Recent events indicate that little has improved there; but the Cibola case is hardly unique.
In the spring of last year, there was a mumps outbreak in detention facilities around the country. Despite this, the administration has done nothing to mitigate health risks inside detention facilities.
The Trump administration has declined to address the problem head on. In December, Border Patrol and the Department of Homeland Security came under fire after officials refused to offer flu shots to migrant detainees, even when they were offered at no charge by a group of doctors.
"Of course Border Patrol isn't going to let a random group of radical political activists show up and start injecting people with drugs," a DHS spokesperson tweeted at the time.
As the New York Times noted, the CDC had warned earlier last year that immigrants 6 months and older should be given the flu vaccine "at the earliest point of entry" to prevent the spread of such communicable diseases while in custody.
Experts worry that detention facilities like the ones maintained by CBP and ICE are particularly vulnerable to outbreaks like COVID-19 due to crowded conditions, especially as border officials are slow to act.
"Detention facilities are breeding grounds for infection," Wendy Parmet, director of the Center for Health Policy and Law at Northeastern University School of Law, said in an email this week.
On Friday, a coalition working to shutdown the Northwest Detention Center in Tacoma, Washington, issued an alert demanding that officials take steps to mitigate the threat of COVID-19. Included below is their alert, with numbers and call script for people in Washington:
La Resistencia is one of many organizations in the Shutdown NWDC Coalition that holds concerns about the health of those detained in the Northwest Detention Center, including the recent danger of Coronavirus Infection (COVID-19).
Past outbreaks of mumps and varicella have spread throughout the detention center, and detained people consistently raise concerns about the everyday medical neglect in the detention center. We know it is inhumane to keep detaining people at NWDC, and to transfer more people so close to the epicenter of the Coronavirus outbreak in the United States.
Call #1: Contact Information: Tacoma Pierce County Public Health Department Director Anthony Chen, (253) 798-6411
Hi, my name is _____, and I am a Washington resident who is concerned about the impact of Coronavirus on people who are detained at the Northwest Detention Center. Can we count on Tacoma Pierce County Health Department to conduct and release results of an immediate in-person inquiry and on-site inspection at NWDC to find out if cases of COVID-19 exist there, how they are being handled and communicated about, and how prevention measures beyond posters telling people to cover their cough are being taken?
Thank you for your time. 
Call #2: Contact Information: Northwest Detention Center: (253) 396-1611 and Seattle ICE Field Office: (206) 835-0650
Hi, my name is _____, and I am a Washington resident who is concerned about the impact of Coronavirus on people who are detained at or being transferred to the Northwest Detention Center. We are demanding that ICE immediately releases all detained people with compromised immune systems and puts a moratorium on all detention and transfers. We are also demanding that ICE shuts down the Northwest Detention Center. Can we count on ICE to prevent detained people from dying during this pandemic by taking these actions? 
Call #3: Contact information: Tacoma Deputy Mayor Keith Blocker, (253) 591-5470
Hi Deputy Mayor Blocker, 
My name is ______ and I am a Washington resident who is concerned about the impact of Coronavirus on people who are detained at or being transferred to the Northwest Detention Center. We know past outbreaks of Mumps and Varicella in the detention center have been handled poorly, and that Geo Group consistently medically neglects every person detained at NWDC. This is evidence of NWDC being a chronic public nuisance. Can we count on you to lead the Tacoma City Council in declaring NWDC a chronic public nuisance? 
Thank you for your time. 
As we discussed on Friday, the administration is threatening a new, massive removal operation in which they "flood the streets" with agents to arrest as many unauthorized immigrants as possible. The administration has made such threats before, with little evidence of substantially increased enforcement over the normal abusive levels (150,000 to 200,000 people are detained by ICE every year as a result of internal removal operations, this is in addition to people transferred from Customs and Border Protection). But if the administration moves on the scale they are threatening, it will mean adding many thousands more people to detention facilities, with inadequate screening and poor medical care. They are courting disaster.