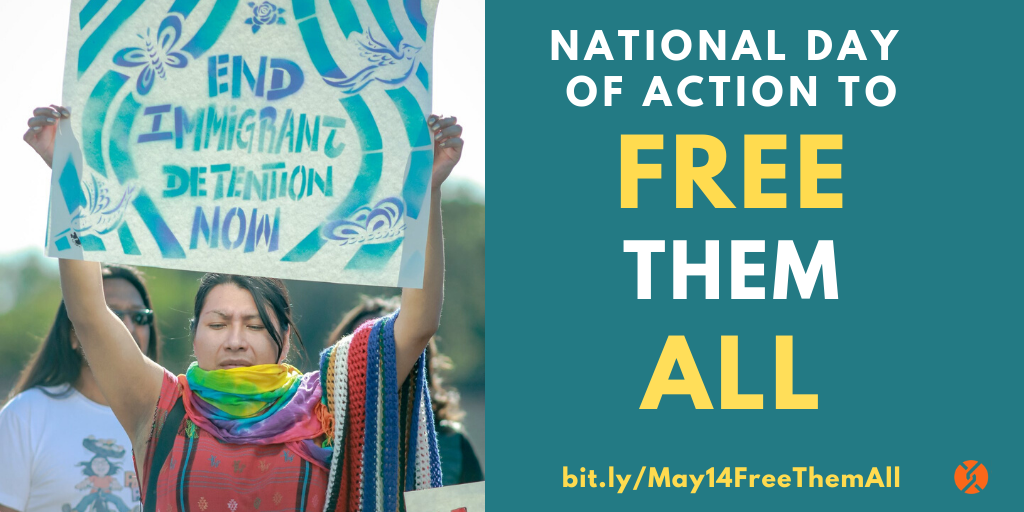 Detention Watch Network, of which the Quixote Center is a member, issued the following call for a National Day of Action today related to the #FreeThenAll campaign. Take a look and do what you can!! Peace, Tom
Dear DWN community, Today, Detention Watch Network (DWN) and communities across the country are joining in a national day of action to call on our elected officials to demand ICE release all people from immigration detention now. Your governor, mayor, members of Congress, city council members and more need to hear from you. With your influence, they can be moved to call for people to be released from detention and pressure ICE to act. We need the people who represent us to stand up for the health and freedom of people in immigration detention and demand to #FreeThemAll now.Today's action will be the first in series of national days of action to #FreeThemAll as we continue to raise our voices and escalate the call to get all people out of detention now. How to Take Action:
Pressure your elected official. Using this sample template, send an email to your elected official calling on them to demand your ICE Field Office Director release people from detention. Make sure to attach this sample letter to your email for your elected official to send to your ICE Field Office Director. Not sure who your ICE Field Office Director is? Find them here.