_______________________________________________________
A series in which we (aspire to) offer a sampling of today's headlines on immigration, race, and related stories.
Special Weekend Comedy Edition
September 16, 2018
Because the "headlines on immigration, race, and related stories" that we cover are almost invariably bad news, we thought our loyal readers could use a bit of comic relief.
So, in the spirit of Quixote Center's mission to "work and pray with laughter," we offer you the Special Weekend Comedy Edition of InAlienable's Daily Dispatch, wherein we collect the week's light-hearted coverage of our crumbling democracy. 
 Your browser does not support the audio element.
Watch Trevor Noah, Samantha Bee, John Oliver, Stephen Colbert, Amber Ruffin, and Seth Meyers take on: the Stephens Miller and Bannon, Trump's Puerto Rico tweets, disenfranchisement of felons, race relations in the age of Trump, the lives of immigrants in the food industry, the ridiculous Nike controversy, and more! 
Have fun! (Trigger warning: you might hear some cuss words - but we know you can handle it.)
Trump's War on Immigrants:
We have been monitoring the fallout from Stephen Miller's proposed rule change, which would limit legal immigration by making those who sign up for Obamacare (and other government programs) ineligible for citizenship.
Here, Trevor Noah (an immigrant!) takes on Miller, deportations, and the "public charge" rule change.
Samantha Bee (also an immigrant!) profiles undocumented immigrants in the food industry.
Voting Rights for Former Prison Inmates:
John Oliver (3 for 3 immigrant-wise!!) does a deep dive on the issue of felony disenfranchisement, with a focus on Florida's arbitrary system and the state's upcoming vote to restore voting rights to most felons.
Race in the Age of Trump:
Trevor Noah interviews D.L. Hughley, author of How Not to Get Shot: And Other Advice from White People.
Trevor Noah talks with April Ryan about journalism and race in the White House briefing room.
The Whole Nike Thing:
Trevor Noah discusses white nationalist Steve Bannon's disinvitation to speak at the New Yorker Festival as well as the #boycottnike movement brought about by the company's Colin Kaepernik ad campaign.
Amber Ruffin, writer for Late Night with Seth Meyers, talks about Nike, Aretha Franklin, and Serena Williams.
Jimmy Kimmel's take on the Nike boycott.
The Crisis in Puerto Rico:
Seth Meyers on Trump's lies about Puerto Rico.
Trevor Noah covers Trump's controversial description of the tragedy in Puerto Rico as an "unsung success."
Seth Meyers responds to Trump's claim that the Puerto Rico death toll is a liberal conspiracy against him.
Another clip from Noah's Daily Show, on GOP reaction to Trump's Puerto Rico conspiracy theory.
Stephen Colbert fact-checks Trump on the official death toll in Puerto Rico.
Still feeling down? Well, here's a kitten falling over in a very cute fashion: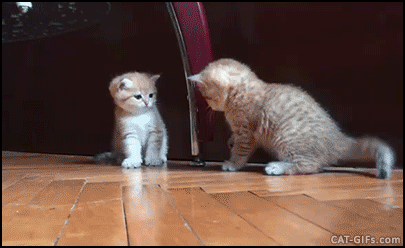 __________________________________________
Read more about InAlienable.
Support the InAlienable program!
__________________________________________