A series in which we (will aspire to) offer a sampling of today's headlines on immigration, race, and related stories.
August 29, 2018
The ICE:
Detained immigrants held in office building basements, cheap motels awaiting transport.
ICE defying judge's order to stop detaining asylum seekers, alleges ACLU.
ICE arrests more than 100 people in Texas workplace raid.
Utah town divided after ICE raids effect local businesses.
A report on the risks facing legal green card holders as ICE widens its focus.
Confusion over voter eligibility could lead to detention, deportation.
The Misery:
This opinion piece demands government pay for mental health treatment for immigrants detained at the border, calls for congressional investigation.
The real world effects of Trump era policy changes on immigrants in Alabama, which includes this chart: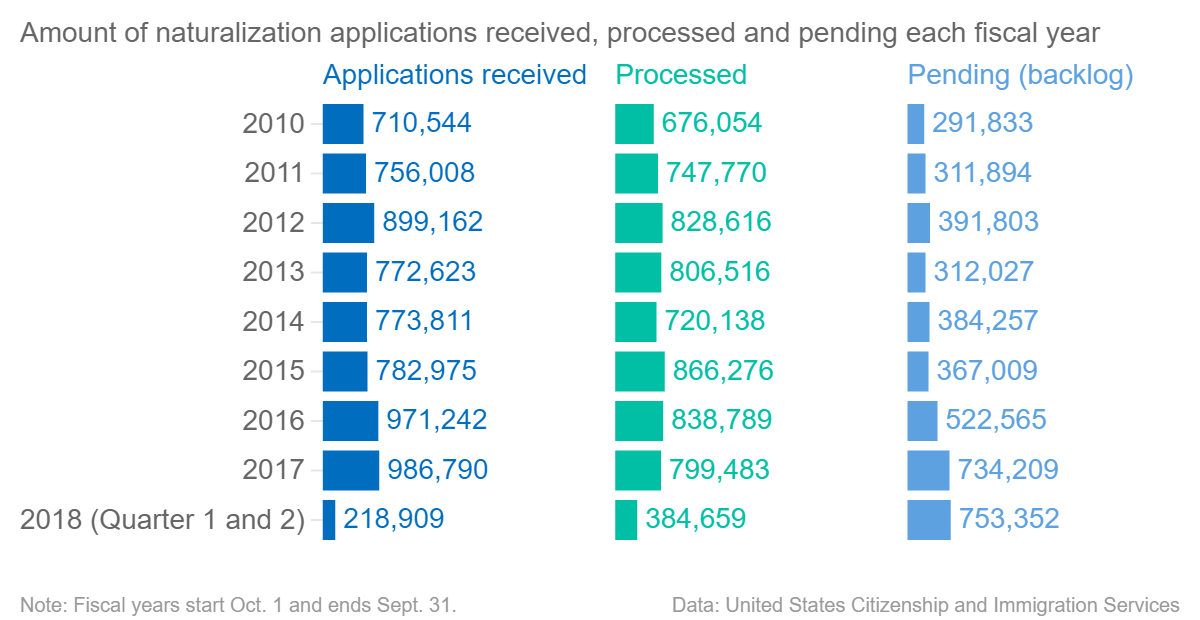 The Debunkery:
Rather than costing billions of tax dollars, undocumented immigrants actual pay billions in taxes every year.
The World:
It's happening in Sweden too: Swedes polar-ized over immigration issues.
Merkel offers federal assistance after violent attacks at far-right rally leaves more than a dozen counter protesters injured in Chemnitz.
The Politics:
Mattis defends decision to discharge thousands of immigrant recruits, citing national security concerns.
California gubernatorial candidate Gavin Newsom (currently veep to Jerry Brown) runs on universal healthcare for all regardless of immigration status.
The Racists:
The far-right FPÖ of Austria and the wildly racist congressman of Iowa – a love story.
A lengthy piece on Stephen Miller's immigration obsession and how he managed to take control of Trump's administration policy.
An op-ed celebrating the end of Joe Arpaio's Tuesday Senate primary bid (he really is awful).
Press Secretary at Federation for American Immigration Reform (FAIR) resigns and files discrimination suit, citing a hostile workplace (likely reflecting the values that won the group its SPLC designated hate group status).
CNN's Jeffrey Toobin translates Trump's warning to Evangelical leaders: "I'll protect you from the scary black people."
Proposal to rename the Russell Senate Building after John McCain is facing a backlash from Republican Senators who are defending the legacy of former GA Senator Richard Russel – author of "Southern Manifesto" and staunch opponent of efforts "to bring about social equality and intermingling and amalgamation of the races."
Update: Hmmm... As of 2:51 p.m. on Google Maps: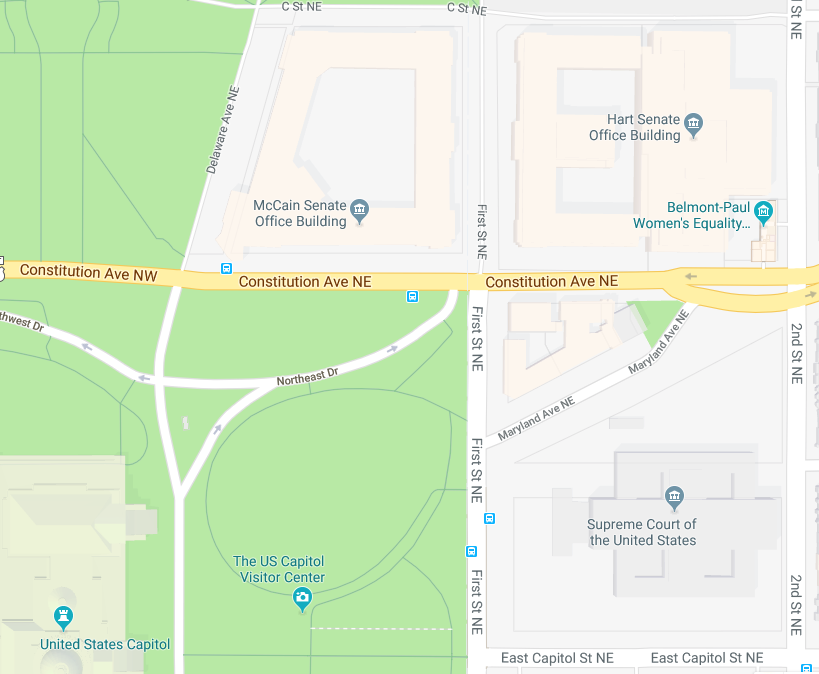 And Finally... :
White House has delayed release of its summer intern class photo. Any guess why?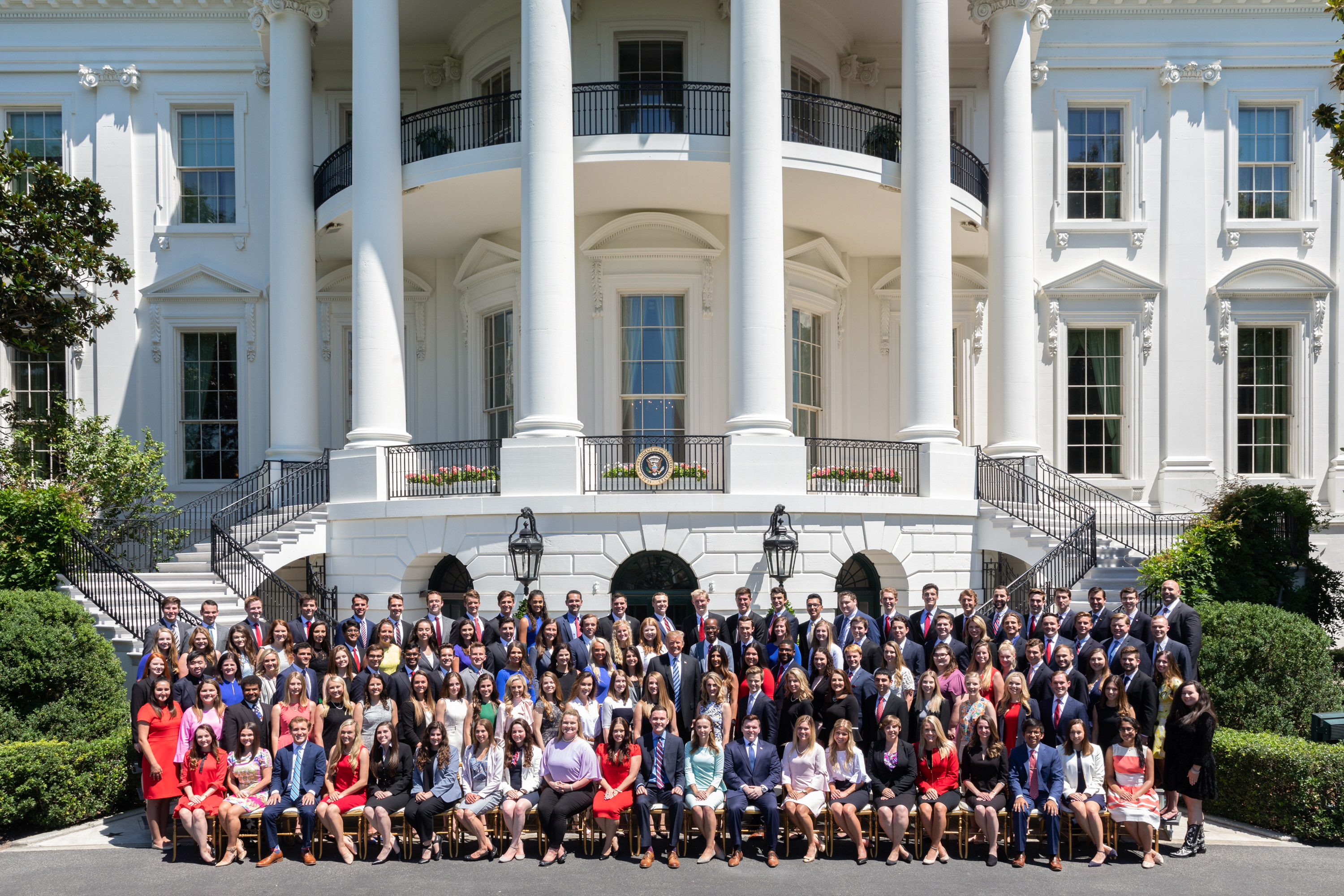 South Lawn - Photo Opportunity with the 2018 Summer White House Intern Class
__________________________________________
Read more about InAlienable.
Support the InAlienable program!
__________________________________________