Take action edition
Read more about InAlienable.Support Quixote Center's InAlienable program!
InAlienableDaily Dispatch
June 7, 2019
Since last Thursday we have written a couple of times about Trump's efforts to penalize Mexico for not doing enough (in Trump's mind) to stem the flow of refugees from Central America. There is obviously a high human toll to this effort - and we're already seeing it. Below is an alert from the Alliance for Global Justice about two human rights defenders detained in Mexico this week - activists who have been speaking about the treatment of refugees from Central America in Mexico. You can read the background below and follow the link to take action in support of Cristóbal Sánchez and Irineo Mujica.
Also, join the "Where are the Children" March, June 9th, 10 a.m to 5 p.m. on the National Mall. 
Connect with local organizations and get involved to support justice for immigrant communities.
Contact Mexico's Secretary of the Interior, Olga Sánchez Cordero, to demand freedom for Human Rights defenders Cristóbal Sánchez and Irineo Mujica (from the Alliance for Global Justice)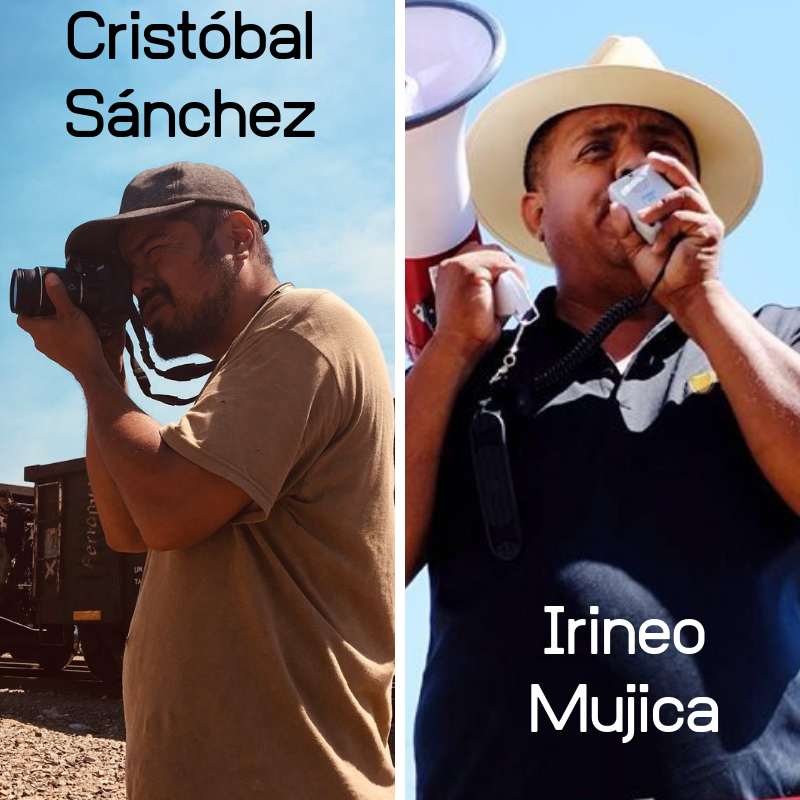 Cristóbal Sánchez and Irineo Mujica were arbitrary detained on June 5 in Mexico City and Sonora, respectively on fabricated charges of human trafficking. Cristóbal Sánchez was detained outside his house in Xochimilco, Mexico City at gunpoint and without a warrant by six men in plain clothes that identified themselves as judicial police. In Sonoyta, Sonora, Irineo Mujica was detained by three officers in plain clothes who handcuffed him and took him to Hermosillo, Sonora. The arrests of these human rights activists, just minutes apart, come after several days of threats from Donald Trump to increase tariffs on Mexican goods if Mexico does not take steps to detain Central American migrants and refugees who are seeking safety in the United States.
Both Cristóbal and Irineo have been victims of harassment, criminalization and threats by different administrations of the Mexican government, including the current government of President Andrés Manuel López Obrador, as well as by organized crime groups. Only in February this year, prior to a meeting with the former U.S. Secretary of Homeland Security Kristen Nielsen, Sánchez Cordero publicly attacked the humanitarian work of Sánchez and Mujica leading to harassment and several death threats against them and other human rights activists.
Cristóbal Sánchez Sánchez has worked on migration issues for the past 15 years and is a founder of the Cultura Migrante Collective (Migrant Culture). He has denounced violence against refugees and provided food and water to them. Due to his human rights work, he was previously detained in 2011 in Tapachula and in February 2019 when documenting human rights violations against migrants. Irineo Mujica has been a human rights defender for more than 15 years, working in Mexico and the United States to promote respect for migrants' rights and immigration reform. He has founded and supported numerous shelters for migrants and refugees within Mexico and documented human rights abuses against migrants by authorities. Mujica has been unjustly arrested on numerous occasions and he has been target of death treats and subject to an intense campaign of criminalization in the media by Mexican and U.S. authorities. Both organizers are in the process to receive protection as part of Mexico's Mechanism of Protection for Human Rights Defenders and Journalists.
Tweet Olga Sánchez Cordero (@M_OlgaSCordero), and ask her to stop the criminalization of Cristóbal, Irineo and immigrant rights activists in Mexico. Ask Mexico's Foreign Minister Marcelo Ebrard (@m_ebrard) to stop using immigrant rights activists criminalization as a tool to please Donald Trump.
By arresting Cristóbal Sánchez and Irineo Mujica, the Mexican government is trying to appease Trump and prevent them from continuing their human rights work with vulnerable migrants and refugees. Join us to demand the immediate and unconditional release of Sánchez and Mujica and an end to the criminalization of immigrant rights activists.
March to defend children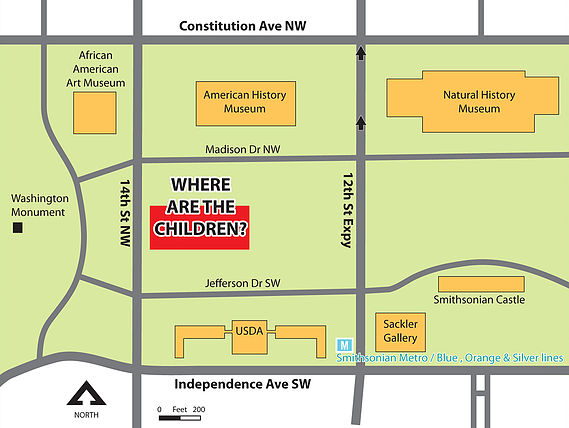 On International Children's Day, a coalition of organizations are organizing a demonstration in Washington, D.C. on the National Mall. If you are in the area, come out to the demonstration and show your opposition to Trump's zero-tolerance policy that has led to a dramatic increase in family separations at the border.
Where are the children?Details: June 9, 2019 from 10:00 am - 5:00 pm to opposeNational Mall in Washington, DC, between 12th and 14th Streets.
If you are not in Washington, D.C., there are a few simple actions you can take to support the goals of the march including signing a petition to shutdown the Homestead "temporary" shelter that is detaining children well in excess of the 20-day limit imposed by the Flores Settlement agreement. For more information, and to sign the petition click here.
Get connected
If you are outraged by Trump's immigration policies or simply want to help out in some way, but aren't sure what to do, check out our Local Action Map to get connected with organizations doing work in your area. The map is a work in progress - so if you know of work being done that is not included there, let us know so we can add the organization!