Fort Sill: Can we learn from history?
Read more about InAlienable.Support Quixote Center's InAlienable program!
InAlienableDaily Dispatch
June 14, 2019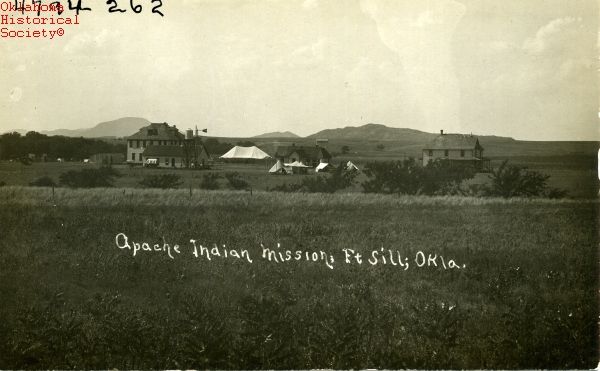 George Bernard Shaw famously quipped, "Hegel was right when he said that we learn from history that man [sic] cannot learn anything from history." The news this week that the Trump administration plans to detain children at one of the locations, Fort Sill Army Base in Oklahoma, that was used as a detention center for Japanese Americans during World War II suggests Shaw was probably correct. Fort Sill has been used before to detain unaccompanied minors: Obama used the base - and other locations - to hold children in 2014.
Whether, as a society, we can learn from history is an open question. Certainly we have made enormous progress in creating legal standards for the protection of human rights, for example. But there is a daily struggle for those rights to be realized. And, of course, exactly what lesson(s) we are to draw from history is not always clear. Many people treat Trump's immigration policy as though it came out of nowhere when only two years ago under a different president, children were being detained, families were being separated, and tens of thousands of people were being deported each month. That said, we can still try to learn what we can.
With that in mind, I want to encourage people to check out Densho. It is an organization committed to education about the detention of Japanese Americans during World War II in the hopes that a better understanding of what happened can actually prevent a similar tragedy from being visited upon a new generation of people. Their statement on the news this week reads in part:
The Trump administration's plan to use Fort Sill, Oklahoma as a concentration camp for immigrant and refugee-seeking children is just the latest in a long legacy of violent incarceration and family separation at that site.
Over 700 Japanese Americans were incarcerated there during WWII. One inmate, Kanesaburo Oshima, a Japanese immigrant and father of 11, was shot and killed trying to escape.
But Fort Sill's history of trauma also includes a Native American boarding school where Comanche, Apache, Caddo, Kiowa, Delaware, Wichita, Navajo, and other Indigenous children were separated from their families, their culture, and their language.
And it served as a Prisoner of War camp for members of the Chiricahua Apache tribe who were forcibly relocated from the Southwest in 1894. The Apache leader Geronimo was among the 300-plus members of the tribe incarcerated there. He later passed away at Fort Sill in 1909 and was laid to rest there.
Fort Sill is not an anomaly, but it is a reminder of the ongoing violences of settler colonialism, racism, and xenophobia that have defined far too much of our nation's history.
So, rather than have the Fort Sill episode be a soundbite in this week's news cycle, treat it as an opportunity to learn more about this history. Hegel at least hoped that the world would eventually, through struggle, catch up to its ideals. If not from the lessons of history, at least from the aspiration for freedom. Whether this is correct, only time will tell. But the struggle continues nevertheless.
The Densho statement ends:
Sites like Fort Sill, Lordsburg, and Dilley need to be permanently closed, not recycled to inflict more harm. And we must also acknowledge that every single one of these sites exists on stolen land, and the majority of Central American migrants currently detained are Indigenous people.
The battle we're fighting today started in 1492, not 1942.
Let's underscore that NOW!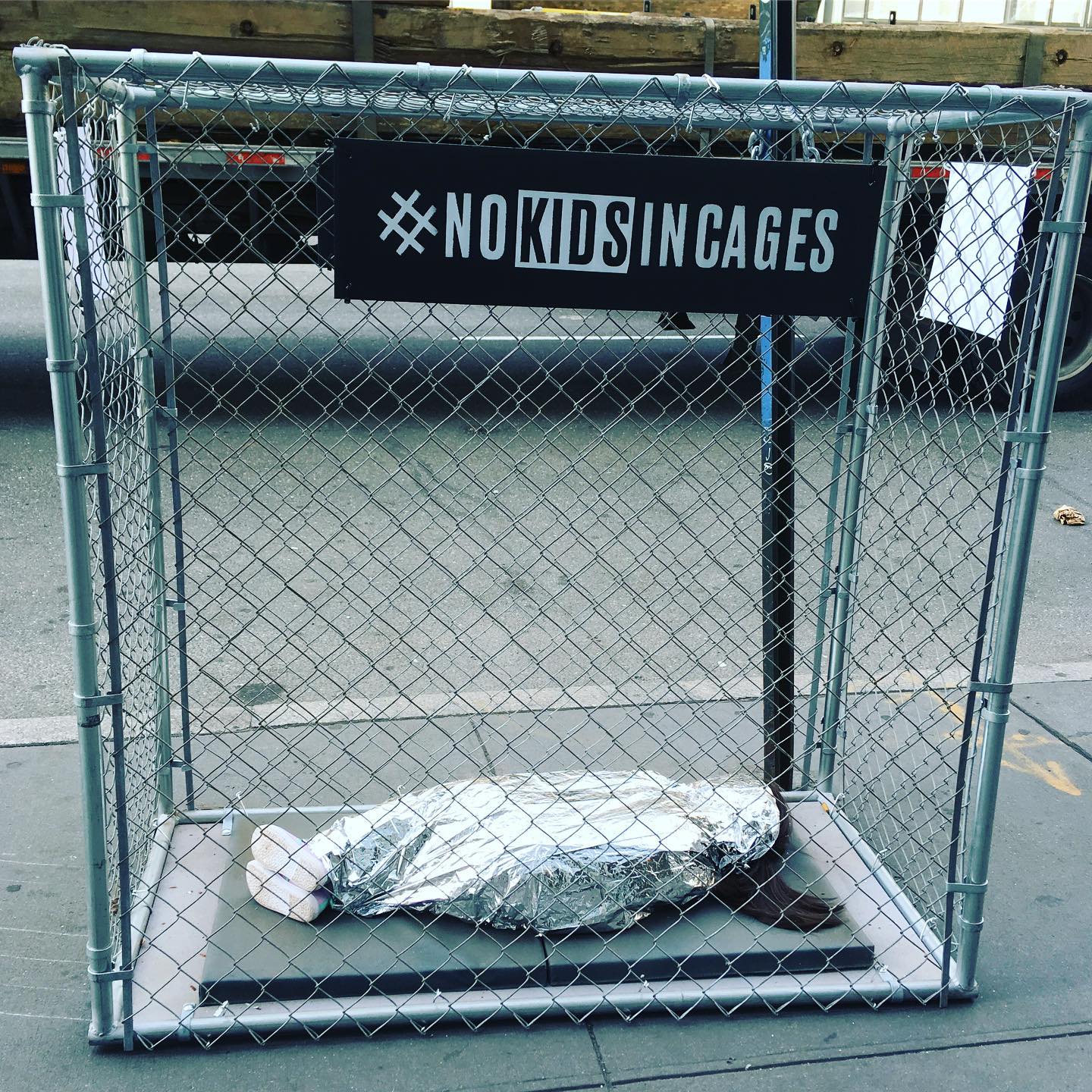 In a world where no amount of fact checking can seem to put a dent in policy debates, sometimes the most effective way to make a point is on a more visceral, emotional level. Such was the approach this week in New York City as activists placed cages in the different parts of the city, each with a child sized manequin wrapped in a kevlar sheet inside. Accompanying the visual presentation was a recording of children crying for their parents while being held in detention. RAICES, an organization that provides legal services to immigrants incarcerated near the border, helped to sponsor the installations.
"We want to bring this back to the consciousness of the American people," RAICES CEO Jonathan Ryan told HuffPost. "One of the many unfortunate consequences of the repeated traumatic stories coming from the border is that, as horrified and angry as people have been, we also become desensitized. It's important for people ... to be confronted with the reality that this is about children, human beings, whose lives are forever affected."
"This is being done in our name by people who we elected," he added. "And if we don't do something to stop this, this will become who we are."
To see a video of the installations, which were all taken down by early afternoon on Thursday, and to read the full report on Huffington Post, visit here.
Cristóbal Sánchez and Irineo Mujica Freed
Last week we shared an action alert from the Alliance for Global Justice about the arrests of Cristóbal Sánchez and Irineo Mujica, both of whom are activists working to defend the human rights of Central American migrants and others in Mexico.
Both men have been released from detention. See update below:
We are pleased to announce that Mexican immigrant rights activists Cristóbal Sánchez and Irineo Mujica have been released from detention! After more than 20 hours of court proceedings, a federal judge in Tapachula, Chiapas, determined that there is enough evidence to demonstrate that neither one of the activists was at the scene where the crimes they were accused of were committed.
On June 5, 2019, Cristóbal Sánchez and Irineo Mujica were arbitrary detained in Mexico City and Sonora, respectively, on fabricated charges of human smuggling. The arrest of these Human Rights activists came after several days of threats from U.S. President Donald Trump to increase tariffs on Mexican goods in order to push Mexico to detain migrants and refugees, mostly from Central America and pushed out of their homelands as a result of U.S. interventions in the region, seeking asylum in the U.S.
Thank you to everyone who joined in solidarity, supported and shared the actions to demand freedom for Cristóbal Sánchez and Irineo Mujica. The international movement started to demand freedom for the two Mexican immigrant rights activists is an example of the power of grassroots organizing over the expansion of U.S. imperialist practices that demand the criminalization of all of those who denounce the violent consequences of U.S. military, economic and political intervention in the Americas.
There is still a chance prosecutors may attempt to reintroduce charges. We will keep you posted.