Read more about InAlienable.
Support Quixote Center's InAlienable program!
InAlienable
Daily Dispatch
May 6, 2019
The Profits of Pain: Caliburn and Kelly
Late last week we got the news that John Kelly, former Trump chief of staff, joined the board of "advisers" for Caliburn, a company that runs a massive shelter for unaccompanied minors in Homestead, Florida. The company just received a $341 million, no-bid contract from the U.S. government to expand operations at Homestead following the closing of the infamous tent city at Tornillo in southwest Texas. Kelly served as Secretary of Homeland Security in 2017 - during which time the child separation "policy" was crafted.
The parent company of Caliburn, remember the company running a detention facility for children, is a private equity firm called D.C. Capital Partners. D.C. Capital Partners' board is a who's who of famous individuals coming in and out its revolving door:
Richard L. Armitage, former U.S. deputy secretary of state; Michael Corbin; former ambassador to the United Arab Emirates; Michael V. Hayden, former director of the Central Intelligence Agency and of the National Security Agency; Donald M. Kerr Jr., former deputy director of science and technology at the CIA; Anthony C. Zinni, former commander-in-chief of the U.S. Central Command and former U.S. envoy to the Middle East; and Stephen F. Loftus, former director of the Office of the Budget for the United States Navy.
D.C. Capital Partners describes itself this way: "DC Capital Partners is a private equity investment firm that makes control equity investments in middle market companies that provide differentiated and innovative services and solutions in the Government Contracting and Engineering and Construction Services markets."
AKA parasites.
The private equity firm purchased Comprehensive Health Services, which ran the facility, which it reorganized and renamed in the context of receiving the $341 million contract, which will bring total earnings up to $500 million when the contract runs out in November.
By the time the contract — the latest in a series of short-term deals — runs out in November, CHS will have earned more than half a billion dollars for housing migrant children...The dollar total could rise still higher since the payment escalates if the number of youths increases, as is expected.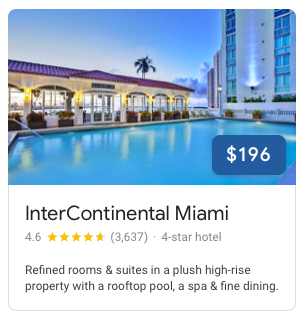 $775 a day per kid. DHS could simply place the children temporarily at the InterContinental and save a lot of money.
Oversight….?
Nah. But John Kelly may have some early work cut out for him. It seems that the Homestead facility is classified as a "temporary emergency" shelter, and thus not subject to the same licensing requirements as longer-term detention facility. In other words, they get to cut a lot of corners on health and safety because no one is watching. As it is on Federal land, and not licensed as other shelters, state oversight from child services is non-existent. This is an exception carved out for the only for-profit child detention facility currently operating (note: family detention is a for-profit operation as well. But, child detention facilities are generally run by non-profits under state license - some of these non-profit companies are real slimy too, of course).
A few members of Congress think this is a bad idea - and have submitted legislation to ban temporary shelters that bypass state licensing requirements. Judy Chu (D-CA) and others introduced H.R. 1069, the Shut Down Child Prison Camps Act.
The text reads:
In this Act, the term "temporary emergency shelter" means an unlicensed care provider facility that provides temporary emergency shelter and services for unaccompanied alien children when licensed facilities are near or at capacity.
The Secretary of Health and Human Services shall not maintain or operate (directly or through a contract) any temporary emergency shelter, including the temporary emergency shelter previously operational in Tornillo, Texas, and the temporary emergency shelter in Homestead, Florida.
Seems reasonable....