Read more about InAlienable.
Support Quixote Center's InAlienable program!
InAlienable
Daily Dispatch
March 14, 2019
Feds Set Up Fake University to Go After Students….because….?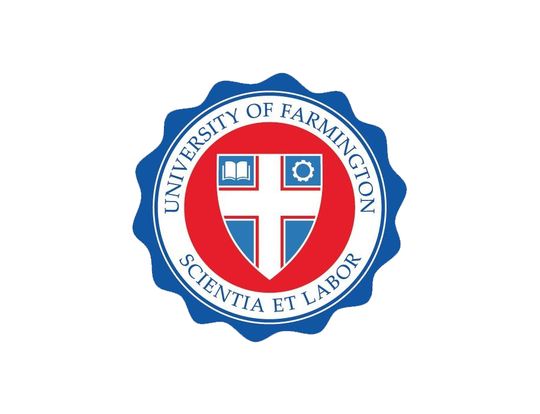 At the end of January Federal authorities announced that the Department of Homeland Investigations, part of Immigration and Customs Enforcement, had set up a fake university as part of sting operation:
"Beginning in 2015, the university was part of a federal law enforcement undercover operation designed to identify recruiters and entities engaged in immigration fraud," said a federal indictment. "The University was not staffed with instructors/educators, it had no curriculum, no actual classes."
In January, indictments were issued against 8 individuals involved in recruiting students to the university.
[The indictments] allege that from February 2017 through January 2019, the defendants "conspired with each other and others to fraudulently facilitate hundreds of foreign nationals in illegally remaining and working in the United States by actively recruiting them to enroll into a metro Detroit private university that, unbeknownst to the conspirators, was operated by HSI (Homeland Security Investigation) special agents as part of an undercover operation."
In addition to the 8 indictments issued against those who allegedly conspired to break the law, hundreds of students have been detained, and some already deported. The Detroit Free Press followed up on the story earlier this week.
[M]any of the students who enrolled at the university created by the Department of Homeland Security (DHS) are now in the process of being removed from the U.S. as Indian-American advocates grapple with what they say is an unprecedented number of arrests of Indian students.
The U.S. Immigration and Customs Enforcement (ICE) has arrested 161 foreign students from the University of Farmington on civil immigration violations, ICE spokesman Khaalid Walls said this week...
….About 600 students, mostly from India, were enrolled at the university in Farmington Hills, a majority of them in master's degree programs in engineering or computer-related fields. The students had arrived in the U.S. legally through approved student visas and didn't have criminal records, said immigration attorneys. (emphasis added)
Trump's Budget Request Dramatically Expands Immigration Enforcement
#DefundHate (a project of the Detention Watch Network, of which the Quixote Center is a member) released its assessment of Trump's budget request, and, not surprisingly, it is bad. Very bad. Remember that the context is a budget that otherwise slashes social programs. The budget still has to come before congress, where there will be a fight over all of this. But it signals that Trump's priorities still remain skewed toward deterrence as an immigration strategy. From the coalition document:
Overall 2020 funding for U.S. Customs and Border Protection (CBP) ($18.2 billion) and U.S. Immigration and Customs Enforcement (ICE) ($8.8 billion) is 19 percent higher than the FY 2019 level.
Increases in funding for CBP:
$5 billion to construct approximately 200 miles of border wall along the U.S. Southwest border (Note: $5 billion wall funding through CBP + $3.6 billion of wall construction funding through DOD/military construction = $8.6 billion total request for wall construction);
$192 million to hire 750 Border Patrol agents, 171 CBP Officers, and support staff;
$367 million for aircraft, vessels, surveillance technology, and equipment.
Increases in funding for ICE:
$314 million to hire an additional 1,000 ICE law enforcement officers, 128 immigration court prosecuting attorneys, and 538 support staff
Funding to detain 54,000 people per day (from 40K in FY19; 45K in FY20) with a stated goal of increasing to 60,000 of whom 10,000 are in family jails
Significant expansion of the number of people under electronic or other surveillance (funding requested for 120K people per day, up from 53K in FY17, 79K in FY18 and 100K in FY19)
Increases in transportation accounts (for often-retaliatory transfers between detention facilities and for deportations) but doesn't say by how much
Creation of a new slush fund:
Border Security and Immigration Enforcement Fund aims to accomplish these goals:

Expand immigration detention capacity to 60,000—including 10,000 family detention beds (which would constitute a 300% increase);
Hire 15,000 DHS law enforcement officers, 600 new ICE immigration court prosecuting attorneys, 100 new immigration judge teams and associated support, and 50 new Federal prosecutors at DOJ's Offices of the United States Attorneys--likely to ramp up immigration-related prosecutions

We are extremely worried that this will be funded by the "surcharge" on all immigration services which is anticipated to yield $466 million dollars in FY20, as well as other massive increases in fees on processes like naturalization and DAC
Increases in deployment of harmful technology:
$367 million in CBP aircraft, vessels, surveillance technology, and equipment [doesn't specify which technologies]
$7.8 billion to support the TSA employees and technology that ensure the free movement of people and commerce, including the deployment of new technologies [doesn't specify which technologies]