Read more about InAlienable.
Support Quixote Center's InAlienable program!
InAlienable
Daily Dispatch
February 25, 2019
Prince and Orquidia are free, Local Organizing Matters!!
Here is an update from Sanctuary DMV, an accompaniment program with which some Quixote Center staff have volunteered. Prince's case made national news back in April and May. QC staff have accompanied Orquidia's daughter in-law, Yeslin, on several check-ins. All around great news.  From Sanctuary DMV:
The DMV Sanctuary Congregation Network is celebrating the release of two members of our community.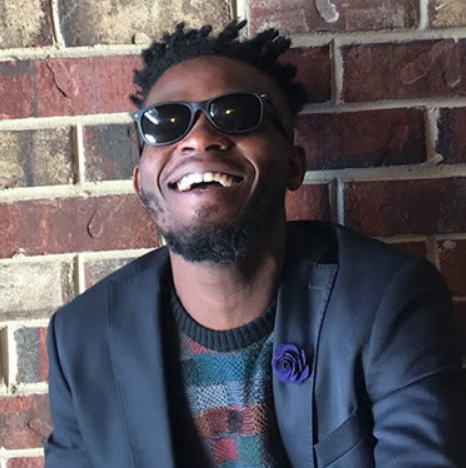 Prince Gbohoutou was released on Thursday from the Etowah County Detention Center in Alabama. He was transferred there last summer after originally being in detention in Frederick County, MD. Our Network, in partnership with Prince's spouse, Shaniece, and Sanctuary DMV, has been advocating for Prince's release since he was apprehended by ICE last April.
He and Shaniece were reunited on Thursday.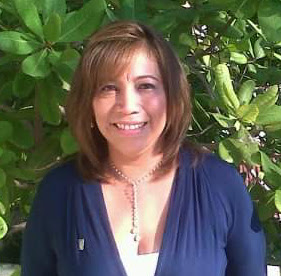 Orquidia Tamara Hernandez was released from detention in San Diego on January 29 for humanitarian reasons. She was reunited with her daughter-in-law, Yeslin Lopez, and her two young grandchildren. Yeslin is in community with and supported by our Network's DC cluster. DC congregations worked hard to secure Orquidia's release. Orquidia's son, Kenneth, husband to Yeslin, and father to their children, remains in immigration detention in Charleston, SC.
Our hearts go out to Prince, Shaniece, Orquidia, Yeslin, the children, and our entire network, who all are celebrating the reunification of these families.
Related: A sanctuary DMV organizer hosted a radio show on WPFW 89.3 FM, interviewing Nam Nguyen, a Vietnamese refugee whom Sanctuary DMV accompanied to his recent check-in. Also interviewed for this program is Quyen Dinh, the director of the Southeast Asia Resource Action Center, about the broader trend of attacks on Southeast Asian immigrants, as well as Mary Small of Detention Watch Network about Trump's fake national emergency. You can listen at the link above - and also check MasalaJustice's Soundcloud profile for more interviews - including an earlier one with Prince's wife Shaniece from last year.
Trump lies about immigration. All. Of. The. Time.
Trump tweeted last week: "We have just built this powerful Wall in New Mexico. Completed on January 30, 2019 – 47 days ahead of schedule! Many miles more now under construction! #FinishTheWall."
Where to start. Okay, first, not one foot of new fencing, wall or peaches has been built under President Trump. The project completed in New Mexico was replacement fencing. The border already has 650 miles worth of wall, built mostly under Bush and Obama, plus all kinds of monitoring technology, the natural barrier of a desert, and thousands of border patrol agents. Trump's administration has overseen the replacement of some sections of this existing wall, including $73 million of replacement fencing along 20 miles of the border in New Mexico. No new wall yet.
Trump's administration will, however, start on 14 miles of fencing in the Rio Grande Valley of Texas this month; it will be the first new barrier under his watch. Trump's mantra of "finish the wall" is therefore complete theater to make folks think he has built up a wall on the border and is almost done - even though the wall that is there has actually been in place for years and thus far he's built nothing. He is able to do that because most of the folks who believe him don't live anywhere near the border, nor do they have the slightest concept of how militarized and inhumane the border already is. Interesting fact check on this point and others from AP.
Another caravan arrives at the border...and you didn't hear about it.
Another caravan from Central America arrived at the U.S.-Mexico border earlier this month. With a new president in place in Mexico, and new policies in place to deter asylum seekers from coming into the United States - the scene in Piedras Negras this month was very different than in Tijuana this past November. This is not necessarily good news in the long run. Detailed report from the Texas Tribune here.
The arrival and subsequent disbanding of the caravan in Piedras Negras comes as the Trump administration is testing a program called the Migrant Protection Protocols — also called "Remain in Mexico" — which forces immigrants seeking asylum in the U.S. to wait in Mexico until they get a hearing before a U.S. immigration judge.
The program began at the San Ysidro, Calif. port of entry across from Tijuana last month and is set to expand to other ports of entry, including some in Texas.
Shannon O'Neil, a senior fellow for Latin America Studies at the Council on Foreign Relations, said it's another example of how the Mexican government is responding to the Trump administration's pressure.
"Mexico is tacitly cooperating with the unilateral 'Remain in Mexico,' providing visas and slowing or stopping migrants from approaching the U.S. border from the Mexican side," O'Neil said.