Share
A sampling of today's headlines on immigration, race, and related stories.
October 22, 2018
Statement from DHS Secretary Kirstjen Nielsen: "While we closely monitor the caravan crisis, we must remain mindful of the transnational criminal organizations and other criminals that prey on the vulnerabilities of those undertaking the irregular migration journey. We shall work with our partners in the region to investigate and prosecute to the fullest extent of the law all who seek to encourage and profit from irregular migration. We fully support the efforts of Guatemala, Honduras and Mexico, as they seek to address this critical situation and ensure a safer and more secure region."
Related: "DHS secretary praises Mexican police for handling caravan migrants 'in a professional and humane manner'"
Police attempt to prevent people from joining the caravan:
All eyes are on the Mexican border, but at the border between Guatemala and Honduras, police are using force to try to prevent people from leaving for the #MigrantCaravan. People make it across – or around – every day, but at great risk.

Here's my latest: https://t.co/U1Pp8qyVQl

— Sandra Cuffe (@Sandra_Cuffe) October 21, 2018
More caravan coverage from the Associated Press. And this:
We've removed an @AP tweet from Oct. 21 that said a migrant caravan in Mexico was "like a ragtag army of the poor." That wording was poorly chosen and has been removed from our coverage of the caravan.

— The Associated Press (@AP) October 22, 2018
Trump's coverage of the caravan and Quixote Center's response:
Just a reminder: Seeking asylum in the U.S. is not illegal.

— Quixote Center (@quixotecenter) October 22, 2018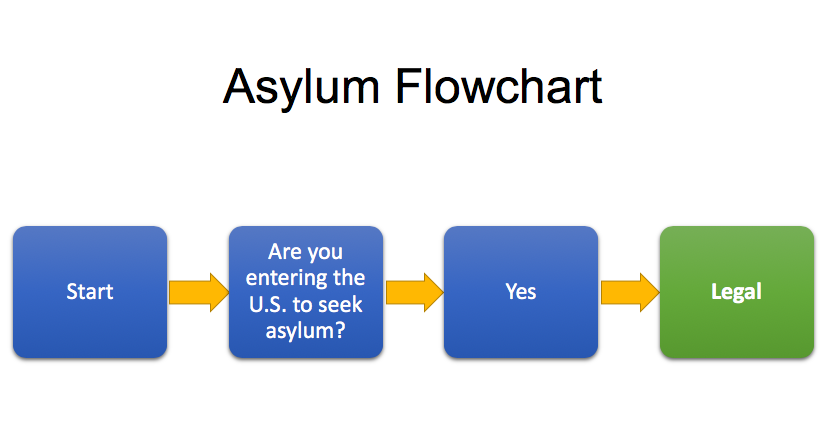 Other News:
A reminder that family separation didn't start with "zero tolerance" and remains ongoing.
Related: "The Government Has Decided It Was A Bad Idea To Ask Immigration Attorneys To Submit To A Credit Check"
From the Atlantic: "What I Learned as an EMT at the Border Wall"
From the Miami Herald: "They protested against ICE and now they are paying the price, activists say"
From NYT: "At the Border Town That the News Cycle Has Left Behind"
More background on that immigration related flare-up between John Kelly and John Bolton (from WaPo).
Farmworker justice organizations begin a National Week of Action today, seeking to "amplify the national boycott of Wendy's and expose the hamburger chain's refusal to protect farmworkers' human rights by joining the Presidential Medal-winning Fair Food Program (FFP)." Here is a map of planned actions:
__________________________________________
Read more about InAlienable.
Support the InAlienable program!
__________________________________________