Read more about InAlienable.
Support the InAlienable program!
InAlienable
Daily Dispatch
January 14, 2019
Trump is reeling from two absolute bombshells that dropped this weekend: (1) the FBI opened an investigation into whether Trump was working as an agent of Russia and (2) Trump has confiscated all notes and records from all of his meetings and calls with Putin. Moreover, until this morning, Trump failed to deny he worked for Russia and Mike Pompeo, who was CIA Director at the time of the investigation's launch, remains in non-denial denial mode – which is weird.
What does this have to do with immigration? First: "Given the investigations, Mr. Trump may prefer a battle over the wall as more favorable ground to fight even with 800,000 federal workers furloughed or forced to work without pay. Polls suggest he is not winning with the broader public but has rallied his base in the fight." (NYT)
Second: The Senate Judiciary Committee begins confirmation hearings Tuesday for Jeff Sessions' replacement, former AG Bill Barr. Expect a grilling over his anti-Mueller stance and expansive view of executive power. Last time Barr served as AG, he supported the capture of Haitian refugees at sea and their detention at Guantanamo and co-authored a report titled "The Case for More Incarceration." Fun times.
More Stories:
Here is more on the effect of the government shutdown on already back-logged immigration courts (judges are booked 3 years out).
The NBPC, the union representing CBP agents, just deleted its FAQ page, which had included a section on the border wall, stating: "The NBPC disagrees with wasting taxpayer money on building fences and walls along the border as a means of curtailing illegal entries into the United States."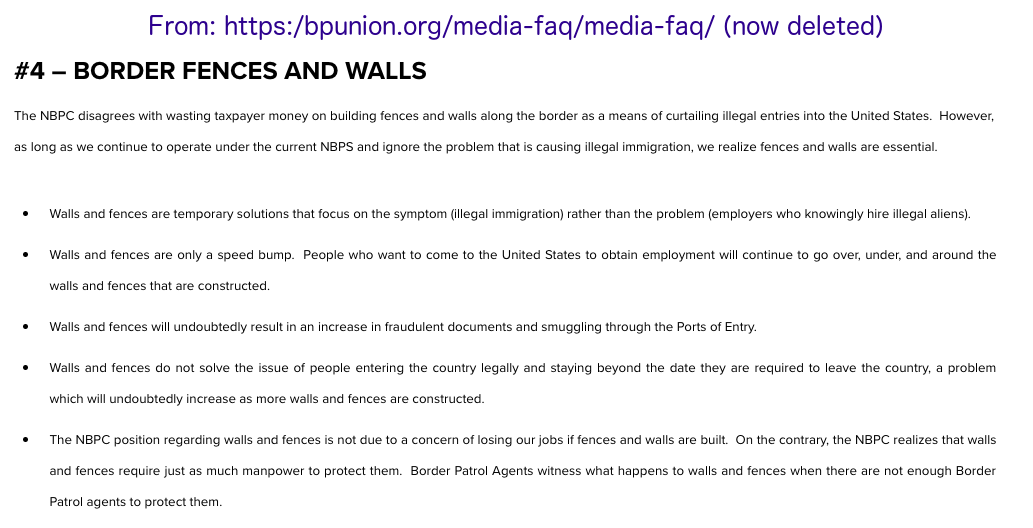 Meanwhile, the new Democratic House is turning its attention to the question of border security at the northern border, where there are 200 CBP vacancies left unfilled.
Ooooooo, Canada: Speaking of…, Canada continues to be utterly Canadian, seeking to add another 1 million immigrants to its population, which is currently 20% foreign born. Ahmed Hussen, minister of immigration and himself a Somali immigrant, wrote in his report to Parliament: "Canada is a world leader in managed migration with an immigration program based on non-discriminatory principles, where foreign nationals are assessed without regard to race, nationality, ethnic origin, colour, religion or gender." Thus an excuse to include a photo of their PM and the guy who makes us want to breach that northern border: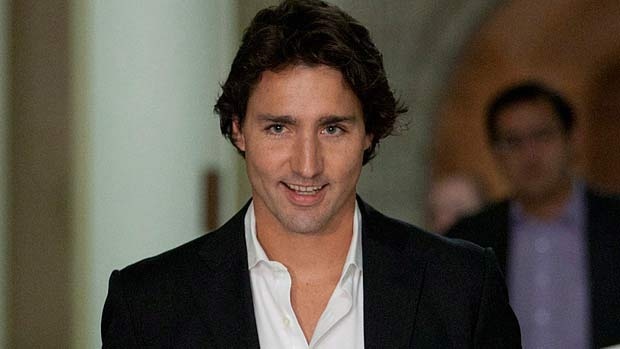 Listen: "Texas Chapel In Path of Trump's Proposed Border Wall" from NPR.

A lengthy piece from Bloomberg Businessweek: "Two Towns Formed an Unlikely Bond. Now, ICE Is Severing the Connection: For years, rural Guatemalans traveled thousands of miles for jobs in Mount Pleasant, Iowa. A series of immigration raids is creating havoc in a town desperate for workers."
Another caravan is forming in Honduras, with an ETD of 5am tomorrow (1/15).
From NYT: "Explaining Trump's Tweet on Crimes by Immigrants"