By Kim Lamberty 
Quixote Center recently partnered with DCCH* in Haiti's South, to do a baseline assessment in one small community. The idea is to understand the socio-economic situation, and to also understand the community's sense of what they need to move out of a situation of extreme poverty and into one where they can support themselves. The full results of the study are for another blog. The most interesting part of the result was how survey participants answered the question of priorities.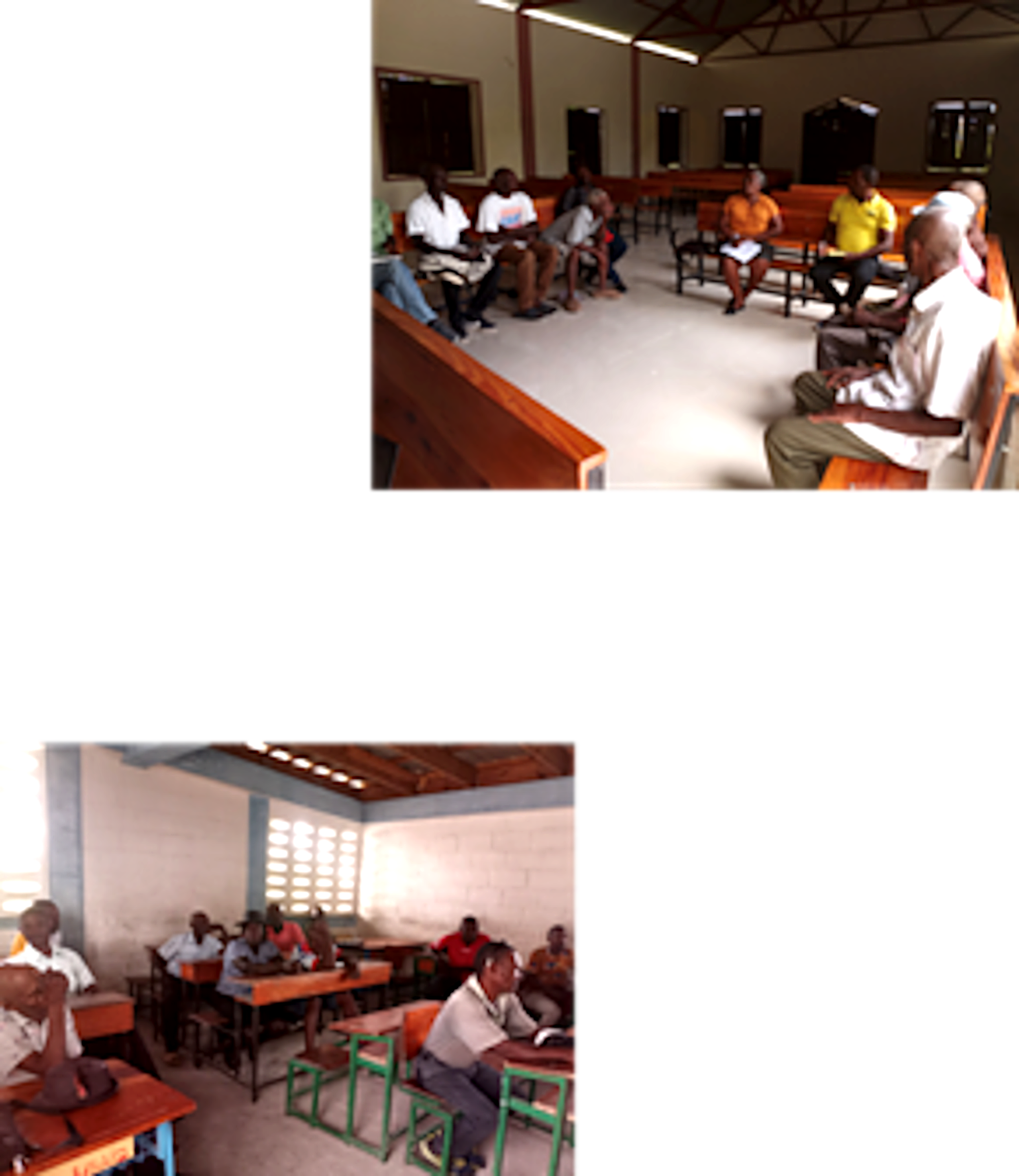 Prolonged drought as well as inflation have destroyed what livelihood this small community enjoyed. Their top priority is to generate livelihoods that are sustainable and will support their families. They did not ask us to provide services for them. They asked for jobs.  
Haiti is home to thousands of foreign NGOs, big and small, from across the globe. Haitians frequently refer to themselves as the "Republic of NGOs." Distribution of foreign aid is a major employer within Haiti, and is a global industry in wealthier countries. Unfortunately, foreign aid does not translate into much job creation, at least not in Haiti.  
We tell ourselves that there is nothing wrong with supporting schools, health centers, water systems, and nutrition programs, and it's true. On the other hand, I want to live in a world where Haitians are providing those crucial systems for themselves. This requires a long view and long-term investment. Most NGOs work on short funding cycles and measure success based on how many people they serve, or how many structures they build, rather than on how many people emerge from poverty and can support themselves. That's why we did the study; we want to be able to measure success by whether or not families and communities are better able to sustain themselves, and not just by services provided. 
This system serves NGOs well. NGO salaries can be high for international staff. A system that keeps poor people poor maintains these great-paying jobs for folks in wealthier countries. In addition, there is an entire industry built up around stuff poor families need to get by.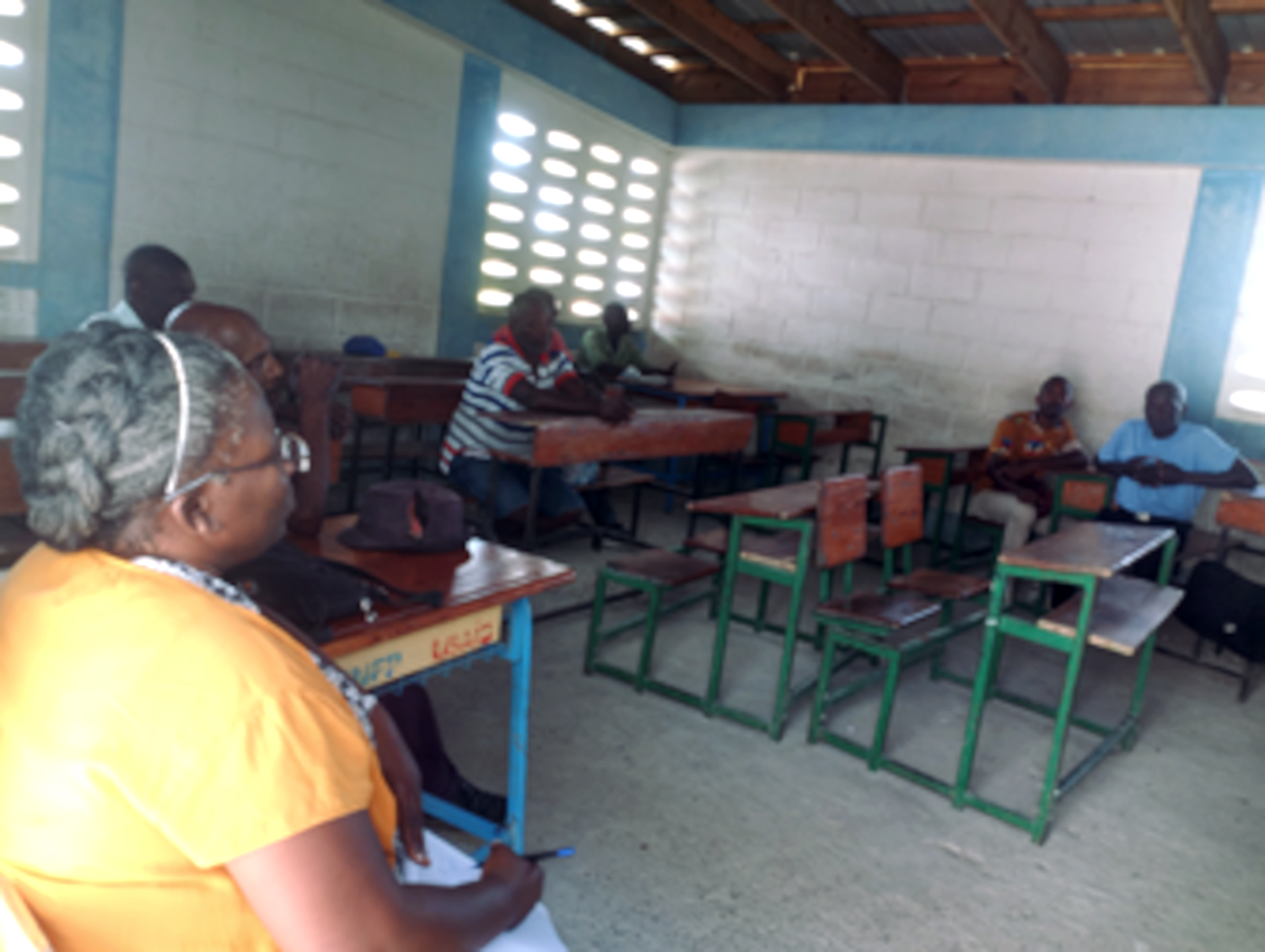 My favorite example is household-based water filtration systems. Companies have sprung up that manufacture the parts and final products outside of Haiti. NGOs pay for the filter systems as well as the shipping, providing income to the manufacturers, who are literally profiting off of poverty, despite the best of intentions. In recent years we are starting to see some of these systems manufactured in Haiti, but household-based systems are still not a long-term solution to poor water quality. Community-based systems, developed and managed by Haitians for Haitians, are the solution, but we will never have this until Haitians are able to earn enough money to pay for it.  
Another example is the used clothing industry. NGOs collect the mountains of clothing that we in wealthier countries discard every year. I get a tax deduction for the clothing I donate to my local homeless services provider. What cannot be redistributed in the US they send overseas in bundles for sale on the streets. The shipping cost is high, paid for by our charitable donations in the US, but it provides cheap clothing in Haiti and elsewhere. Unfortunately, this industry has made it difficult for a local garment industry to thrive, and a local industry could provide decent jobs. Selling cheap clothing on the street is not a sustainable livelihood. 
We also monetize food aid. According to US law, a certain portion of international food aid has to come in the form of surplus US agricultural products. NGOs accept the aid and sell it on local markets to cover the costs of their own anti-poverty programming, and in the process they undermine local producers attempting to earn a living from their small farms. Giant shipping companies also benefit from this system, making money off of poverty. 
There is talk under the current US administration about addressing "root causes" of the global migration crisis. It is a big step forward that they are talking about job creation, but usually that translates into bringing in large companies to outsource their production in a place where they can pay pitiful wages and get away with it. They, too, are profiting off of poverty, with management and stockholders reaping the bulk of the benefit. This will not address root causes.   
Quixote Center's long history of working in partnership with struggling communities in Haiti and Nicaragua has taken us to where we are now: adding our voice to the chorus demanding a humane and dignified treatment for the thousands of migrants traveling north to the US each day, seeking a better life for themselves and their children. We know why they are migrating. They are migrating because they cannot support themselves and see no hope of doing so in the future. Lack of opportunity also leads to the gang violence and lawlessness that forces many others to leave. No one puts themselves and their family through that harrowing journey unless they see no better option.  
There are all kinds of bandaid-type solutions out there, addressing the end result of global poverty, and you see some of those in Quixote Center's advocacy alerts. These are necessary and important, but not enough. Fundamentally I think the solution lies in a cultural shift. People and countries make decisions based on their perceived self-interest, and that includes protecting our own income streams and standard of living. It includes keeping prices for consumables low and corporate profits high, which means that workers and producers at the bottom will not do well. This will change when the self-interest of one becomes the self-interest of all. All boats rise at high tide. 
This cultural shift is really a spirituality. I confess I am a true believer in the Pope Francis Franciscan spirituality that preaches "everything is connected." I believe that we are One, that we belong together, and that, as Dorothy Day put it, the only solution is love. 
If only we could all agree about what love in action looks like. To my mind it looks like doing the long and often arduous work of lifting up the voices of the marginalized and vulnerable, hearing their solutions, and investing in those solutions. Quixote Center is part of the system, but we work hard to implement our dream of a world where Haitians and other impoverished communities are providing for themselves, no longer forced to migrate or join armed groups. We share program reports regularly in our blogs and weekly emails. I hope you will find love in action reflected in what we do every day.  
Click here to donate to our work. 
*DCCH stands for Christian Community Development in Haiti, and is a part of Caritas Haiti. 
Further Reading 
How Haiti Became the Republic of NGOs | Impunity Observer 
Are NGOs in Haiti Doing More Harm Than Good? | America Magazine 
Are Foreign NGOs Rebuilding Haiti or Cashing In? | Yale Global Online 
Preferential Option for the Poor Reconsidered | Praxis: An Interdisciplinary Journey of Faith and Justice