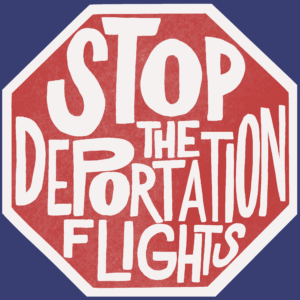 The Biden administration extended Title 42 again this week. This ensures that for the next 60 days at least, migrants encountered at the border will continue to largely be denied any kind of due process, most of them facing immediate expulsion. Since Title 42 was implemented in March of 2020 over 1.5 million expulsions have occurred under Title 42 authority, 1 million of those have been under the Biden administration.
Title 42 was initially implemented over the objections of the Centers for Disease Control and Prevention. Public health officials in the CDC pushed back against pressure from the Trump administration, especially Trump advisor Steven Miller. The White House ultimately prevailed in getting the CDC to issue an order granting the administration authority to immediately expel anyone encountered at the border as a preventative measure against COVID-19. This effectively closed off asylum processing for the vast majority of refugees arriving at the border.
Public health experts condemned the policy at the time, and have continued to rail against it, As Dr. Anthony So, an international public health expert at Johns Hopkins Bloomberg School of Public Health, wrote in a letter to CDC chief Dr. Redfield in April 2020, "The decision to halt asylum processes 'to protect the public health' is not based on evidence or science...This order directly endangers tens of thousands of lives and threatens to amplify dangerous anti-immigrant sentiment and xenophobia." 
Biden promised a review of the policy upon taking office last January. This summer, the administration made the decision to extend Title 42 authority, with a mandatory review every 60 days. The decision on Wednesday was the latest extension.
The mechanics of Title 42 create specific issues for people from Haiti, as Mexico "has formally only agreed to accept its own citizens and migrants from Guatemala, Honduras and El Salvador under Title 42." Though Haitians have been expelled back into Mexico, most end up detained in the United States for some amount of time. 
As we reported last week, 86.7% of the 14,000+ Haitians flown out of the United States during 2021 were expelled under Title 42. Their detention and method of removal violates the shaky public grounds that Title 42 rests on. Indeed, reports from people receiving Haitian migrants who have been expelled indicate that many are landing with COVID. Some have clearly gotten this in detention facilities in the United States, which are experiencing a dramatic increase in cases in recent months. Certainly now, with vaccines and testing readily available there seems little reason to continue the expulsion policy on public health grounds.
Indeed, far from protecting the US public against COVID, the way Title 42 is being implemented is actually contributing to its spread around the globe.
We continue to ask people to speak out to end expulsions of Haitians, and the end Title 42 enforcement for everybody!! Contact your members of Congress and push them to speak out against this policy. We have prepared a message you can send here. Time permitting, take the extra step of calling your members of Congress, House and Senate, and ask them to publicly oppose these removals and Title 42.