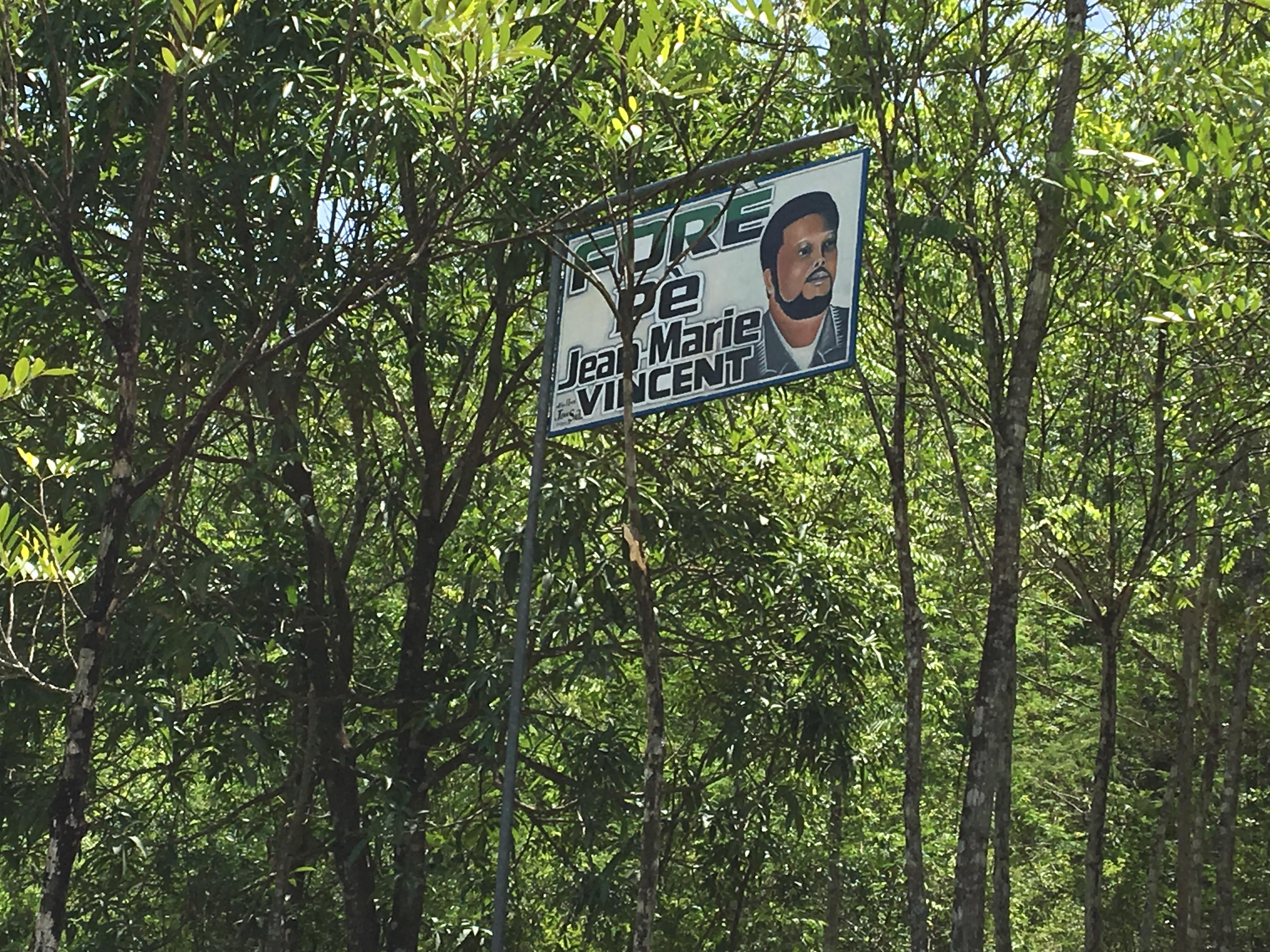 Wednesday, August 28, 2019 marked the 20 year anniversary of the Jean Marie Vincent Forest on Tet Mon. The forest was the first major initiative of the reforestation program that is now housed at the Jean Marie Vincent Formation Center in Grepen, Haiti. A barren hillside 20 years ago, Tet Mon is now home to over 200,000 trees. From the beginning the vision for Tet Mon was that it be a model project to demonstrate the impact of reforestation. Father Ronel Charelus (Father ChaCha) recalls:
It was a pilot project for the whole country. We had a conviction that if we were able to make this tree planting in Gros Morne successful, there would come to be many other places in the country that would be interested in this project. 
Father ChaCha also explains the connection to Jean Marie Vincent,
We chose to give the project the name of Jean Marie Vincent, a Montfortain priest who was assassinated on 28 August 1994. Why did we choose Jean Marie? We chose him because he had a dream for Haiti. His dream was for all peasants to have life, to live like people. This dream is for the country of Haiti to be covered with trees one day. It was an audacious project. But he had conviction in God and he also believed in people. For Jean Marie, the hope of the country lay in planting trees. He put this awareness in the lives of all of the school children. Jean Marie died, but his dreams are not dead. We can say that he is still here with us. Grepen will always remain a reference for all of the Montfortain priests who want to continue the work that Jean Marie was doing in the country of Haiti.
As with everything that is done at the Grepen Center, the celebration was itself part of an educational event - the Third Annual Agricultural Conference at Grepen.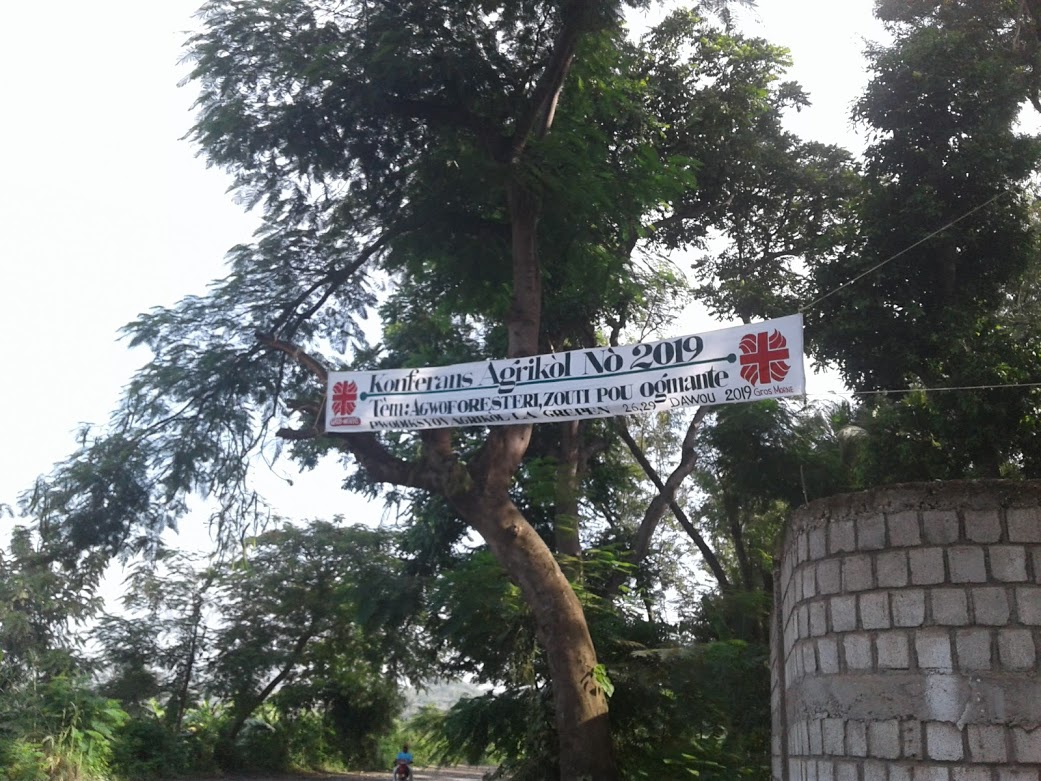 The celebration of the forest began with a blessing at the tree nursery at the Grepen Center.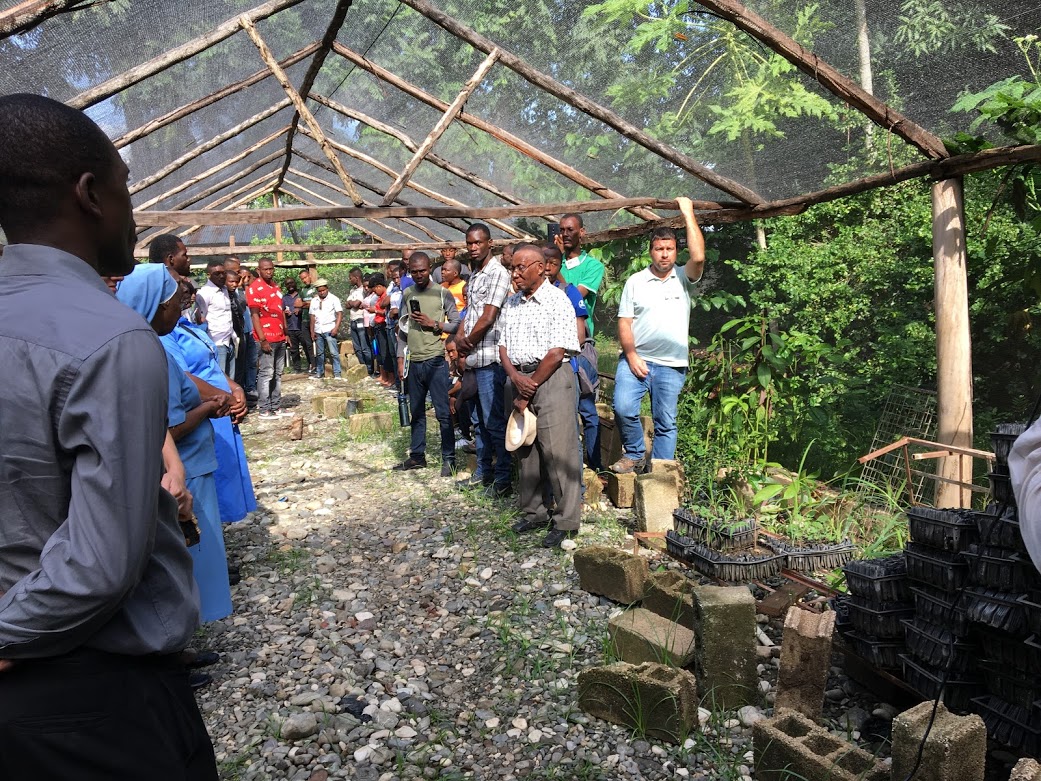 People then hiked up to the top of Tet Mon for a ceremony at the Gazebo that sits at the peak.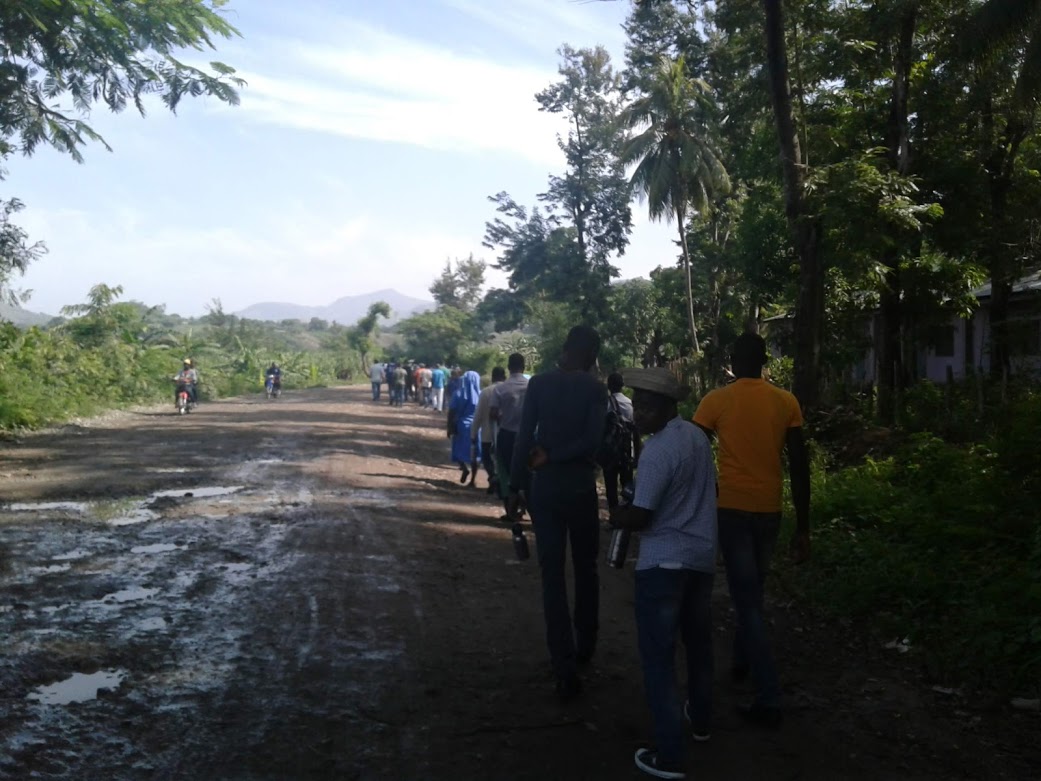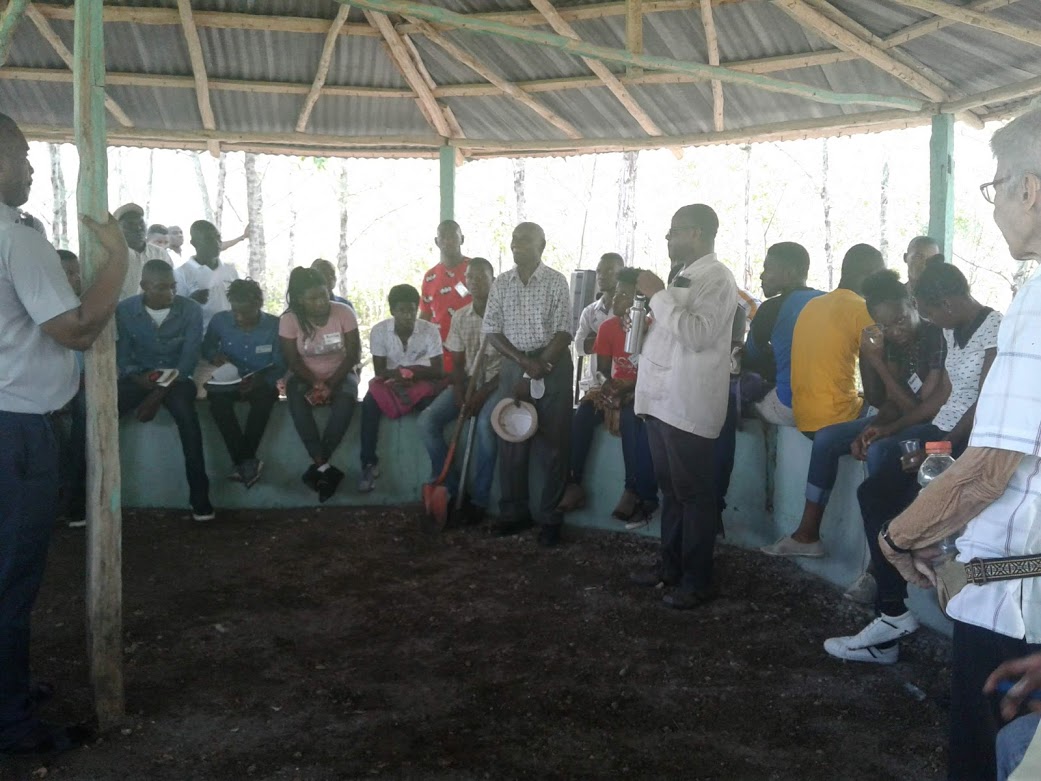 And, of course, what better way to celebrate the forest than to plant a new tree.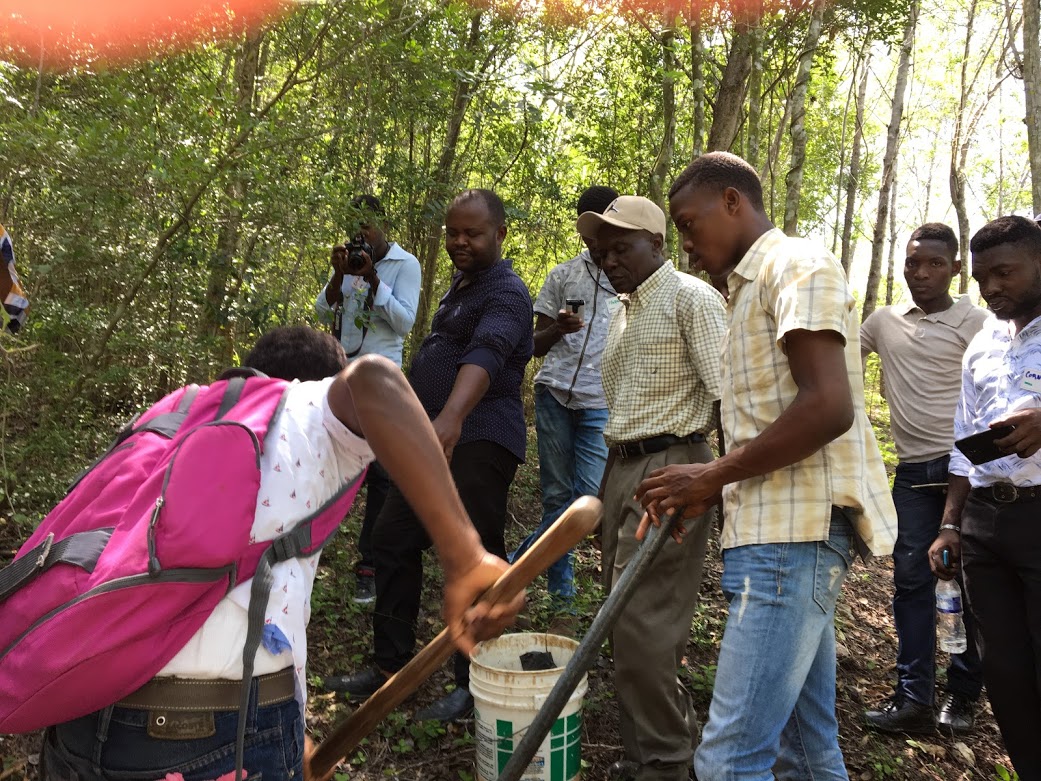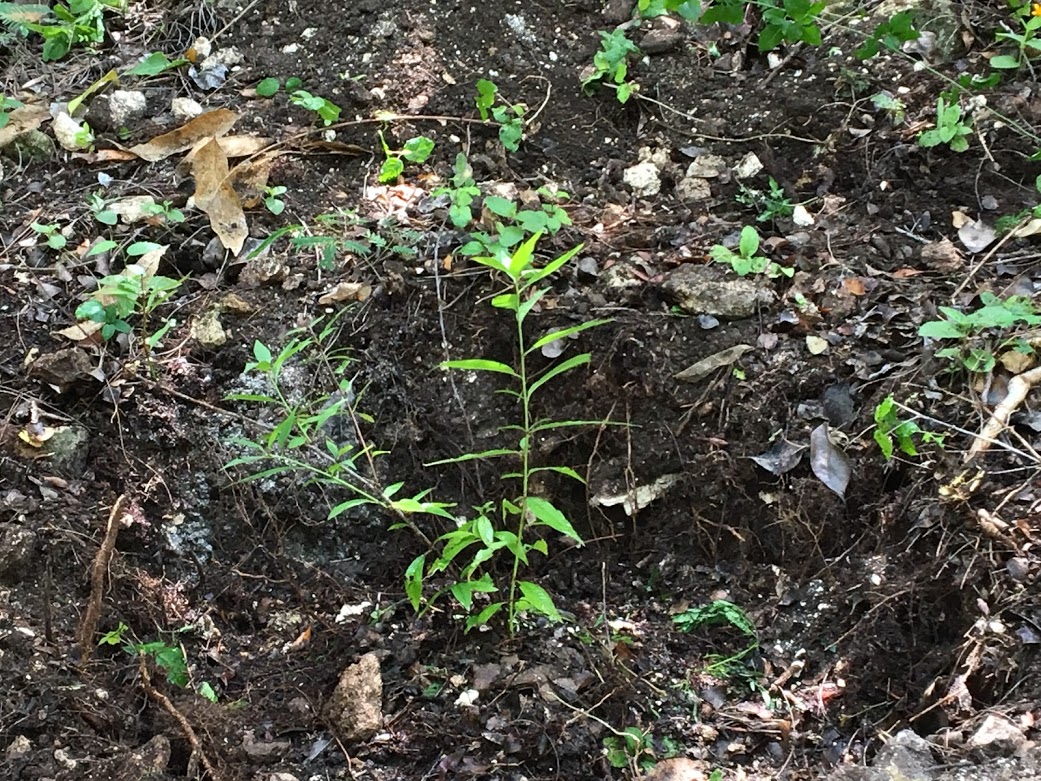 We like to think that the celebration of the forest marks the beginning of the next 20 years of work together with our partners in Gros Morne. Over the previous 20 years the program has grown from this one effort on Tet Mon, to a multifaceted initiative that engages grassroots activists in educational programs throughout the region of Gros Morne. We have been truly blessed to walk with our friends in Gros Morne and with those of you who have joined in support of their dream of a green Haiti. 
We hope you will join with us in celebrating this achievement.