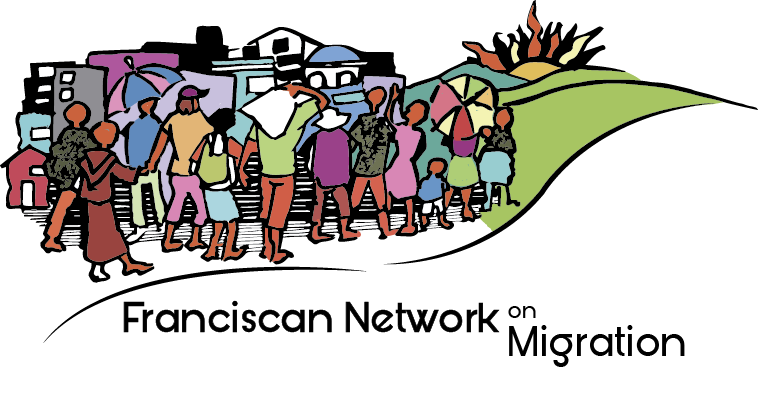 The Franciscan Network for Migrants (RFM) emerged in April 2018 during the annual Justice, Peace, and the Integrity of Creation Course, held in Guadalajara, Mexico. During 2019, the Network took form, organized with four original houses for migrants belonging to the Order: La 72 (Mexico), The Migrant Center of New York (USA), Comedor para Migrantes San Francisco (Mexico) and Pilgrims' house of the Migrant "Santo Hermano Pedro" (Guatemala). 
The Quixote Center is a partner of the Network and currently operates as its fiscal sponsor in the United States. We work to amplify the voices of the people who staff shelters as well as the voices of the people they serve. 
The update below is from interviews with staff at shelters in Mexico and one in Guatemala, which form the core of the network. Each section below provides a brief status update and a description of current needs. If you would like to support the Network you can make a donation here.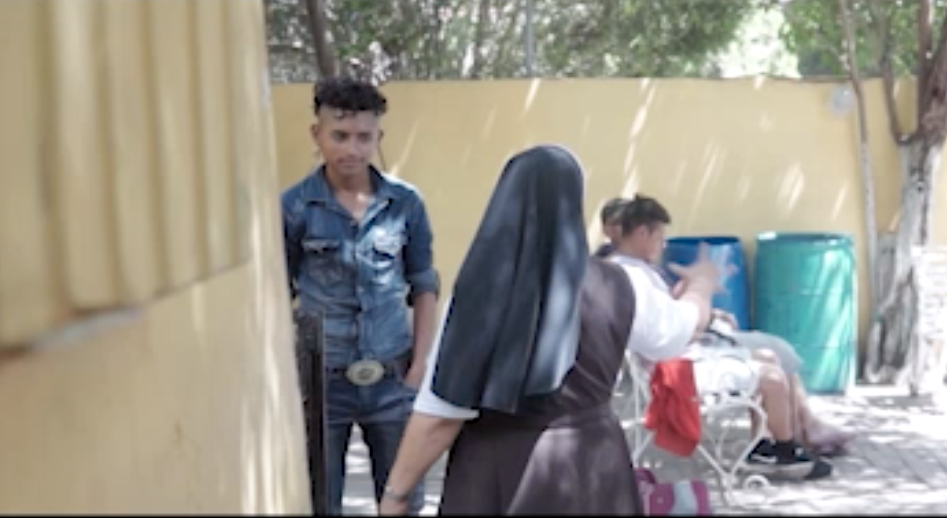 Frontera Digna, Piedras Negras, Mexico
The Frontera Digna shelter is current hosting 34 adults and 14 children. The shelter is providing 3 meals a day and will let these people stay as long as they need. However, the shelter is not able to accept new people. In recent days there have not been many people arriving from the south. Shelter staff think that the immigration agents are waiting for people near the train so they can be detained and repatriated. [Note: We reported earlier this week about a fire breaking out in a site operated by the same Franciscan sisters as a shelter, which immigration officials had essentially commandeered to hold people recently deported from the United States]. A few people do arrive seeking food, but are generally not allowed to approach the house. When possible, staff distribute food to those who need it.
The mayor has said there will be a curfew if people ignore orders to stay at home. As of April 7, there are 7 confirmed cases of COVID-19 in the city of Piedras Negras.
The shelter's main need at the moment is support to continue feeding the people who are staying at the shelter and cannot leave.
Mezquital, Guatemala City
Given restrictions put in place by the Guatemalan government, there are currently no people staying at the Mezquital shelter. The last people who stayed included a family from Honduras and 3 men from San Pedro Sula and Olancho, also in Honduras. This was on March 14. The restrictions are for the protection of the staff and volunteers. They will evaluate these rules once the restrictions are lifted.
On Monday, April 6, shelter staff were informed that there was a family from Brazil that needed accommodation immediately because they were scheduled to be deported to Brazil on Thursday, April 9. The shelter paid for them to stay at a hotel in the city. Shelter staff think they will continue to do this with others who need a place to stay.
The shelter's current need is help in building a fund to support people with hotel accommodations as needed.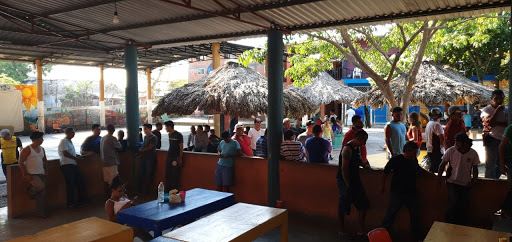 La 72, Tenosique, Tabasco, Mexico
La 72 Migrant and Refugee Shelter is under self-quarantine. There are some people who have entered after the quarantine began, but staff are requiring them to stay in isolation for 14 days, in the area that has typically housed unaccompanied minors. These adolescents are now being accommodated in the Ayotzinapa Room (meeting room). Only 6 people and 2 volunteers have arrived during the quarantine, and all are in isolation at the moment.
Before closing the doors, shelter staff alerted people to the new protocols. Many decided to leave and look for housing in town. Approximately 130-140 remained inside. Those who stayed only go out for their asylum appointments at COMAR. Shelter staff drive them to the appointments in groups, using the shelter's pick-up truck.
Given travel restrictions, volunteers are in short supply. Staff are staying at the shelter in 24-hour shifts.
Shelter staff are requesting donations to cover emergency support for food and other humanitarian aid.
Comedor San Francisco, Mazatlán, Mexico
The soup kitchen at the San Francisco shelter continues to provide food to people. However, as they cannot have them gather in the dining rooms, they are distributing bags with basic food items: cakes, sandwiches, tuna or sardines, canned goods, cookies, bottled water, cooked eggs, etc. People are not allowed to stay on site.
Only in very special cases (families) are people allowed to enter the parish grounds with due precautions. Most migrants are trying to shelter in place, but in locations scattered throughout the neighborhood. There are volunteers who, when they see them near their homes, give them hot food. Many of the migrants know the territory very well and are able to locate volunteers who can help with food.
Right now there are no volunteers on site, only the friars. Many of the volunteers who regularly help are older people and therefore they are no longer allowed to come to the dining room given the risks of contracting COVID-19. There are benefactors who continue to support from their homes organizing food collections for migrants, some of which they bring to the shelter to distribute.
The shelter needs to purchase more food because the end to the situation is not in sight. They also need funds to buy underwear and other clothing (shorts, socks, T-shirts, etc.).
If you would like to support the Franciscan Network on Migration, please click here to find a donation page.