T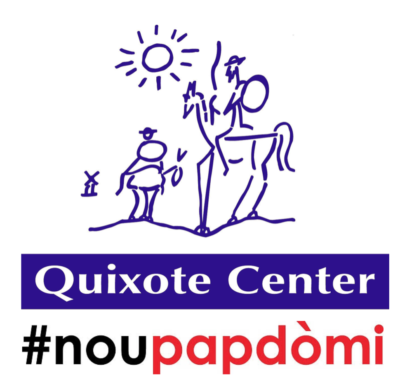 housands of people have been displaced from the communities of Martissant, Fontamara, and Grand Ravine due to conflicts between rival gangs in those areas. A gymnasium in Carrefour has been turned into a shelter, and many more are simply living in Fontamara square or alongside roadways. As reported in Al Jazeera, 
On Monday, UNOCHA said gang violence had displaced about 10,000 civilians in Port-au-Prince between June 1 and 14, while the total number of internally displaced people (IDP) so far this year sits at 13,900.
The agency said less than a third of all IDPs are currently receiving assistance, due to limited resources and access, while "frequent shootings and regular roadblocks are limiting access to entire neighbourhoods and spreading fear among the population".
Quixote Center and Nou Pap Dòmi are working with families to distribute needed emergency supplies in Martissant. You can contribute here.
UNICEF, which has a presence in Carrefour, has assembled powerful testimonies of some of the people displaced here. 
Gang warfare is hard to disaggregate from the political situation, and is a prime example of why so many are arguing that elections can not happen in this environment. From the St. Kitts Observer:
Pierre Espérance, executive director of the Haitian National Human Rights Defense Network, said gangs control about 60% of the country´s territory and that 12 massacres have been reported since 2018 in disadvantaged communities. However, he said he is especially worried about the most recent upswing in violence.
In this handout released Tuesday, June 15, 2021 by UNHaiti, internally displaced people sit inside a shelter at the Center Sportif of Carrefour in Port-au-Prince, Haiti, Tuesday, June 8, 2021. A UNICEF report says that escalating gang violence has displaced thousands of women and children in the capital in the first two weeks of June. (Boulet-Groulx/UNHaiti via AP)
"It's the worst we´ve seen," he said. "Gangs have so much power, and they are tolerated. … Each day that passes with Jovenel in power, the situation is going to deteriorate."
If you want to support humanitarian aid efforts for internally displaced Haitians, please make a financial contribution here.