The following is a statement released by the Colectivo de Observación y Monitoreo de Derechos Humanos en el Sureste Méxicano, of which our partners at La 72 are a part. We have translated the statement from Spanish to English. To read the original statement, click HERE.  
See the end of the statement for a full list of acronyms.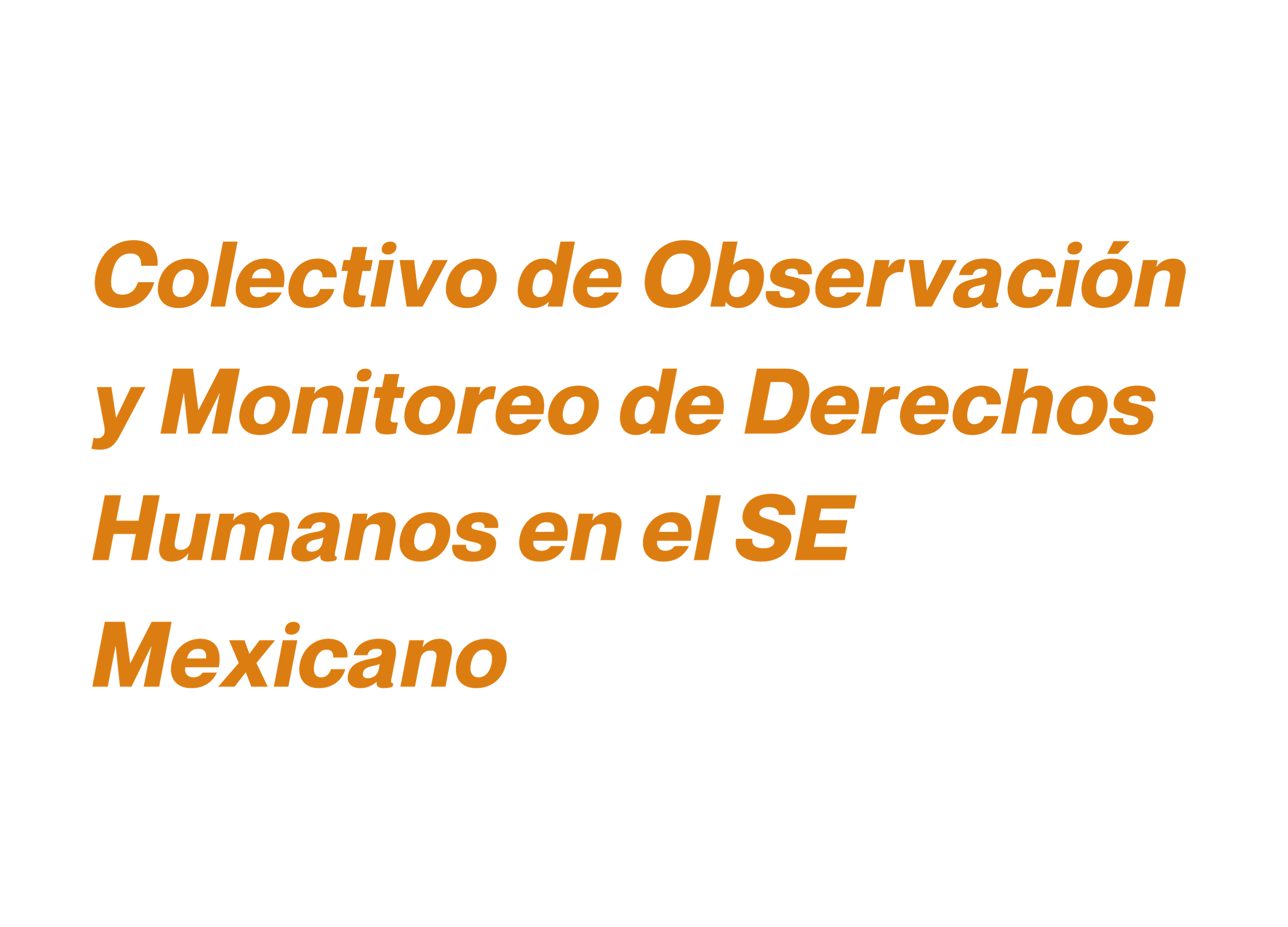 UPDATE 
 Situation of migrants and people in need of international protection awaiting asylum applications and migratory regularization in Tapachula 
We reaffirm our denouncement of the misinformation on asylum and immigration regularization procedures generated by the authorities of INM, COMAR, SEGOB, and SRE.  

The handing over of documents in a discriminatory way and through corrupt processes persists.  

The migratory authorities continue to improvise measures that put people's physical and mental health at risk.  
COMAR is setting appointments to begin the refugee status recognition process until September 2023.  
January 10, 2023 
Tapachula, Chiapas, Mexico 
Since the beginning of this year, groups of migrants and people in need of international protection have been waiting for information on asylum and immigration regularization proceedings in Tapachula.  
Based on monitoring and documentation of human rights violations carried out by organizations of the Collective for Observation and Monitoring of Human Rights in Southeast Mexico (COMDHSEM), we have identified the presence of hundreds of people in the vicinity of the offices of the Mexican Commission for Refugee Assistance (COMAR) and the Siglo XXI Detention Center (EMSXXI), waiting for information and attention from the authorities.  
Some people have waited more than five days for the authorities' response in extreme weather conditions and without food security,  access to drinking water, bathrooms, or sanitary supplies. We also identified the presence of individuals from the National Guard (GN) outside the COMAR and EMSXXI offices. The latent threat of the use of force against migrants and those in need of international protection is worrying.  
The groups of people primarily come from Haiti and African countries; however, we continue to observe Honduran, Nicaraguan, Cuban, Ecuadorian, Venezuelan, Colombian, and Dominican nationals, composed mainly of families with a significant percentage of children, most of whom have health problems due to the conditions in which they find themselves.  
The corresponding authorities are not providing clear and truthful information and the processes that people will undergo, and are handing out documents in a discriminatory way, in many cases under corrupt processes. The people indicate that only after passing through immigration detention and the collection of biometric data are they given an exit service to process the Multiple Migratory Form (MMF) in the Los Cerritos Ecological Park, located in the city of Tapachula.  
It is worth noting that MMFs are being delivered in this context as a temporary permit valid only in the state of Chiapas, making it difficult for them to travel safely through other states within the republic and putting them at risk of being detained by different entities of the national territory even while carrying the FMM, before eating returning them to cities in the south of the country.  
On the other hand, appointments to access the procedure for the recognition of refugee status are being set as late as September 2023, creating a considerable period of time in which people do not have full access to their rights, putting their well-being and safety at risk. The Mexican government must guarantee access to asylum applications for people in need of international protection, as well as the right to not be returned to their country or any other country where their life, liberty, or security are in danger, the right to non-discrimination, to interpretation, and to know the asylum procedure. Discriminatory, improvised measures and misinformation violate the rights of all people.  
COMDHSEM will continue to monitor and document human rights violations.  
We demand 
To the SEGOB, the INM, and the GN to respect the physical and emotional integrity of all migrants and people in need of international protection.  

To SEGOB, INM, and COMAR to create ways to access the asylum process and migratory regularization that do not increase the risk for migrants and those in need of international protection and eliminate corrupt elements.  

Access to clear and accurate information on the immigration regularization procedures offered to individuals.  

To the CNDH, to go to the site and initiate the complaint and corresponding measures for the immediate reparation of the damage, which guarantees the human rights of migrants.  
To the National Institute of Transparency, Access to Information and Protection of Personal Data, to initiate the corresponding procedure to guarantee access to information to migrants in need of international protection and migratory regulation in Mexico.  

End discriminatory measures, improvised mechanisms, and differential treatment of individuals.  

To municipal, state, and federal authorities, to guarantee the minimum welfare for people, such as humanitarian assistance and medical care, particularly for children.  

Respect for the legality of immigration permit documents within Mexico and the rights that such documents guarantee, in particular, freedom from detention.  
Signed: 
Colectivo de Observación y Monitoreo de Derechos Humanos en el Sureste Méxicano  
American Friends Service Committee (AFSC) - Oficina para América Latina y el Caribe, Apostólicas del Corazón de Jesús, Centro Derechos Humanos Digna Ochoa, Centro de Derechos Humanos Fray Matías de Córdova AC., Centro de Derechos las Víctimas la Violencia Minerva Bello, Coalition for Humane Immigrant Rights (CHIRLA), Formación y Capacitación (FOCA), Iniciativas para Desarrollo Humano A.C. (IDEHU), Kaltsilaltik, La 72 Hogar Refugio para Personas Migrantes, Médicos del Mundo – Francia (MdM), Programa Asuntos Migratorios - UIA, Red Jesuita con Migrantes – Centroamérica y Norteamérica, Servicio Jesuita Refugiados - México (JRS), Tzome Ixuk, Mujeres Organizadas, Una Mano Amiga en la Lucha contra el SIDA, Voces Mesoamericanas Acción con Pueblos Migrantes 
Acronyms:
INM is the National Immigration Institute, or Mexico's immigration enforcement.  
COMAR is Mexican Commission for Refugee Assistance.  
SEGOB the Mexican Secretariat for Home Affairs.  
SRE is the Mexican Secretariat for External Affairs.  
GN is the Mexican National Guard. 
EMSXXI is the Siglo XXI Detention Center, located in Tapachula.  
MMF is the Multiple Migration Form that foreigners complete when entering by land.  
COMDHSEM is the Colectivo de Observación y Monitoreo de Derechos Humanos en el Sureste Méxicano.