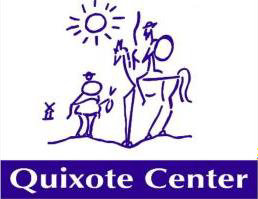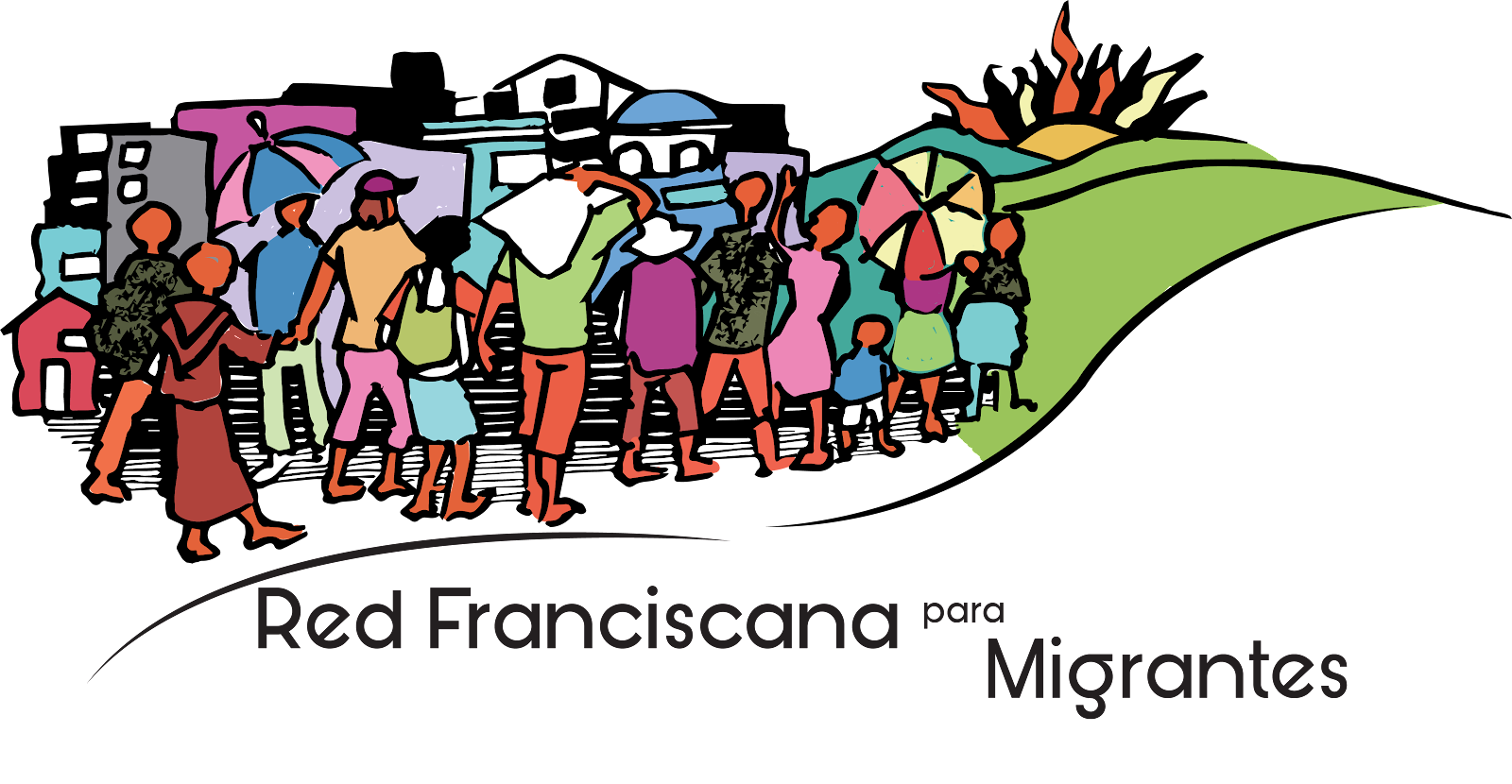 Faith-Based Advocates Across the Americas Denounce the Asylum Ban 
(see release in Spanish below)
FOR IMMEDIATE RELEASE: May 11, 2023 
CONTACT: alexandra@quixote.org 
Today finally marks the end of the Title 42 order, but we lament that this will not bring the relief that migrants have desperately awaited for three years. Together, the Franciscan Network for Migrants and the Quixote Center condemn the Biden administration's proposed rule to bar asylum, as well as regional efforts to limit the human right to free and safe movement.  
The new rule will bar migrants from being able to seek asylum unless they meet one of several extremely narrow criteria, such as having applied for asylum in a third country and been denied, or having successfully secured one of very limited asylum appointment slots through the convoluted CBP one smartphone app. As human rights defenders, this rule is confusing and difficult to navigate; for migrants, we fear it will make accessing asylum near-impossible.  
This asylum ban violates legislation enacted by the U.S. Congress as well as numerous international treaties. While we welcome new legal pathways, these will never replace the legal obligation to provide safe and dignified asylum, which is the only option that many vulnerable people have to seek safety. The U.S. is not above international law, and this sets a dangerous precedent for human rights across the region.  
Members of the Franciscan Network for Migrants accompany migrants throughout Latin America, providing shelter and humanitarian aid. We have witnessed firsthand the dangers that migrants face when their access to asylum is blocked. Panama, Honduras, and other countries along the migratory route do not have a functioning process to apply for asylum. Nor are other countries in the region such as Mexico safe destinations for migrants to seek refugee due to the dangers that they encounter, which include murder, sexual assault, kidnapping, and torture.  
Our governments continue to enact xenophobic and inhumane measures; however, we reaffirm our commitment to continue welcoming and accompanying migrants on their journey to safety. We denounce interregional initiatives that aim to deter people from being able to seek asylum on their journey throughout Latin America, especially as in Panama and Colombia. Additionally, Mexico's borders are increasingly militarized, which has led to an increase in arrests, deportations, human rights violations and created new obstacles to free and safe transit.  
In order to ensure safe and orderly asylum, we recommend that the Biden administration: 
End the offshoring and externalization of asylum and enforcement to other countries, such as Mexico's commitment to receive removals of non-Mexican asylum seekers, or efforts to block migration across the Darién Gap. These regional plans only place migrants in danger and force them onto more dangerous routes.  
Stop funneling billions of dollars into deportation flights, immigration detention, and increasingly militarized borders across the region, and instead invest in community-based solutions to safely resettle migrants and strengthen our economies.  

Provide an alternate method to the CBP One app for migrants to seek asylum at ports of entry, and not only in just a few extreme exceptions.  

Look beyond Northern Triangle Countries and economic strategies to address the current roots of migration, which include climate change, gender violence, indigenous displacement, and democratic backsliding.  

Coordinate with immigration nonprofits and advocates throughout Latin America who already serve migrants daily to increase the admission of refugees from the region. 
###
The Quixote Center empowers vulnerable families and communities to become the artisans of their own destiny through transforming oppressive systems and structures.  Inspired by liberation theology and Catholic Social Teaching, we do this through sustainable development, advocacy, economic justice, environmental, and educational initiatives.  Our current focus is on Nicaragua and Haiti, where we support programs to empower impoverished families and communities, and support for migrants in Mexico and Central America, where we work to mitigate the damage of US immigration policies. Together with our partners, we dream of a world more justly loving. 
The Franciscan Network for Migrants is a network of Franciscan-hearted people, lay and religious, who offer support, humanitarian assistance and welcome to people displaced from their countries of origin. The mission of the Network is to promote and defend the dignity of each person in order to ensure best practices of integration of and encounter with people in a state of migration.  
Defensores de los DD.HH. Denuncian la Prohibición de Asilo 
PARA PUBLICACIÓN INMEDIATA: 11 de mayo de 2023 
CONTACTO: alexandra@quixote.org 
El día de hoy finalmente marca el fin de la política del Título 42, pero lamentamos que esto no traerá el alivio que las personas migrantes han esperado por tres años. Juntos, la Red Franciscana para Migrantes y Quixote Center condenamos la norma propuesta por la administración de Biden para prohibir el asilo, así como los esfuerzos regionales para limitar el derecho humano a una circulación libre y segura.  
La nueva norma impedirá que los migrantes puedan solicitar asilo a menos que cumplan uno de varios criterios extremadamente estrechos, como haber solicitado asilo en un tercer país y haber sido denegado, o haber conseguido una de las muy limitadas citas de asilo a través de la compleja aplicación CBP One. Como defensores de derechos humanos, consideramos que la regla de "Elusión de vías legales" es confusa y difícil de entender, haciendo casi imposible el acceso a la solicitud de asilo para las personas migrantes. 
Esta prohibición de asilo viola la legislación promulgada por el Congreso de EE. UU., así como numerosos tratados internacionales. Aunque acogemos con satisfacción las nuevas vías legales, éstas nunca sustituirán a la obligación legal de proporcionar asilo seguro y digno, que es la única opción que tienen muchas personas vulnerables para buscar seguridad.  EE. UU. no está por encima del derecho internacional, y esto establece un peligroso precedente para los derechos humanos en toda la región.  
Como miembros de la Red Franciscana para Migrantes, acompañamos a las personas migrantes por toda América Latina, proporcionándoles refugio y ayuda humanitaria. Hemos presenciado directamente los peligros a los que se enfrentan éstos cuando se bloquea su capacidad de solicitar asilo. Panamá, Honduras y otros países a lo largo de la ruta migratoria no tienen un proceso funcional para solicitar asilo. Tampoco otros países de la región, como México, son destinos seguros para que las personas migrantes busquen refugio debido a los peligros que encuentran, que incluyen asesinatos, agresiones sexuales, secuestros y torturas.  
Nuestros gobiernos siguen promulgando medidas xenófobas e inhumanas, sin embargo, la Red Franciscana para Migrantes reafirmamos nuestro compromiso de seguir acogiendo y acompañando a los migrantes en su viaje hacia la seguridad. Denunciamos las medidas interregionales que tienen como finalidad el impedir buscar asilo a las personas en contexto de movilidad que pasan por los diferentes países de América Latina, principalmente en Panamá y Colombia. Aunado a ello, ha aumentado la militarización en las fronteras como en México, lo que ha llevado un incremento en las detenciones, deportaciones, violaciones a los derechos humanos y creándose nuevos obstáculos al tránsito libre y seguro. 
Para garantizar el asilo seguro y ordenado, recomendamos a la administración Biden: 
Poner fin a la deslocalización y externalización del asilo y la aplicación de la ley a otros países, como el compromiso de México de recibir las expulsiones de solicitantes de asilo no mexicanos, o los esfuerzos por bloquear la migración a través del Tapón del Darién. Estos planes regionales sólo ponen en peligro a los migrantes y los obligan a seguir rutas más peligrosas.  

Dejar de destinar miles de millones de dólares a vuelos de deportación, detención de inmigrantes y fronteras cada vez más militarizadas en toda la región, e invertir en cambio en soluciones basadas en la comunidad para reasentar de forma segura a los inmigrantes y fortalecer nuestras economías.  

Proporcionar un método alternativo a la aplicación CBP One para que los migrantes soliciten asilo en los puertos de entrada, y no sólo en unas pocas excepciones extremas.  

Mirar más allá de los países del Triángulo Norte y de las estrategias económicas para abordar las raíces actuales de la migración, que incluyen el cambio climático, la violencia de género, el desplazamiento de indígenas y el retroceso democrático.  
Coordinarse con las organizaciones sin fines de lucro dedicadas y con los defensores de los DD. HH. de toda América Latina que ya atienden diariamente a los migrantes para aumentar la admisión de refugiados de la región. 
### 
Quixote Center es una organización de justicia social de múltiples temas. El Centro Quixote empodera a las familias y comunidades vulnerables para que se conviertan en los artesanos de su propio destino mediante la transformación de sistemas y estructuras opresivas. Inspirados por la teología de la liberación y la Enseñanza Social Católica, logramos esto a través de nuestras iniciativas del desarrollo sostenible, la promoción de políticas, la justicia económica y el medio ambiente. Nuestro enfoque actual está en Nicaragua y Haití, donde apoyamos programas para empoderar a las familias y comunidades empobrecidas, y apoyo a los migrantes en México y América Central, donde trabajamos para mitigar el daño de las políticas de inmigración de los Estados Unidos. Junto con nuestros socios, soñamos con un mundo más justamente cariñoso. 
Red Franciscana para Migrantes (RFM) es una red de hombres y mujeres laicos y religiosos que están afiliados a la familia franciscana y trabajan en temas de migración. Se trata de un esfuerzo inclusivo que tiene como objetivo reunir a todas las personas de corazón franciscano que están ejecutando o sirviendo en proyectos tales como centros para migrantes, casas de acogida o refugios, parroquias y servicios individuales, para el apoyo mutuo, el aprendizaje vivencial, la promoción de las mejores prácticas y enfoques, y esfuerzos coordinados de promoción.