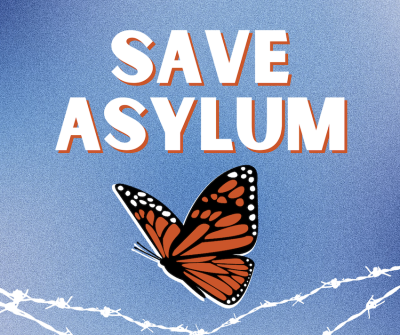 On Tuesday, 20 states sued the Biden administration in an attempt to block the new humanitarian parole program.  
The program, created by the Biden administration on January 5th of this year, allows up to 30,000 people a month from Venezuela, Nicaragua, Haiti, and Cuba to fly at their own expense to the U.S. and remain for two years. Applicants must have a sponsor with legal status in the United States who is able to prove that they can financially support them for two years. There is no pathway to citizenship through humanitarian parole, but recipients are free to explore other pathways, such as asylum.  
There are some serious drawbacks to the program. Applicants cannot have crossed irregularly into Mexico or Panama on or after the very day that the program was announced. They must also possess a valid passport, a major challenge in Haiti, where over 4,000 people are requesting new passports a day. Anyone previously removed under Title 42 will not be eligible.  
In the same announcement, the Biden administration expanded Title 42 to begin expelling Nicaraguans, Haitians, and Cubans who present themselves to ask for asylum to Mexico, just as it did for Venezuelans in October. This expansion, along with the strict requirements of humanitarian parole, continues to shut out thousands of vulnerable people from seeking safety in the U.S.  
Title 42's fate remains in limbo until February at the earliest, as it is unclear when and how the Supreme Court will rule on a previous court challenge that led it to stay the program's end in December.  
Despite the shortcomings of the humanitarian parole program, it does present some migrants with a pathway to enter the United States in a safe, and perhaps more expedient, way. Without it, asylum seekers face even fewer options than they had before 2023. But it is no replacement for asylum. 
On the same day it announced the new program, the Biden administration also announced that it is considering what would in effect be an asylum ban. This would block people from applying for asylum if they did not first apply in a different country, or if they didn't use "established pathways to lawful migration," such as humanitarian parole. The rule would therefore block anyone who crossed irregularly.  
This violates domestic and international law: anyone has the right to apply for asylum regardless of their nationality or how they arrived. It is also unimaginably inhumane to continue to shut out the most vulnerable people from seeking safety.  
With the future of the humanitarian parole program now uncertain, it is more imperative than ever that the Biden administration does everything in its power to create a dignified asylum system. Join us in reminding the White House and Congress that our nation welcomes asylum seekers, regardless of their nationality, class, or resources.