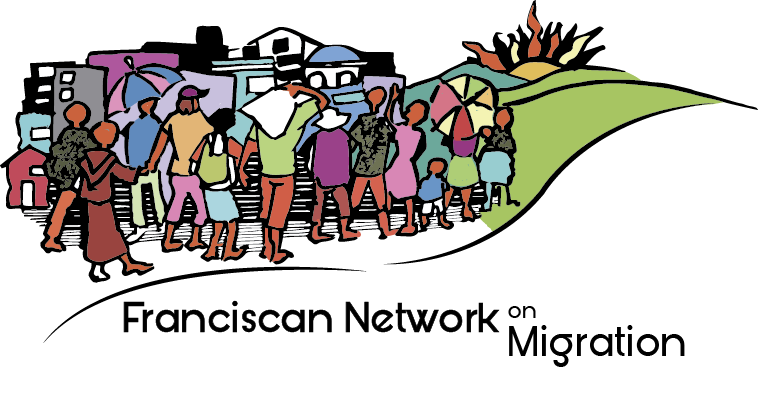 Below is a message from Br. Jaime Campos, OFM introducing the annual report of the Franciscan Network on Migration. The Quixote Center is the fiscal sponsor for the Franciscan Network on Migration in the United States, and John Marchese serves on the coordinating committee. If you would like to support this work, you can make a tax-deductible contribution to the Franciscan Network here.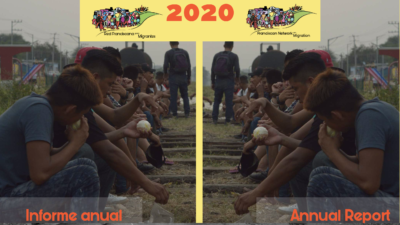 On behalf of our Steering Committee, I am pleased to present to you the Franciscan Network for Migration's 2020 Annual Report. This first report fills us with joy because it is the result of the efforts of women and men who have set out to serve migrants and have woven a network nourished by the rich Franciscan spiritual values of fraternity and minority. As we incorporate into our life and mission the attitudes of welcoming, protecting, promoting and integrating migrants and refugees, we give life to the desire for universal brother and sisterhood, and the Kingdom of God becomes present in our midst.
Forming this network has required the dedication, patience, discipline and hope of everyone involved. I warmly thank those who, along with their daily work that they carry out in grassroots communities and organizations, share their lives with others in order to rediscover and come together around the migratory crisis that a large part of the world is experiencing and that has increased with the Sars2-COVID-19 pandemic.
From this reality, between struggles and hopes, the members of the network have joined to multiply the good towards our migrant brothers and sisters; working in a network that emerges from creativity, accompaniment and prayer. At times, the terrain exposes them to stretches of reflection and unity, as well as bifurcations of an overwhelming reality. But in each segment of the journey, they contribute, build and renew with their dedication the decision to walk together in this great project.
Our efforts have focused on the region of Central America, Mexico and the United States. In the following pages you will read about how the network has been woven, about the people who have joined, about the organizations that are part of this fabric, and about the instruments that we have used to form a network of work, encounter, and fraternity that is committed to the human rights of migrants.
Br. Jaime Campos, OFM
Member of the Steering Committee
Read the full report here