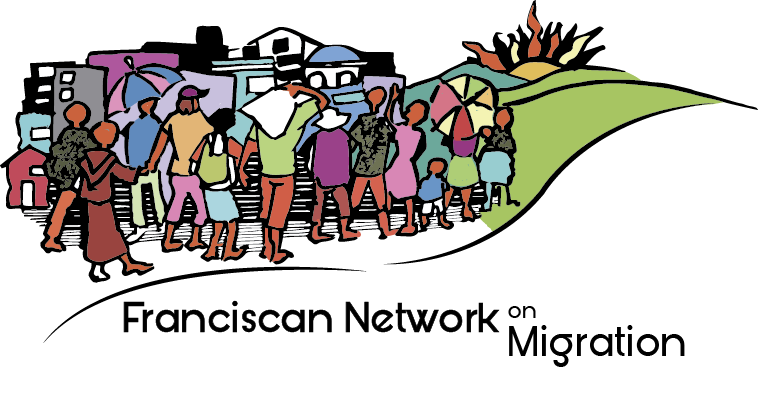 The Quixote Center works with, and is the fiscal sponsor in the United States for the Franciscam Network on Migration. The network coordinates the activity of shelters in Central America, Mexico and the United States that serve migrant communities - principally, though not exclusively, from Central America. Our work with the Franciscan Network has also brought us into coalition work with Franciscans International and other groups that address multilateral issues concerning migration as well. Below we offer a few updates from this work.
Assistance for shelters in Honduras
Following hurricanes Eta and Iota, which both struck Honduras (and Nicaragua) within two weeks of each other, and followed nearly identical paths, Franciscan shelters in Tegucigalpa began offering services to people who were suffering from trauma. This led to a more formal program to mobilize therapists, and therapy students from universities in the country to provide therapy services to children suffering from post-traumatic stress disorder and related anxiety. 
In December, the Quixote Center facilitated delivery of $4,500 to support this effort. If you would like to offer support to the Network for this and projects like it, you can do that here. Having funds available to meet critical needs is one of the key ways we can support migrants and mitigate the conditions that often give rise to migration in the first place.
Volunteers needed

The Franciscan Network is looking for volunteers to help staff shelters and other sites in Mexico (Frontera Digna in Piedras Negras and La 72 in Tenosique), Honduras (Tegucigalpa) and the United States (Migrant Center in New York City). Since Spanish is necessary for nearly all of the sites, the application form and information are only available in Spanish. For several opportunities (including NYC), room and board is not provided, so one must either be local or have access to room and board in the area.
You can find out more information, and application details here.
Mexican Franciscans offer online course on migration
The Committee on Justice, Peace and the Integrity of Creation of the Order of Friars Minor in Mexico is sponsoring a nine-part course on both theoretical and practical concerns related to the situation of migrants. The course will be offered entirely in Spanish on Wednesday nights from January 20-March 17, from 9:00-11:00 p.m. ET. If you are interested, more details are available here and you can register here.