[caption id="attachment_10129" align="aligncenter" width="821"]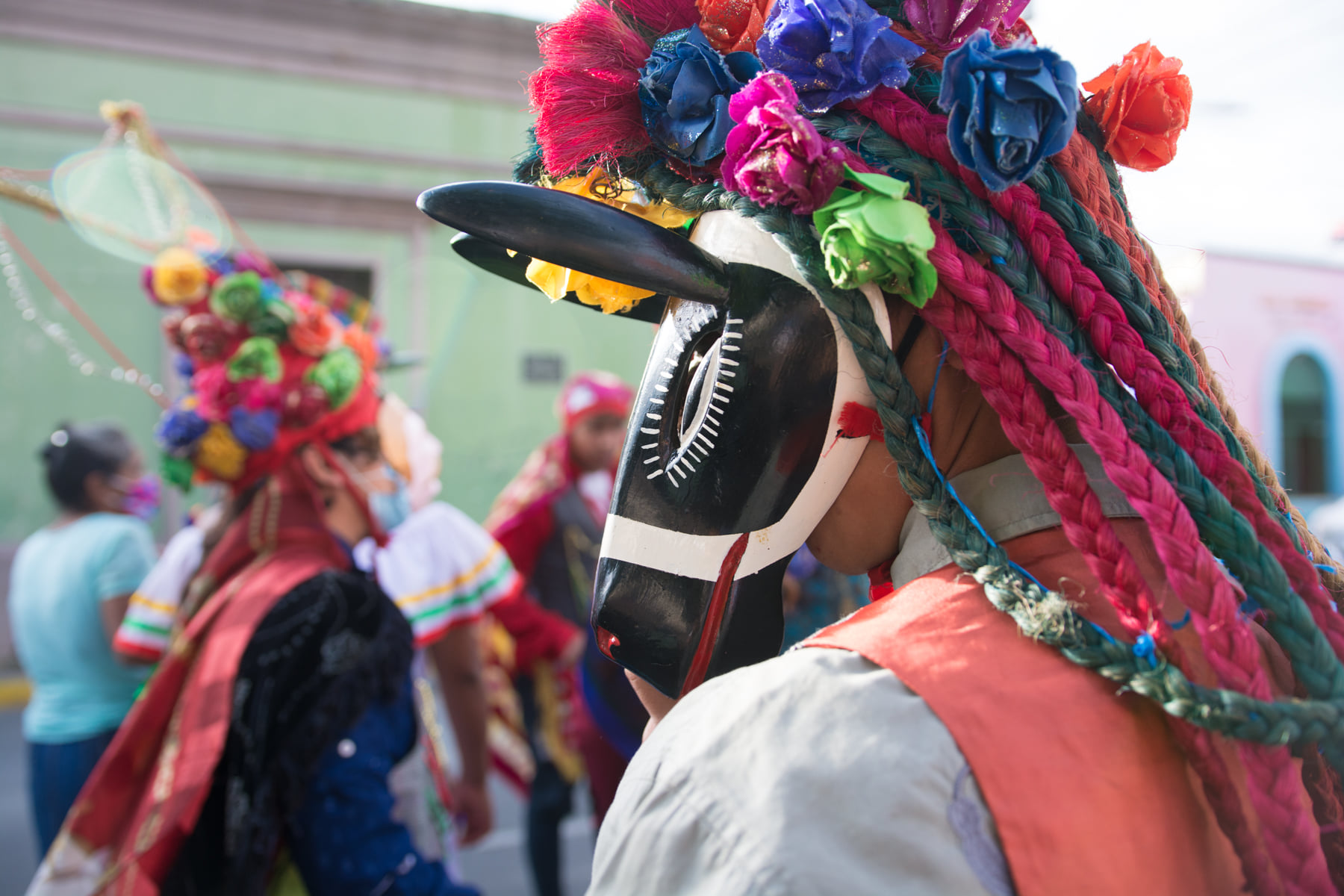 Dancers in Diriamba wear painted, wooden masks. Image Courtesy of Ruta Virtual del Güegüense, Archivo Luvy Rappaccioli[/caption]
Every year for over three centuries, the streets of the city of Diriamba, Nicaragua—about an hour South of Managua—become alive with the celebration of the city's patron saint, San Sebastian. From January 17-27,  the festivities include mass, processions, and horseback riding. But perhaps the most iconic figures are the dances of "El Güegüense" and "El Toro Huaco," which embody the remarkable cultural resilience of Nicaraguans.
"El Güegüense" is a Nicaraguan satirical drama that synthesizes Spanish and indigenous language, culture, music, and dance UNESCO declared the drama as an Oral and Intangible Heritage of Humanity in 2005. The drama was originally created in Nahuatl, and the titular character draws his name from the Nahuatl word "huehue," or old man.
[caption id="attachment_10124" align="alignleft" width="387"]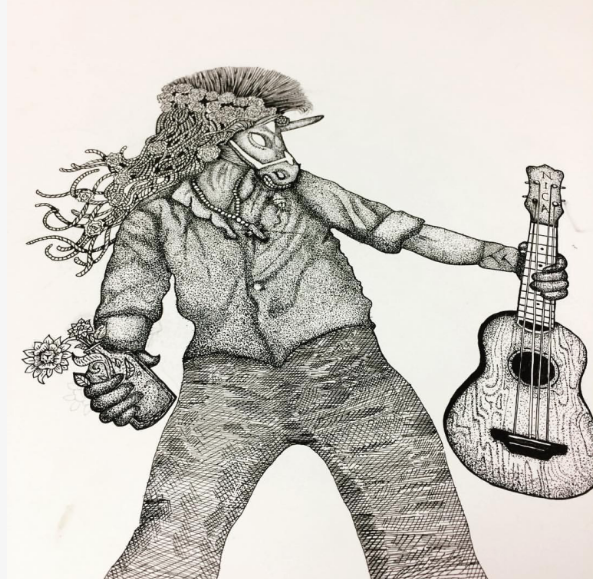 This image, "Cultural Revolution," was created by Managua design company Folk Nica. It combines the Macho Ratón's face with the famous photograph "Molotov Man" taken by Susan Meiselas in Nicaragua on on July 16, 1979.[/caption]
Rather than confront the colonial authors directly, El Güegüense appears to be subservient and cooperative, while cleverly manipulating appearance and language to trick them. El Güegüense lures the colonial authorities into setting up a marriage between his son and the governor's daughter, thus allowing him to evade paying taxes to the Spanish crown. While some interpret El Güegüense as a manipulative and dishonest character, many Nicaraguans view him as a symbol of indigenous resistance, survival, and ingenuity.
In Diriamba, "El Güegüense" dancers wear elaborate costumes and masks while posing as the drama's main figures: the three mestizo characters of el Güegüense and his two sons, four Spanish officials, aDoña Suche Malinche and her two ladies, and four beasts of burden. Of the beasts, the most notable and recognizable is El Macho Ratón, whose name is often used interchangeably with El Güegüense. To see an example of these dances, click HERE to watch a performance or check out the story map HERE. 
In addition to El Güegüense, other characters and dances that make up the procession include El Viejo y la Vieja, El Gigante, Las Inditas del Guacal, and El Toro Huaco. Like "El Güegüense," El Toro Huaco combines Spanish and indigenous traditions to represent the ingenuity and tenacity of Nicaraguans' resistance in order to survive the colonial era. Dancers wear elaborate costumes with elements of indigenous traditions, such as large hats with peacock feathers, and mask representing a Spaniard's pale face and blue eyes. Click HERE to see an example of a procession.
All images are courtesy of the Ruta Virtual del Güegüense, from the Luvy Rappaccioli Archive in honor of Luvy Rappaccioli Navas:
[caption id="attachment_10127" align="alignleft" width="324"]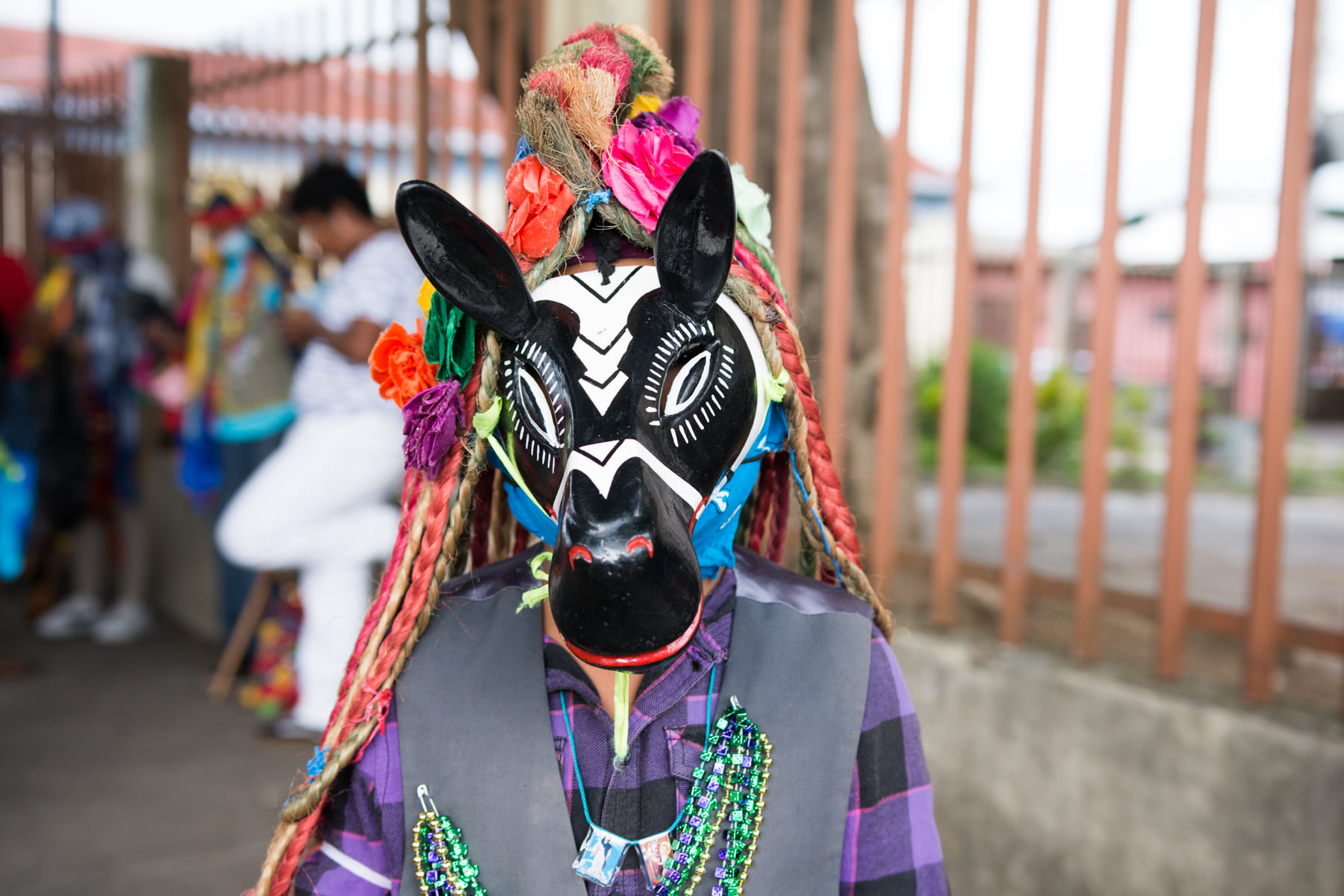 Dancer wears a Macho Ratón mask[/caption] [caption id="attachment_10130" align="alignleft" width="324"]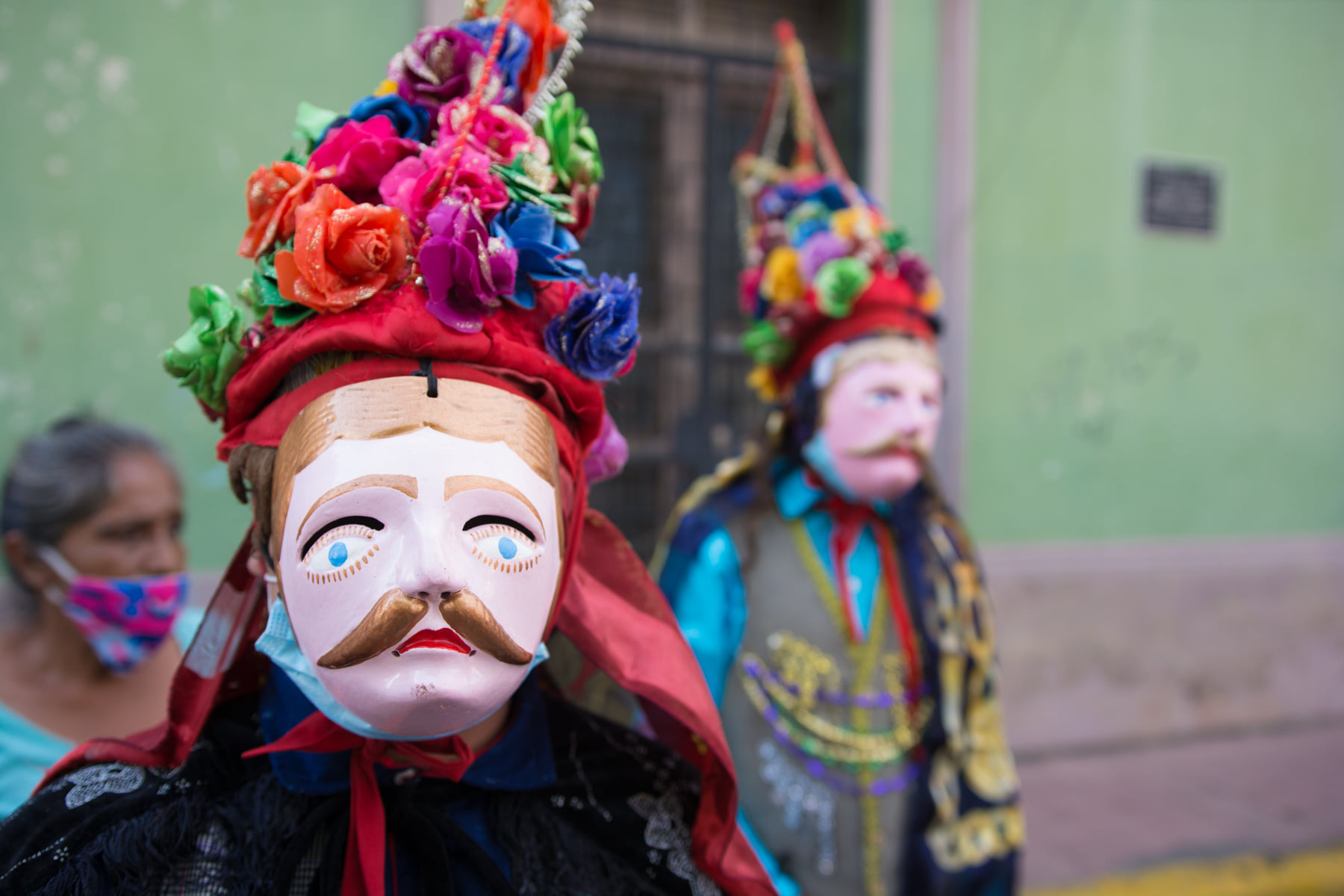 Dancers wear Güegüense masks[/caption] [caption id="attachment_10132" align="alignleft" width="364"]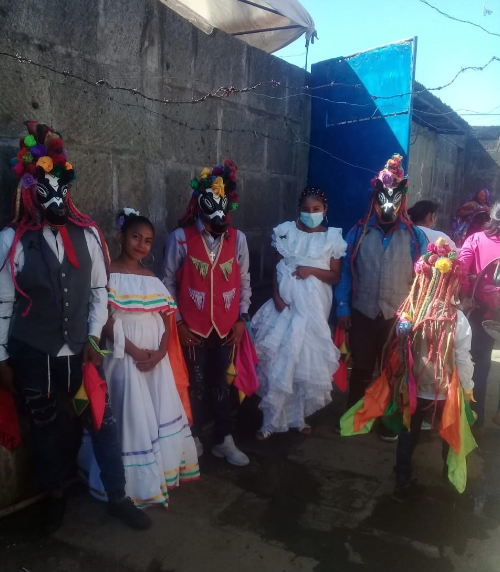 Characters from El Güegüense, including El Macho Ratón and Doña Suche Malinche[/caption] [caption id="attachment_10133" align="alignleft" width="306"]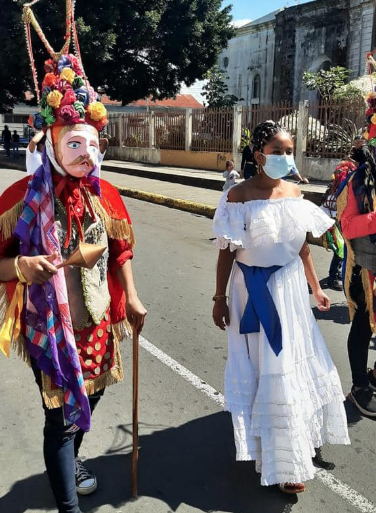 "El Güegüense" and Doña Suche Malinche[/caption]