Read more about InAlienable.Support Quixote Center's InAlienable program!
InAlienableDaily Dispatch
September 24, 2019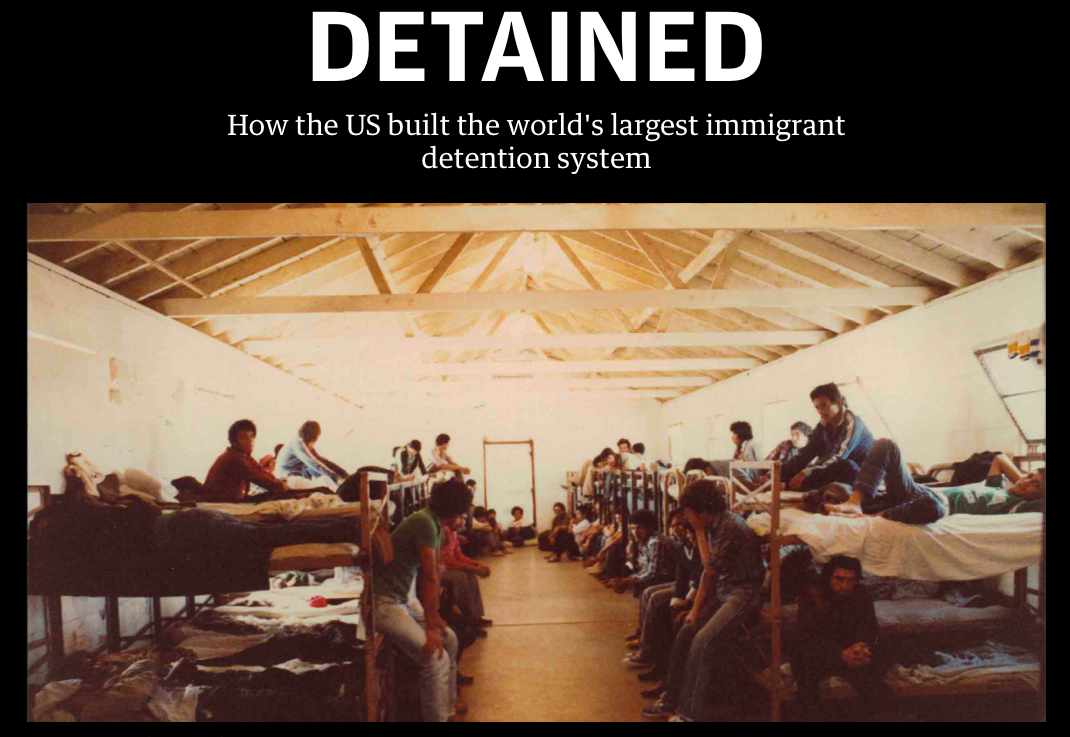 Today the Guardian ran a feature article on the history of immigrant detention in the United States. The article includes a number of video clips, including a documentary in four parts that covers the principle political moments in the evolution of detention. 
The documentary portion begins with the Reagan administration, but then details the series of laws and practices promoted by the Clinton administration that gave us the institutional and legal framework of detention that we still have: mandatory detention, expedited removal, expanding basis for criminal removal and deportation, denying access to most public services to immigrants, authorized or unauthorized, and expanded use of private contractors for immigrant incarceration. Built upon this foundation, is Bush era expanded prosecution for irregular entry at the border ("Operation Streamline"), along with post-9-11 restructuring. Specifically, the dismantling of Immigration and Naturalization Service and creation of Immigration and Customs Enforcement, Customs and Border Protection, and United States Citizenship and Immigration Services. Add to that Obama's expanded use of deportation and initiatives like Secure Communities, that utilized local law enforcement on a large scale to identify unauthorized immigrants, and we have most of the pieces utilized today. 
By the time Trump is elected, the United States is more deeply polarized on immigration than ever (in large part thanks to his electoral strategy), with no clear path forward legislatively. In Trump we clearly have an executive willing to use immigration as a wedge issue, demonize people, and utilize the harshest techniques possible to punish and deter immigrants from coming to this country. But as the story makes clear, he is able to do this because of the last 40 years policies.
In addition to the documentary, there are several video profiles of individuals involved in this history. The first story is of a guard working in the early 1980's at a detention facility in Port Isabel, Texas, who would become a whistleblower concerning conditions at this facility. There is nothing he experiences that is not still happening, but to even more people today. It is a sad testimony to the collective indifference of U.S. Americans to these conditions over the years.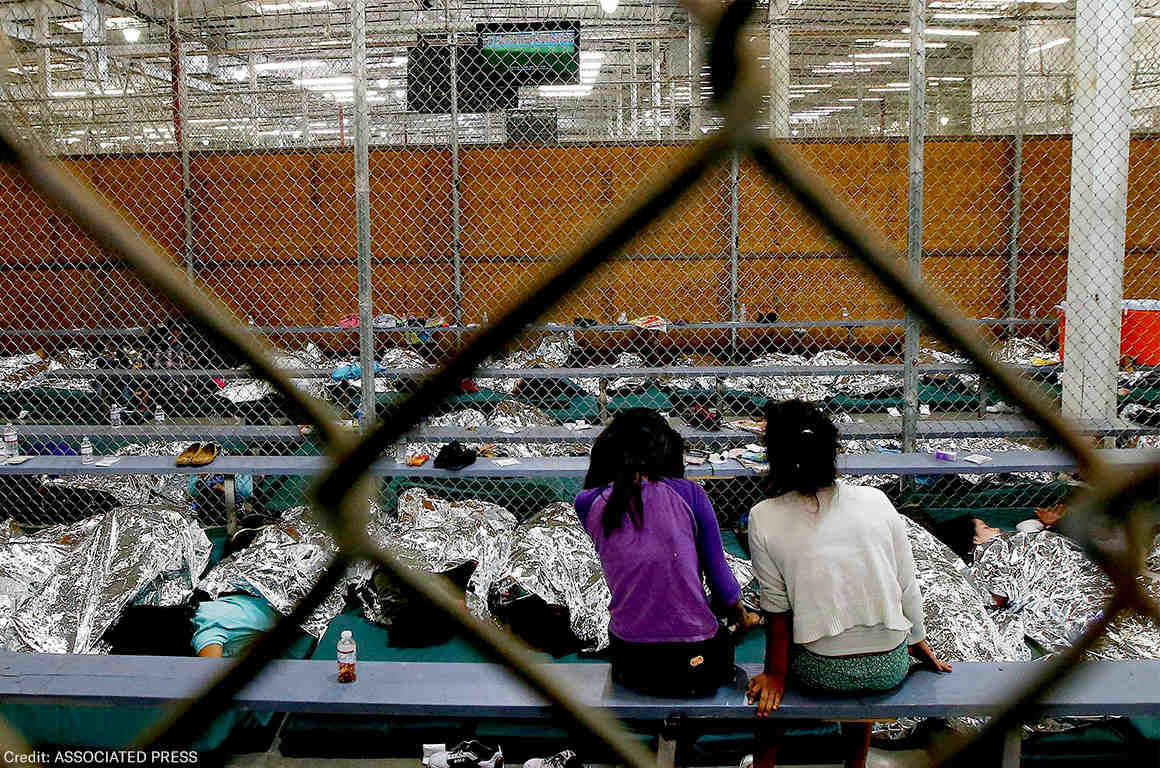 Detention Beyond ICE
Detention is discussed in this story through the lens of Immigration and Customs Enforcement's detention network. As the story notes, the daily average of ICE detention stands at 52,000 as of September 10 (it actually peaked just over 55,000 in late July). This is, as noted, the largest detention system in the world.
In addition to ICE detention, however, there is detention conducted by the Customs and Border Protection - which reached a 16,000 daily average in June this year. Though CBP detention is supposed to be short term (typically days, not weeks) it is among the worst conditions one might experience. The pictures of kids shivering under silver blankets is CBP detention (see above). The photos of families fenced in under a bridge in El Paso is CBP detention. The story that broke in June about kids walking around in dirty diapers, in overcrowded conditions and given horrible food. That was CBP detention. People are supposed to only be held for 3 days before either release or transfer to another agency by Border Patrol. In June people were being held for over three weeks. As the number of people coming across the border has declined in recent months, so has CBP detention, but they still hold thousands every day, making sure their first stop is the "ice box." It is no surprise, or should not be, that CBP has recorded its first deaths in detention in over a decade, all within the last year. 
As the documentary notes, children who are unaccompanied, or become "unaccompanied" through family separation, are handed over to the Department of Health and Human Services' Office of Refugee Resettlement (ORR). ORR was holding 7,000 children at the end of August - down from close to 14,000 in December. ORR detention facilities run the gamut from small "non-profit" shelters to massive tent cities built on military bases that hold over a thousand kids at a time, like the "temporary" shelter in Homestead, Florida. ORR facilities are supposed to be licensed by the states they are located in to care for children, but this state oversight has been uneven. Texas, for example, has failed to shutter a facility order closed by a federal court last year for administering psychotropic drugs to immigrant children. 
The United States Marshals Service detained 12,000 immigrants a day last year while they awaited prosecution for irregular entry or re-entry. USMS does not have its own detention facilities, and so these detainees are held in local jails and/or federal prisons. 
Finally, there are over 10,000 immigrants in federal prison on any given day, serving time for irregular entry or re-entry. Some of these immigrants are held in special "Foreign-only" prisons, all run by private contractors, which are part of the Federal prison system.
USMS and BOP detention and incarceration is the result of criminal penalties introduced that target migration across the border with Mexico specifically. It is completely unnecessary in light of the massive civil enforcement system already in place. Most Democratic presidential candidates support ending criminal prosecution of irregular entry (a misdemeanor). Biden and O'Rourke are the exceptions.
So, the total number of immigrants detained in this country on any day is currently between 85 and 90,000 and was well over 100,000 in the spring.
Also worth mentioning, the other 100,000 people in virtual detention every day, as they live with ankle monitors. 
Finally, as these overall numbers have come down slightly in recent months, one reason is that the United States is now requiring close to 40,000 people to wait in Mexico before they can see an immigration judge to hear their asylum case.