No one is welcome
Read more about InAlienable.Support Quixote Center's InAlienable program!
InAlienableDaily Dispatch
July 18, 2019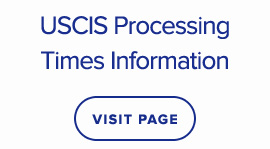 U.S. Citizenship and Immigration Services is the agency tasked with governing authorized immigration, processing applications for citizenship, work visas, and green cards, and also managing some aspects of the asylum application process. USCIS has seen record delays in processing visas, causing much frustration among business leaders and immigrants waiting for renewals of documentation necessary to work in the United States. Processing of naturalization is also delayed. 
"Over the past few years, we have seen significant increases in processing delays and case backlogs at USCIS. The backlog of citizenship applications nearly doubled from 367,000 in late 2015 to about 740,000 in September 2018. In my district, most applicants for citizenship now must wait at least a year for their application to be processed, and sometimes even 2 years," said Rep. Jerrold Nadler, a Democrat who chairs the House Judiciary Committee.
The delays were subject of a Congressional hearing this week. In the context of such delays, the acting head of USCIS, Ken Cuccinelli, is asking his staff to consider volunteering their time with Immigration and Customs Enforcement.
The email to staffers, sent Wednesday by USCIS deputy Mark Koumans and obtained by BuzzFeed News, asked employees to volunteer for administrative work in ICE field offices across the country, including processing files that are part of a program forcing immigrants seeking asylum to remain in Mexico as their cases are adjudicated, and supporting public document requests.
"Current conditions are placing extreme stress on our colleagues at Immigration and Customs Enforcement ... USCIS has agreed to seek USCIS volunteers to provide ICE with support," Koumans said in his message. "I appreciate your willingness to consider helping our colleagues fulfill the DHS mission."
A USCIS staff member told Buzzfeed, "I am sure [ICE] needs people to help process paperwork and keep track of people. Of course, if they stopped detaining them, separating families, and sending people back to Mexico, you wouldn't need help." 
The full story on this request is on Buzzfeed.
In the context of hearings about USCIS delays, Marketa Lindt, an immigration lawyer and the president of the American Immigration Lawyers Association, under cut the idea that there has been a surge in USCIS case loads, leading to delays. She penned an op-ed in The Hill preceding her testimony.
One might think these delays are caused by a surge in immigration to the country. And, in attempting to defend its record of increasing processing times, USCIS attributes its case backlog in significant part to what it characterizes as high application rates and limited resources. However, the data shows that to the contrary, in fiscal 2018 the agency's application receipt rates significantly declined, its budget grew, and yet its case processing times still increased by 19 percent.
In fact, the evidence shows that it is the agency's own inefficient policies and procedures that are the key drivers of these delays. For example, USCIS reversed many years of prior practice by instituting a new policy requiring its officers to re-adjudicate extensions of previously processed petitions, even where no facts had changed in the filing. 
We have seen spikes in unnecessary Requests for Evidence — often seeking unnecessary or previously provided information — that freeze case processing and waste USCIS officers' time and resources. Under a new and unprecedented policy, every employment-based green card applicant now needs to appear for an in-person interview at a local USCIS office, even where USCIS officers themselves deem those interviews unwarranted. And the list goes on. 
So, just to be clear, the Trump administration does not support "legal" immigration. They just can't do much about it except make it harder - which they are doing. Trump won't celebrate this the way he does his border crackdown. But the evidence is clear. For example, denial rates for H-IB visas have increased from 6 percent in 2015 to 32 percent in the current quarter - with no change in law!
And, it is worth noting for the millionth time that seeking asylum in the United States is legal - Trump trying to make this impossible at the border is not legal. Seeking refugee status is legal - reducing the refugee cap the way Trump has is within his authority, but highly immoral - and certainly violates the spirit of international agreements the United States has signed onto.
Trump has so distorted the framing of immigration in this country that many people can no longer tell the difference between what is legal, what is not, or see through the specious justifications put forth for this administration's actions. In Trump's "America" basically no one is welcome (except maybe Norwegians). Start there and the rest becomes much clearer.