Resources, resources, resources….
Read more about InAlienable.Support Quixote Center's InAlienable program!
InAlienableDaily Dispatch
July 16, 2019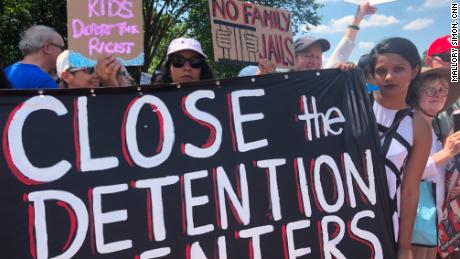 Trump's threatened raids did not materialize this weekend - not yet at least. However, in response to these threats, advocates and activists around the country have prepared for a new wave of raids. Thousands of people have taken to the streets - including in hundreds of "Lights of Liberty" vigils this past Friday, independent actions at detention centers, and this week, planned civil disobedience in the Capitol rotunda.
What this means is that there is a lot of activity and A LOT of information circulating. Today we are simply sharing some of what we've seen and encourage you to share - widely - so that people are ready to take action.
From the Immigrant Defense Project
These last few days there has been increased news coverage around ICE raids practices, specifically around ICE's use of ruses. IDP has unredacted copies of DHS' Ruse Memos and Fugitive Operations Manual along with other internal trainings and guidances on raids, which we received from our FOIA, available at: https://www.immigrantdefenseproject.org/raids-foia/  We also created infographics of common ICE ruses, available at: immdefense.org/infographics.
ICE Raids Toolkit: Defend Against ICE Raids and Community Arrests, the product of IDP's and CCR's collective work against ICE arrests under Bush and Obama, serves as the first comprehensive guide and organizing resource to fight back against the Trump administration's efforts to criminalize communities and deport millions of people. (Updated in July 2019)
From CLINIC
The toolkit provides a plan of action for you and your community to support and guide people during and after a raid. You also can build your own inclusive rapid response team by using the included how-to guide and model notebook.
Local Raids Response Hotlines and Contact Information 
This resource provides information on hotlines and rapid response networks in all of the cities that are likely to be targeted for large enforcement actions, as well as other localities. 
KNOW YOUR RIGHTS: A guide to interacting with law enforcement
CLINIC's KYR resources cover interactions with law enforcement in public, home and work settings, an emergency planning checklist, and what to do if a loved one calls you from an immigration detention center. This resource is available in nine languages, including Amharic, Arabic, Chinese (Simplified), English, Farsi, Haitian Creole, Korean, Spanish and Vietnamese.
Emergency Planning for Immigrant Families: A 50-State Resource Use this resource to identify experts who are able to provide the proper assistance to families who need to make alternative childcare arrangements; for example, naming a temporary guardian.
Shooting at Northwest Detention Center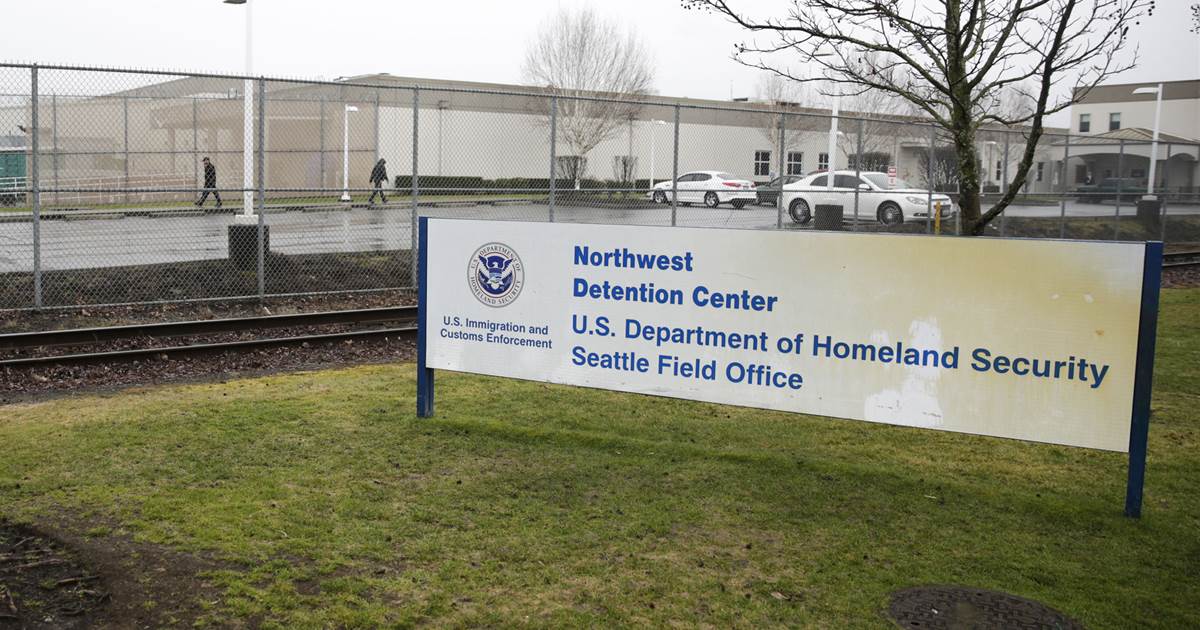 On Saturday, a protester was shot and killed by Tacoma police. Willem Van Spronsen was attempting to set vehicles on fire at the detention center when he was engaged by police and killed. Below is a statement from La Resistencia about the shooting - which, importantly clarifies some misunderstanding in media reporting about the incident. Also, without defending Spronsen's tactics, the statement reminds us that Detention Centers are inherently sites of violence. 
La Resistencia Statement on Shooting Death of Northwest Detention Center Protester, 
July 13, 2019
Contact: Maru Mora Villalpando, maru@latinoadvocacy.org 206 251 6658
Tacoma, WA-- Early this morning, a person who appears to have been engaged in protest against the Northwest Detention Center (NWDC) in Tacoma was shot and killed by members of the Tacoma Police Department. Today marks yet another death linked to the detention center, and another death at the hands of the police. Based on available information, including the police scanner recording, Willem Van Spronsen, the protester killed, appears to have been targeting not the detention center itself, as has been widely reported in the media, but the parking lot across the street from the detention center which houses the NWDC's transportation infrastructure. This infrastructure includes a fleet of buses that transports immigrants to be caged at the detention center, and that transports immigrants from the detention center to the Yakima Airport, from which they are deported. 
Mr. Van Spronsen was apparently trying to set the deportation buses on fire when he was shot and killed. His actions sadly reflect the level of desperation people across this country feel about the government's outrageous violence against immigrants, which includes the use of detention centers to cage migrants both currently living in the U.S. and those seeking asylum. This death results from the federal government's unresponsiveness to the anger and despair people feel at the horrors unfolding both at the border and in the interior, and from the inability of officers to de-escalate rather than shooting to kill.  
But for the City of Tacoma allowing the GEO Group's facility to be built and expanded in Tacoma, this death, and the death and suffering of those inside the detention center would have been avoided. The NWDC has become a liability not just for the tens of thousands who have been caged there, but for the city of Tacoma itself. It's past time for the city of Tacoma to cancel GEO's business license. It's clear that this "business" is a deadly one, that has only brought pain and suffering to our region.
La Resistencia calls on the City of Tacoma to hold immediate public hearings addressing the Tacoma Police's actions today that resulted in the loss of life at the Detention Center and why the City continues to allow GEO to operate with a city business license. 
#####
La Resistencia (formerly NWDC Resistance) is a grassroots collective led by undocumented immigrants and U.S. citizens based in Tacoma, Washington. It is an unincorporated association founded to confront human rights violations at the Northwest Detention Center and dedicated to ending the detention and deportation of immigrants.