Read more about InAlienable.
Support Quixote Center's InAlienable program!
InAlienableDaily Dispatch
March 3, 2020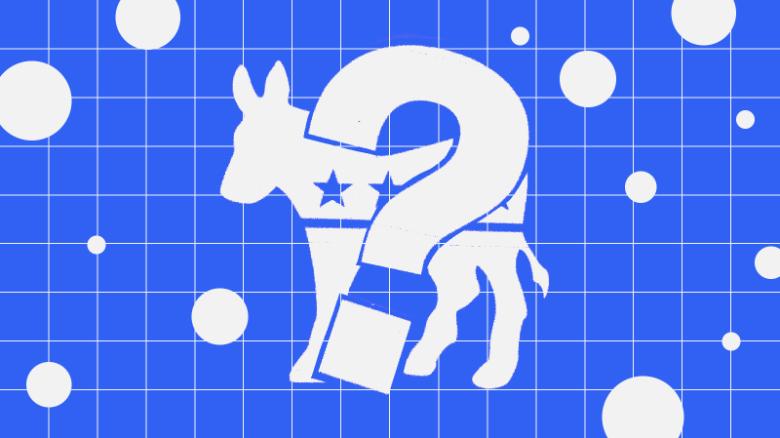 Today is the day. Based on analysis derived from the dramatic structure of a novel, we feel confident in saying that the news media's efforts to write the story of the 2020 primary race is approaching the "climax" in which the protoganist's fate will turn. Super Tuesday has arrived to settle once and for all the fight for the soul of the party between moderates and progressives, Biden/Bloomberg and Sanders/Warren. The "rising action" of the early primaries has narrowed the field. With a victory in South Carolina, Biden, the one time front runner who tanked early, is again a player. Will the Democratic Socialist be vanquished, the party saved by Uncle Joe? Or, will Bloomberg's half a billion dollars of ads buy victory? Can Warren regain momentum or will she simply play the Sanders spoiler by splitting the progressive vote? Tune in at 7:00 p.m., (6:00 central) to find out!
Adding to the dramatic texture of the moment is the spectre of Russian/Chinese/Iranian/North Korean bots roaming cyberspace to attack the niche marketing induced social media bubbles we all live in with counter-narratives. And just when you thought the dramatic tension could get no higher, that symbol of autocratic, totalitarian toughness, the Election Czar, has been mobilized to save our democracy against mercenary MyFaceBookTweetsTikTokYouTubers. Nevermind that the newest Czar said there's not much he can do. Good guys. Bad bots. And a global pandemic arriving just in time to remind us all that our healthcare system really, really sucks unless you're rich. I'm breathless. Who writes this stuff?
What does all of this mean for people trapped in our immigrant enforcement and deportation machines? This is hard to tell. As we noted the Democrats sort of stopped talking about immigration, though each of the candidates is on the record concerning their intentions. You can follow the links below for more details. A cursory summary: 
All of the candidates minimally promise a reset to the status quo ante-Trump (Bloomberg implies this, though far from clear). This means ending the assault on asylum, ending efforts to suspend Temporary Protected Status, ending the "travel ban" and pushing back the clock on Trump's various rules to limit authorized immigration. Biden does not go much further, though in his support for reinstating the Obama era Deferred Action for Childhood Arrivals (and promise to fight for permanent legislative solution) he is more ambitious than Obama, by including family members - not just the "Dreamers" themselves. Biden has also expressed some remorse for his previous boss's record on deportations, though he is not so specific about what he would do differently. His one innovation is a place based visa program. Boomberg's plan on immigration is basically, "I agree with Biden - on immigration." Seriously.  
Sanders and Warren are on board with all of this (except the place based visa - not that they disagree, but it is not on their specific agendas). Where they start to depart from Biden in particular, is on the question of decriminalizing improper entry - specifically they support overturning the law that makes crossing the border between ports of entry a federal crime. Julian Castro championed this in his immigration plan, and certainly changed the tenor of the conversation early on by pressing other candidates on this question. Biden refused to go along. Sanders and Warren did.
Warren and Sanders agree on a lot of other things as well, but differ in places on details and emphasis.  As the only two remaining candidates with detailed, comprehensive plans, we can start with the titles. Warren's plan is "A Fair and Welcoming Immigration System," and Sanders' is "A Welcoming and Safe America for All." Both are welcoming, which we think is good. Sander's "Safe" and "For All" phrases highlight his effort to balance immigrant rights and labor rights. Which is to say, if employer exploitation of unauthorized labor is the source of lowered pay in some sectors of the economy (farmwork, construction, domestic labor, and meat processing come to mind), the answer is not to arrest the unauthorized workers, but to make sure their exploitation is made illegal. Specifically Sanders promises to:
Work with Congress to pass the Protecting Our Workers from Exploitation and Retaliation (POWER) Act, which would expand the U-visa to protect undocumented immigrants who report labor and workplace violations.
Through executive authority, provide an opportunity for deferred action to undocumented immigrants who report labor violations.
Restructure work visas to make them portable and do not trap immigrant workers at a single workplace, are self-petitioning to protect workers from unscrupulous "recruiters," allow spouses to work, raise the prevailing wage, and include a pathway to citizenship for those seasonal workers who wish to pursue it.
Withhold federal contracts for employers found exploiting guest workers.
End workplace raids and shift the focus of enforcement from workers to employers who mistreat their workforce.
Strengthen labor protections for farmworkers, domestic workers, gig economy workers and other historically under-regulated industries that rely heavily on immigrant and undocumented workforces.
Warren's plan is emphasizing immigration reform specifically, and offers some detailed institutional reforms (each item is certainly not unique to her, but as a total package, probably the most comprehensive in this way). On the immigration court system, for example, she says she will work to,
Establish professional, independent Article I immigration courts. DOJ both oversees the immigration court system and enjoys massive authority to manipulate those courts to implement the president's immigration policy agenda. Immigration court rulings can even be overturned by the Attorney General — a fundamental conflict of interest exploited by Jeff Sessions. I'll work to create a credible, independent system by passing legislation establishing Article I judicial review for immigration cases modeled on our federal courts. I'll deploy smart efficiency measures, beginning by restoring judges' ability to prioritize and manage their own dockets. And my administration will recruit highly qualified immigration judges with a diverse set of legal experiences so that everyone receives appropriate justice.
Both Sanders and Warren argue for restructuring the Department of Homeland Security's immigration programs - separating enforcement from citizenship and naturalization services. Sanders is perhaps more clear on designating different authorities - including placing immigration enforcement under the Department of Justice and customs under Treasury.
You can read up on the details here:
Sanders: A Welcoming and Safe America for All
Warren: @teamwarren/a-fair-and-welcoming-immigration-system-8fff69cd674e">A Fair and Welcoming Immigration System
Biden: The  Biden Plan for Securing our Values as a Nation of Immigrants
Bloomberg: Bloomberg's plan
Of course for these ideas to matter, they have to be talked about. And at the moment, they are not. Whatever happens today, if the field is narrowed further, perhaps differences will become clearer as well, and thus debate on the hard issues will emerge.  A clear message on immigration is not the only hurdle Democrats face. But it is a key issue. They need to figure it out as a party and start pushing the conversation.
Sane immigration policy typically falls victim to electoral politics, as somehow being kind to people and supporting human rights makes for bad politics by someone's metrics. We know where Trump is going. Where are the Democrats going to end up?