Read more about InAlienable.Support Quixote Center's InAlienable program!
InAlienableDaily Dispatch
February 10, 2020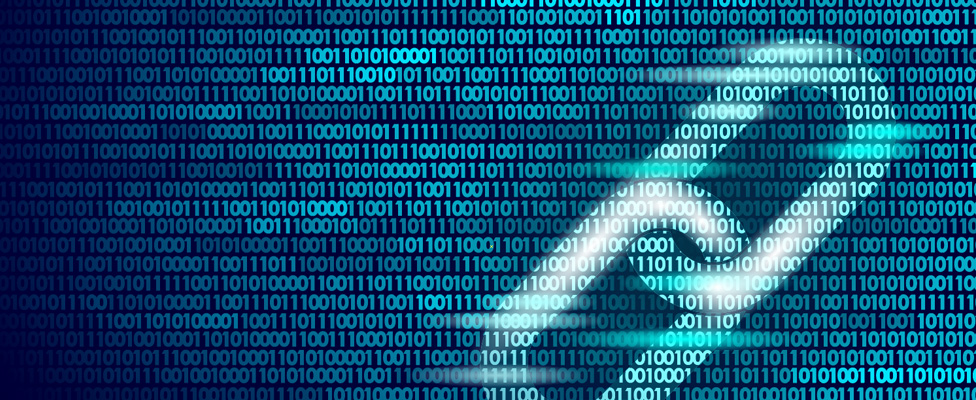 Remember that time you downloaded a game to your cell phone and gave it (or the people behind it) permission to view your location (as well as all of your contacts and media)? "Certainly this solitaire game doesn't need to know where I am", you tell yourself; it must just be some default permission thingy (in tech speak). Well, if you don't know you should - if the app is free, you, or your personal information, is actually what is for sale in the transaction. 
Enter Venntel. It is just one of the companies who make money off of the data accumulated from millions of people downloading games and other apps to their phones. How? They sell your location data. One of their customers is the Department of Homeland Security, specifically Immigration and Customs Enforcement and Customs and Border Patrol. From Vice:
The federal government purchased access to a database that tracks millions of cell phones and is using the data as part of its ongoing crackdown on undocumented immigrants, according to the Wall Street Journal.
The Department of Homeland Security began purchasing location data in 2017 from Venntel, a Virginia-based company which markets itself as a "pioneer in mobile location information," according to the database of federal contracts. Since then, Immigration and Customs Enforcement (ICE) has purchased $190,000 in Venntel licenses and Customs and Border Protection (CBP) has spent over $1 million on the company's products.
This is not a huge amount of money as government contracts go, not comparable to the $15 billion received by Palantir, for example. But it is emblematic of the way that government agencies can purchase personal information, as though they were just another vendor, and get around privacy protections. Sort of the tip of the panoptic iceberg.
Notably, ICE was reportedly first given access to the data for usage in anti-human trafficking and drug smuggling efforts, but later began using the data to carry out deportations. The agency wouldn't confirm or deny that.
"We do not discuss specific law-enforcement tactics or techniques, or discuss the existence or absence of specific law-enforcement-sensitive capabilities," ICE spokesperson Bryan Cox told the Journal.
The Supreme Court ruled in 2018 that cellular data obtained from wireless carriers requires a warrant under the 4th Amendment. But by purchasing the data from firms such as Venntel like any private company would, the data has been approved for usage by government lawyers, according to the Journal.
DHS is using data purchased from private companies to engage in law enforcement operations: What could go wrong?
Well...this. You may have heard that ICE issues "detainers" when it is notified by local law enforcement that someone has been arrested. If ICE can match that name to a profile in their database, they request that the person be detained by local law enforcement, not released after they have served their sentence. Trump is currently at war with New York City and Denver, for example, over these cities' refusal to detain people for ICE unless a real warrant issued by a judge is presented. 
One of the problems is that the databases employed by ICE are not very accurate. Last year, more than one out of every twenty people for whom ICE issued a detainer were either U.S. citizens, or someone for whom there was no actual removal order in place. Not a great record of accuracy. Last week a Federal Court stepped in, following a suit by the ACLU, to stop ICE's use of these databases for detainers. From ABCNews:
The ruling applies only to the Central District of California, where state law already sharply limits the extent to which state and local law enforcement agencies can honor requests from U.S. Immigration and Customs Enforcement. But the district encompasses ICE's Pacific Enforcement Response Center in Laguna Niguel, which makes requests around-the-clock to law enforcement agencies in 42 states and two U.S. territories.
The ruling, issued Wednesday, applies even if ICE moves the operation from Laguna Niguel, south of Los Angeles.
U.S. District Judge Andre Birotte Jr. in Los Angeles said the databases are unreliable for people who are not already deported or in removal proceedings before an immigration judge. The best way to confirm legal status is through an interview, immigration records or other documents, he wrote.
But wait. What if the government doesn't need its own massive, often inaccurate databases, but rather it can simply purchase information from companies that do this stuff for a living and make a killing do it? Easy. The blurring of these lines - between private databases and government use of that data for enforcement purposes absent warrant is the civil liberties challenge of the future - Big Data-Brother, if you will. Alexa doesn't need to work for the FBI, for example. You've already waived a "reasonable expectation of privacy" by inviting her into your home. And what intelligence is gleaned by her is up for sale (or can be).
If a particularly innovative entrepreneur were to say, build a system where multiple databases and surveillance systems could talk to each other, making it possible to create a virtual dragnet for the purpose of tracking people, and sell that to the government, this would be….well it would be Palantir.
Palantir's CEO Alex Karp is one of many pseudo-liberal tech gurus, who talk progressive values in passing as they defend their cooperation with the government to construct systems that brutalize people. Palantir's involvement in helping set up ICE operations has been well known for some time - after all they get huge contracts for doing so, which are public records. For the same amount of time, Karp has denied that his systems are used to deport people or separate families. He's been lying about this for years, or rather, he has been disingenuously playing a verbal shell game to deflect criticism. (Nah, he's been lying).  Karp's main line of argument is that the contract is with Homeland Security Investigations, not Enforcement Removal Operations - which are the two main divisions of Immigration and Customs Enforcement. But his hiding behind the "complexity" of the relationship is a thin defense:
As recently as December, Palantir denied it played any role in family separation by again claiming that it only worked with HSI, not ERO. Even if that were true, it would still be involved in family separation: it has been clear since 2017 that ERO regularly uses Palantir's technology for its deportation operations.In any case, HSI is intimately involved in deportations and workplace raids, according to none other than the head of HSI. Under Trump, workplace raids have not only quadrupled but grown larger as Palantir's technology enables larger dragnet operations that arrest dozens or hundreds of people at once.In 2018, ICE made nearly ten times as many immigration arrests at workplaces than the previous year. Under Derek Benner, head of HSI, the strategy of targeting "illegal employment" became integral to the agency's mission. The most well-known example of a workplace raid enabled by Palantir's technology might be the series of Mississippi raids that arrested 680 people in one day. Families were torn apart by those raids, which detained and deported parents. In just one example, two children were left alone for eight days after ICE arrested both of their parents during the August 7 raids. To this day, parents arrested in that raid are still detained. Yet another example can be found in documents released in May 2019 that showed Palantir technology was used in ICE operations targeting unaccompanied children and their families. During the 2017 trial program described in the documents, 443 people were arrested.
Edward Ongweso Jr, writing for Vice's Motherboard, concludes:
By seemingly refusing to make a choice and appeal to vague notions of "complexity," Karp is making a choice—to preserve and strengthen ICE's reign of terror. Karp is actively empowering an agency and administration to pursue racist policies and expand its scope at the cost of children and their families. 
The same could be said for dozens of tech companies, prison companies and the whole network of private firms getting rich from U.S. immigration policy. This has been the case for some time - but Trump is definitely helping their bottom lines more than earlier presidents.
Many times it is said that there is a trade-off between security and freedom. The reality is that there are people selling technology for enhanced security and politicians selling security to constituents. In the course of everybody moving a little product to further their careers or corporate ambitions by instilling fear, peoples' lives are destroyed. It may be that the trade off is really between convenience and freedom. We're just encouraged to be too scared to notice. After all, it is not our freedom on the line...yet.