Read more about InAlienable.Support Quixote Center's InAlienable program!
InAlienableDaily Dispatch
November 27, 2019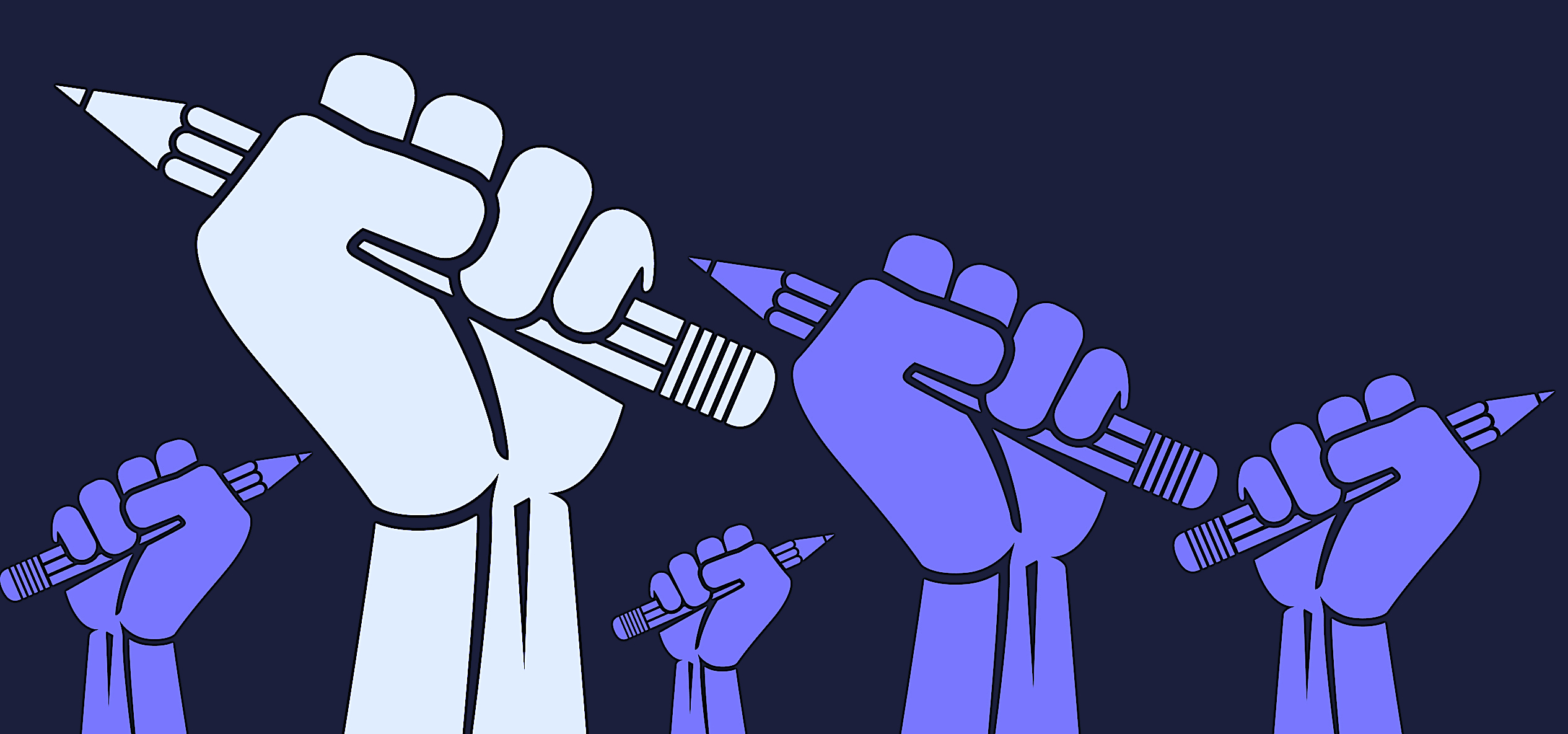 It is time for a few updates on news and campaigns we've covered in the Daily Dispatch in recent weeks.
Judge blocks Trump administration insurance rule
A few weeks ago the Trump administration issued yet another rule change impacting authorized immigration. The new rule denied entry to anyone who could not demonstrate they would either have insurance within 30 days of arriving in the United States, or could demonstrate they had sufficient resources to pay for most health services they might need.  Yesterday a judge overturned this new rule. From Politico:
Simon noted that the requirement that immigrants buy unsubsidized insurance — meaning they couldn't get financial assistance through Obamacare — barred poor people from entering the country, which he said clearly infringed on the law.
"The proclamation is anticipated to affect approximately 60 percent of all immigrant visa applicants," the judge wrote. "The president offers no national security or foreign relations justification for this sweeping change in immigration law."
Simon agreed with plaintiffs, including U.S. citizens and their overseas family members as well as the non-profit Latino Network, that the rule violated the Constitution's separation of powers. His decision applies nationwide.
Immigration officials could have begun enforcing the requirement on Dec. 1. The administration is expected to appeal.
This ruling is huge! The legal provision the administration was attempting to use (in this case abuse) is "212(f) authority" under the Immigration and Naturalization Act. If Trump had been allowed to use 212(f) authority in this way, it could have opened the floodgates for future limitations [note: 212(f) formed the basis of Trump's claim of authority for his "Muslim/Travel Ban" which the Supreme Court did allow to stand - though modified]. From a #77ef1b1d7d8e">Forbes review of the legal arguments:
"The bar uses the president's authority to bar classes of foreign nationals from the United States when their entry has been deemed 'detrimental to the interests of the United States,'" said William Stock of Klasko Immigration Law Partners in an interview. "Like the earlier travel ban, this proclamation is an unprecedented expansion of the authority delegated by Congress to the president in Section 212(f). 
[However], the proclamation does not have a clear connection between the harm alleged to be 'detrimental' to the U.S. (uninsured patients in America's healthcare system) and the means used," said Stock. "For another, the proclamation directly contradicts certain provisions of both the Immigration and Nationality Act and the Affordable Care Act. If this usage of Section 212(f) is allowed by the courts, the president could continue to use Section 212(f) to greatly restrict legal immigration to the United States, even in congressionally authorized categories."
The administration is seeking to appeal this case to the Supreme Court, where it is unlikely to survive...though these days, it is really hard to know which way the Court will go. If the rule stands it is estimated to impact up to 375,000 people, and reduce authorized immigration by two-thirds. It would constitute the single greatest attack on authorized immigration by this administration, and - as we discussed when the rule was announced - would actually make the problem it purports to solve [e.g., uninsured people accessing emergency services and driving up costs] worse. Authorized immigrants utilize health service at a far lower rate than U.S. born citizens - and thus effectively, subsidize insurance rates - even if some immigrants are uninsured. Of course, the real problem with insurance rates is rooted in our profit driven health care system, which one can hardly blame on immigrants!
Tania Romero is free
About ten days ago, we shared a petition and campaign organized by Tania's son, Cristian Padilla Romero, and supported by the organization Mijente. Tania Romero is an immigrant from Honduras, and is recovering from stage 4 cancer. When the alert went out she was incarcerated by Immigration and Customs Enforcement (ICE). ICE was trying to deport her. Cristian is a Ph.D. student at Yale, and was well positioned to raise public awareness about his mother's case (sadly, this is not the case for family members of most migrants).
On Friday last week (November 22) Cristian reported that his mother was free and at home with family. Cristian writes:
Today, I am writing to celebrate the news that my mother has been temporarily released. She still faces potential deportation but our hope is that our motions and appeals will rule in our favor in the meantime. As of now, she is safe with my family and beginning a long road of recovery.
If you were one of the nearly 40,000 people who signed this petition - thank you!
The Trump administration came into office shouting about "illegal" immigration. The tragic irony of this administration is that it has done nothing to address unauthorized immigration, but has, instead, attacked authorized immigration. In adopting this approach, Trump is creating even more incentives for people to attempt to come into the country unauthorized.
An example of this is Trump's Remain in Mexico policy.
The Remain in Mexico policy requires individuals and families who are seeking asylum in the United States to wait in Mexico until they have a hearing before an immigration judge. Estimates are that close to 60,000 people have been returned to Mexico. There is not nearly enough shelter space in the border towns where people are waiting - and many of these towns are quite dangerous, especially Ciudad Juárez where over 10,000 people have been returned.
Last week we joined with other organizations to call on Congress to end the Remain in Mexico policy by cutting any funds that can be used for implementation under the campaign theme #SaveAsylum.
We encourage you to keep calling, messaging Congressional offices.
The Remain in Mexico policy is a disaster by almost any measure. Over the last month, however, things have gotten worse. As hopelessness has set in for many in refugee camps, many children are crossing the border into the United States in hopes that as unaccompanied children they will be allowed to stay. From Buzzfeed:
In the town of Matamoros, Mexico, more than 2,600 immigrants are living on the streets in an encampment they're afraid of leaving out of fear of being kidnapped or assaulted.
Rather than wait months in squalid and dangerous conditions before their immigration cases are resolved, some parents are sending their children alone to the U.S., a practice first reported by the Intercept.
One immigrant advocate in Matamoros estimates that 40 to 50 children in MPP have decided, sometimes without parental consent, to go to the U.S. without their parents.
The Intercept published a report on this trend at the end of October as well. You can read that here. All of which is just another reason to oppose the Remain in Mexico policy and #SaveAsylum.
Stephen Miller is still around. Why?
This is probably a good place to remind everybody that Trump's main immigration policy guru, Stephen Miller, is still in his job despite recent revelations that he really is a bigot who subscribes to crazy conspiracy theories about white genocide. While it is tempting to launch our own campaign calling for Miller to be removed, there is already a pretty big effort being led by Alexandria Ocasio-Cortez and the Progressive Campaign Committee to get him out. You can sign their petition here (read the fine print). Or you can simply call the White House comment line directly and ask that Miller be fired! The number is 202-456-1111.