Read more about InAlienable.Support Quixote Center's InAlienable program!
InAlienableDaily Dispatch
October 22, 2019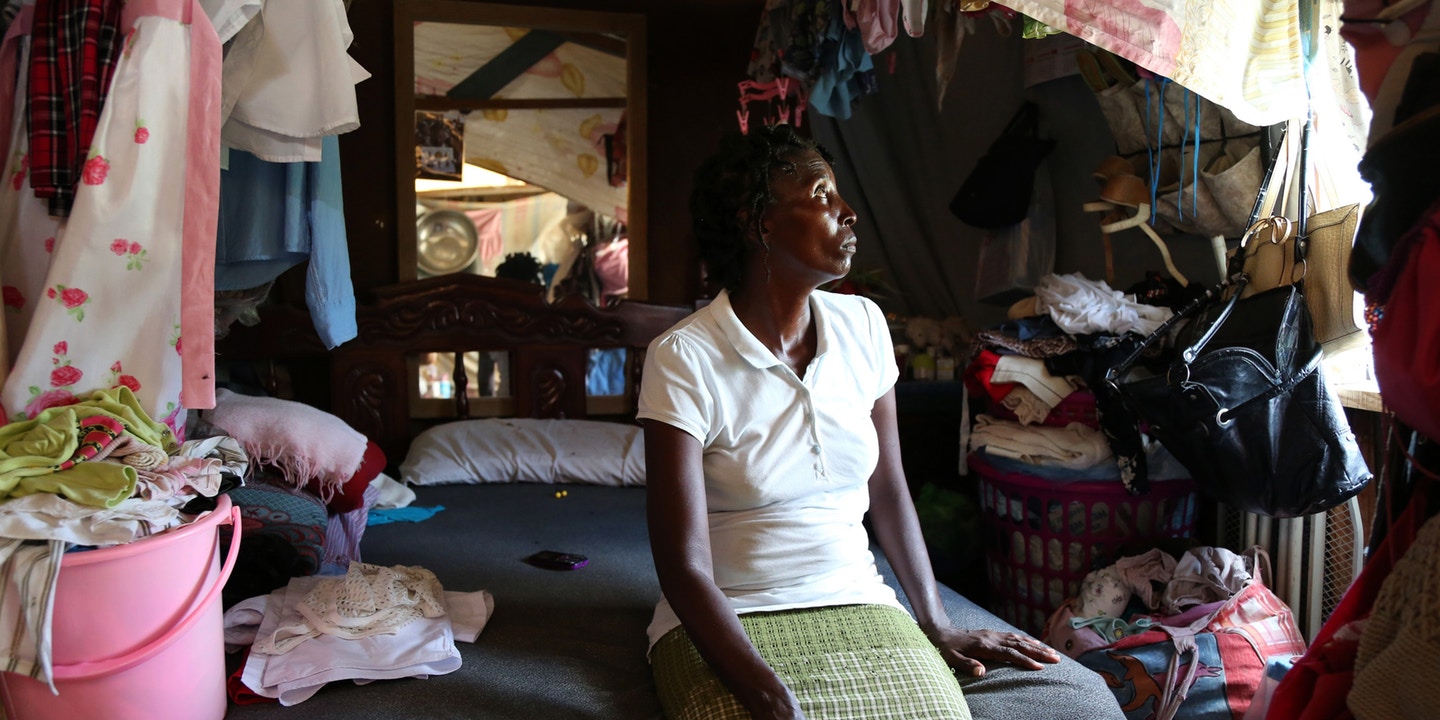 In the Intercept today is an excellent article from Isabel MacDonald that focuses on the Trump administration's use of data from the International Office on Migration's Displacement Tracking Matrix to justify ending Temporary Protected Status for Haitians. The primary focus of the article is IOM's tracking of people registered as Internally Displaced Persons, and living in camps following the 2010 earthquake. The Trump administration's primary data point in arguing for ending TPS for Haitians is the 96 percent decline in the number of people living in camps. There is a lot that could be said about using such a narrow framework for deciding TPS. However, this metric is particularly problematic. As developed in Haiti, this matrix does not account for the number of people who died in camps, who were forcibly displaced from camps, nor does it account for the reality that most who left the camps are still in unsafe, inadequate housing.
The Trump administration's decision to end TPS for Haitians came in the context of a series of decisions not to extend TPS for other countries as well, including El Salvador. The decision to not extend TPS for these countries has led to a number of court challenges. Four of these suits include Haiti. The basis for the suits is that the Trump administration sought to end TPS for political reasons and thus failed to adequately assess the real existing situations in each country. From MacDonald's article:
Given that many Haitians continue to lack access to clean drinking water, quality medical care, and proper waste disposal services, deadly water-borne diseases like cholera remain a major risk. Since 2010, more than 9,700 Haitians have died from cholera, and 819,000 have contracted the disease. Moreover, cholera has become endemic in Haiti, according to Doctors Without Borders. While suspected new cholera cases have declined significantly since the height of the epidemic in 2011, the U.N. has warned that Haiti remains "extremely vulnerable" to the disease. The U.S. Agency for International Development has also documented growing food insecurity in the country.
For these reasons, USCIS researchers determined that Haiti continued to meet the conditions for TPS when the country's designation came up for renewal in 2017. As the authors of an internal USCIS report emphasized that October, "Many of the conditions prompting the original January 2010 TPS designation persist, and the country remains vulnerable to external shocks and internal fragility."
Nevertheless, the Department of Homeland Security determined to end TPS for Haiti:
However, the following month, DHS terminated Haiti's TPS designation. In a press release announcing the decision, Duke, then-acting DHS secretary, claimed, "The extraordinary but temporary conditions caused by the 2010 earthquake no longer exist." The very first data point Duke cited to support this claim was the decrease IOM counted in the number of Haitians living in IDP camps — from which at least 60,500 were evicted, and where an untold number died.
While IOM began developing its data collection system in Iraq, Loprete explained that "Haiti was always sort of a pilot or pioneer for this tool," noting, "We can use it of course for other disasters."
Already, IOM is using the Displacement Tracking Matrix to monitor people displaced by disasters in Yemen, El Salvador, Honduras, the Democratic Republic of Congo, Sudan, and Somalia. The agency has also promoted the system as an important tool for tracking populations displaced by the climate crisis. IOM describes it as a service that "plays an essential role in providing primary data and information on displacement" to humanitarian agencies and governments and thus helps them to "deliver services and respond to needs in a timely manner."
Yet the central role that the Displacement Tracking Matrix has played in the Trump administration's official rationale for terminating Haitians' eligibility for TPS also suggests that the tool may contribute to underestimating the impact of disasters, whether earthquakes, wars, or climate change. By failing to track deaths, while ignoring the fate of displaced people who end up in informal settlements with higher risks and fewer services than IDP camps themselves, this tool risks producing highly distorted data that downplays the scale and severity of contemporary crises of displacement. Such a flawed system of data collection may be convenient for governments "fishing for reasons," in Judge Kuntz's words, to close their borders to asylum-seekers. But it also has the potential to undermine humanitarian responses that are urgently needed at a time when more than 70 million people are forcibly displaced around the world, more than at any time in recorded history.
MacDonald's full article can be read here. It provides well researched detail on the evolution of the situation of people living in camps after the earthquake. Among the findings, are trends we reported on back in 2012-13 as part of the Under Tents Campaign, then coordinated by Other Worlds, that Martelly was pushing agencies to undercount the number of people still living in camps precisely to demonstrate "progress" that was not very real. We can see now that the impact of that data framing continues to have an impact. 
There are still 35,000 registered IDPs in Haiti, and nearly 200,000 people - not counted as IDPs - living in conditions much the same, and in some cases, worse than the camps.