Less than two weeks after Hurricane Eta struck Central America, leading to deaths from Panama to Guatemala, another Hurricane is expected to hit Central America, coming ashore just north of where Eta struck along the Nicaraguan coast.
Eta left extraordinary damage in its wake, especially along Honduras' northern coast and inland, where rivers crested, entirely cutting off communities from assistance. In Guatemala, mudslides have killed scores off people.  In Guatemala and Honduras, the governments did little to prepare for the storm, and have been ineffectual in delivering emergency supplies to people in need. The United Nations High Commission for Refugees writes:
Honduras has been hit hardest by extensive rains and overflowing rivers, with an estimated 1.3 million people affected, 58 dead and 88,000 evacuated. Among these are 103 people who had been previously displaced by violence and persecution.
In Guatemala, over 640,000 people have been affected, including 46 dead and 96 missing nationwide. Some are buried under landslides or remain inaccessible to first responders. At least two families of asylum seekers have had to be evacuated from their homes due to flooding. UNHCR is coordinating the delivery of aid with authorities and partners and has made refugee housing units and essential supplies available, in response to the government-led appeal for support.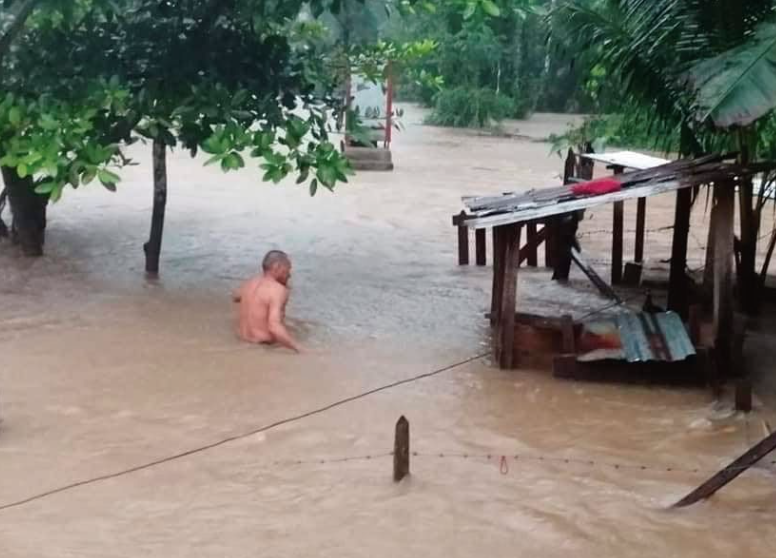 Nicaragua's government managed to evacuate thousands of people prior to Eta's landing. There were only two confirmed deaths in Nicaragua - both miners killed in a mudslide. Over the last week the government has delivered over 30,000 sheets of metal for roofing and other supplies to to begin reconstruction efforts. Nicaragua was better prepared than other countries in the region, as it had developed a national response network in the post-Mitch era. However, like everything else these days with Nicaragua, unless you are there, it is impossible to decipher the impact of government efforts from the media as every story of success has a counter-narrative these days. That said, like the rest of Central America, this hurricane hit at a time when economic growth has slowed due to the coronavirus outbreak and government resources are strained as a result. In Nicaragua, the struggle is further exacerbated by U.S. government sanctions aimed at pressuring the Sandinistas out of power.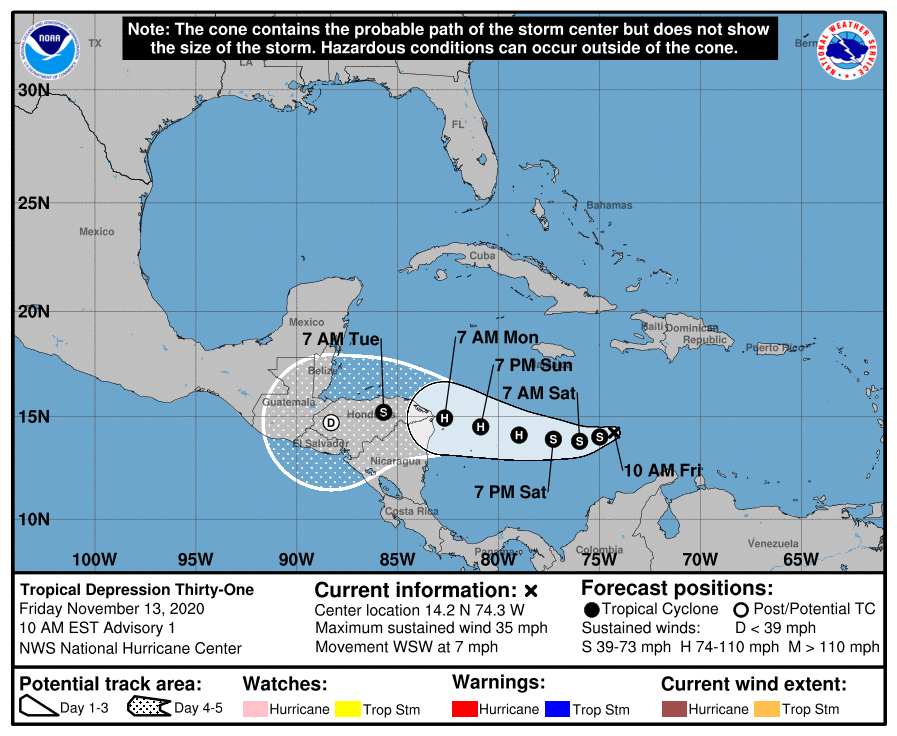 As of now, another tropical system is heading toward Nicaragua, and is expected to strengthen into a hurricane. It is currently estimated to come to shore along the northern Nicaragua coast on Monday morning, and cut across Honduras, with impacts felt in Guatemala, El Salvador, Southern Mexico and Belize.
It goes without saying this is about the worst thing that can happen right now. We hope that conditions have changed enough to limit the strength of the storm. For example, this system is moving faster, and is not expected to reach the devastating Category 4 that Eta did. We will update as more is known.
Update: Friday 11:00 p.m.
The tropical depression has become Tropical Storm Iota. The latest from the National Hurricane Center now shows it potentially becoming a "major" hurricane by Monday morning - winds in excess of 110 MPH.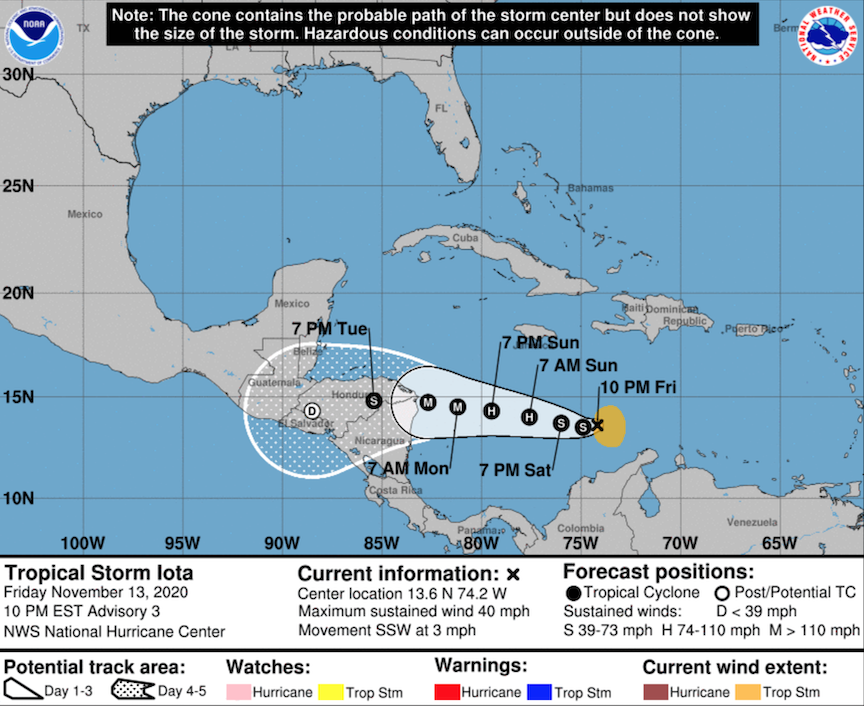 Update #2: Saturday 10:00 PM
Iota has slowed down, and is strengthening. The path has also shifted south some, currently on target to hit Nicaragua's Atlantic Coast very close to where Eta did. Honduras will get hit hard again on this path.